15
Monday 12th February 2018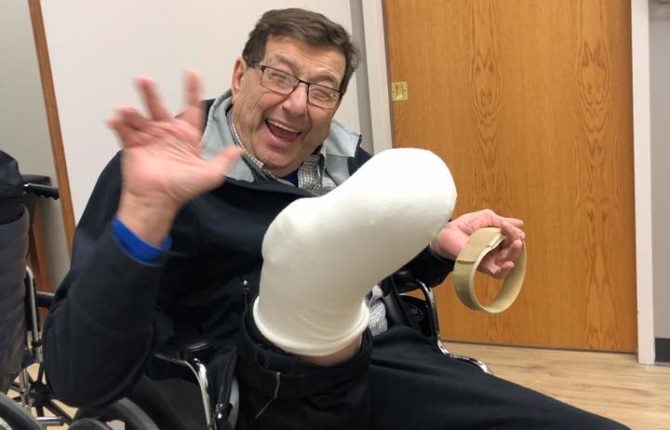 By now, you probably know that my family has been trudging through a season of hard lately. Dad underwent a leg amputation, and because of complications, he is still in a wheelchair. Meanwhile, Mom was hospitalized on Christmas Eve with a life-threatening infection. She's much better, but still ...
Read More
50
Tuesday 7th November 2017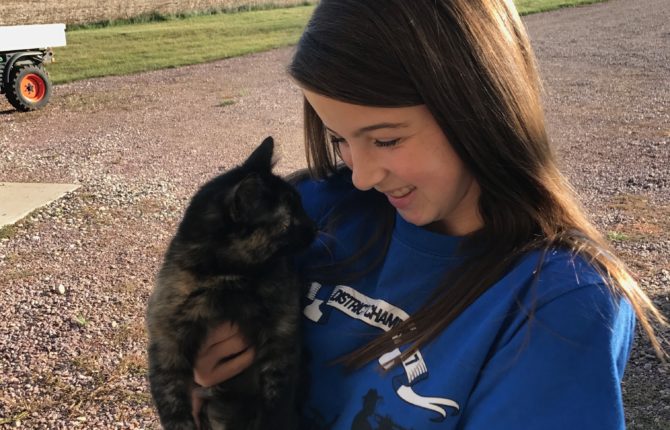 Lydia turns 16 in a week. All the things about getting older have been coming true. I have to close my eyes tight to remember how it felt to strap her into a car seat, or to lift her from the crib. We've walked a long stretch of life since those early days, when I charted […]
Read More
25
Tuesday 26th September 2017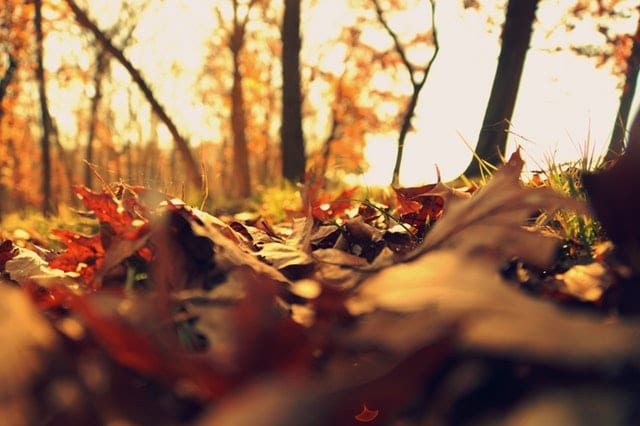 Just a little story for you today. It's a reflection about fall, and mothering, and how in this world of change, we hold tight to a few treasured things that, thankfully, remain the same. The More Things Change a story by Jennifer Dukes Lee I see it all with startling clarity, right ...
Read More
41
Tuesday 27th June 2017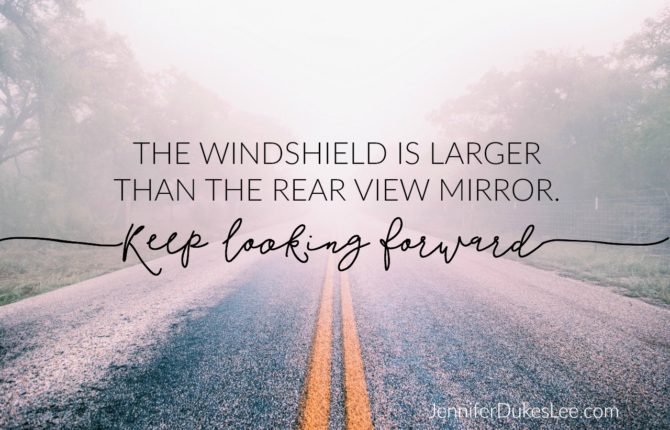 He just wanted to walk again. That's been his prayer for months now. If all went as planned, Dad would finally get to stand upright again. He texted me from the the passenger seat of his car, while Mom drove. They were on their way to Mayo Clinic to meet with Dad's prosthetic team. ...
Read More
26
Tuesday 20th June 2017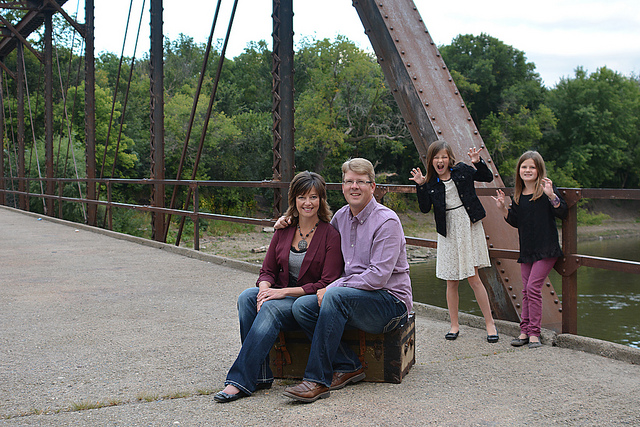 And on the 8th day, God looked down on the good earth he made and said, "I need people to love and care for each other." So, God made a family. God said "I need a lot of somebodies to show the world what it means to weave hearts, to shape souls, and to stubbornly stick […]
Read More
39
Tuesday 9th May 2017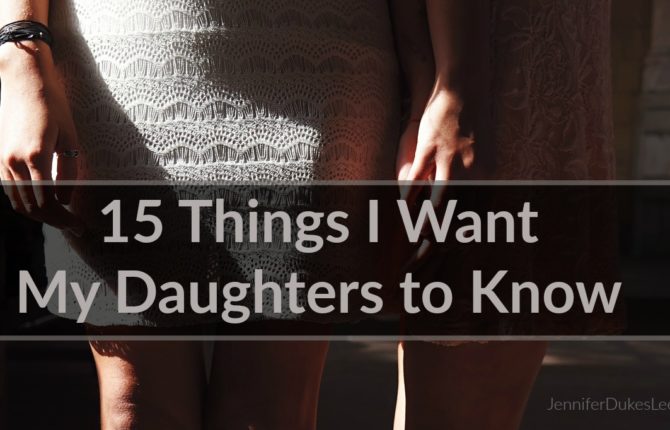 Dear Daughters, There are approximately 10,952 things I want you to know, but these 15 are the ones I absolutely, positively pray that you will never, ever forget. 1 – I will always love you. Always. As in, you can't get de-loved in this house — or in this life. You might just make massive ...
Read More
28
Tuesday 25th April 2017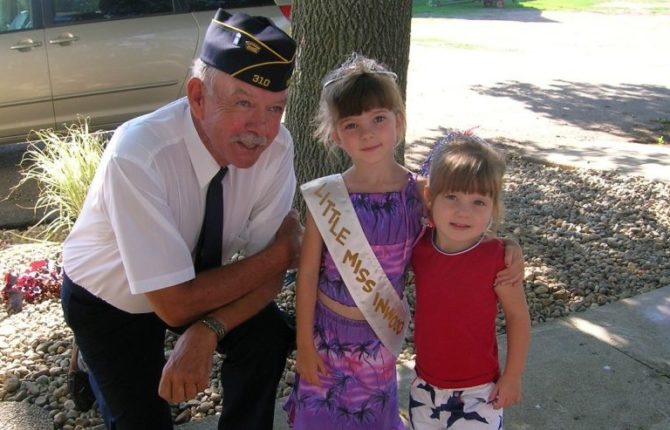 My father-in-law was a rugged man, a man of duty and honor. He wore Levi jeans and scuffed boots, dirtied from years of chores on the family farm in Iowa. He had no romantic notions about farm life, or about his years as a decorated Army Ranger captain. There were hard years, really hard years. ...
Read More
73
Thursday 16th February 2017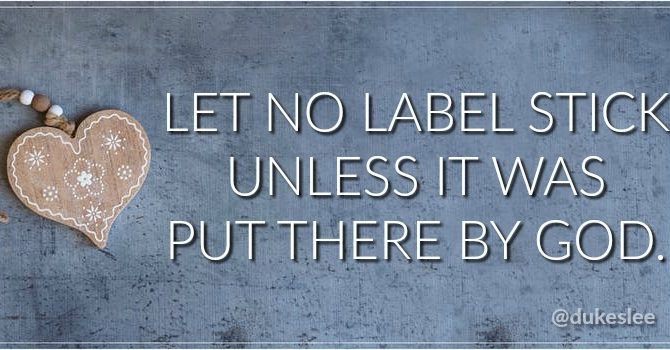 Yesterday, FOX News graciously published my essay on how my husband and I have managed to find peace in our politically divided household. When I first published the essay here on my blog, it received an overwhelmingly positive response from people who — like you and me — have been ...
Read More
88
Tuesday 31st January 2017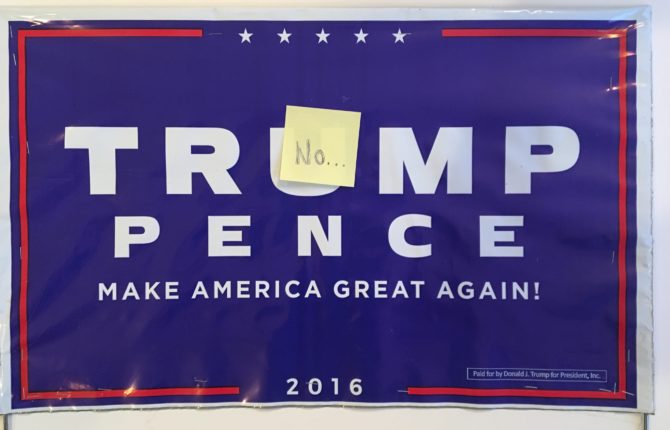 So I'm going to tell it to you plainly, and I'll start with a visual representation of the polarizing tension that most of us are living in right now. This is a political sign for Trump, with a not-so-subtle protest affixed to it. The sign probably represents the tension in your ...
Read More
37
Tuesday 19th July 2016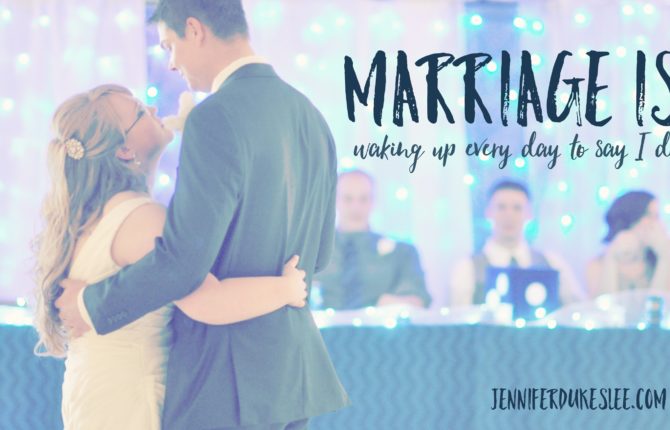 Our reception was held in the small-town gymnasium, a block from where I grew up. Scott and I fancied ourselves as fairy-tale characters. Miles of crepe paper had been draped around that stinky gym, in an act of decorating prowess that would have sent all of Pinterest into a tailspin of horror. ...
Read More