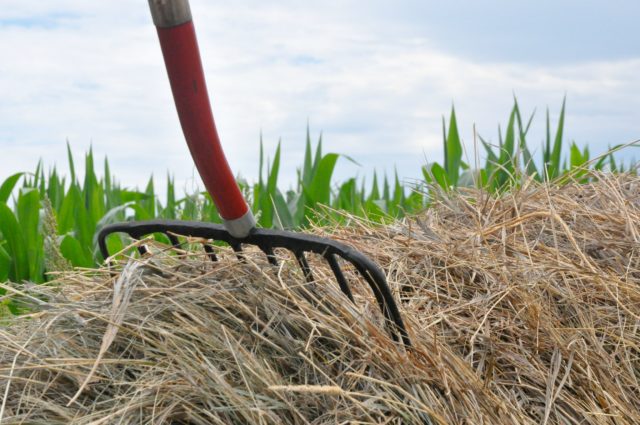 What We've Got to Know About Life … and Death (A Story from the Farm)
Anna bursts through the back door, breathless and wide-eyed.
"Mom! Paige had her kittens, and we know it's true because she's not pregnant anymore, and because her belly is all skinny again. I felt it."
She catches her breath and starts in again. "But we've looked all over, and we can't find those babies anywhere, Mom. And can you please, please, pleeeeease help us find them?"
Anna has one hand on the door-knob, and her other hand brushes away strands of hair that escaped her ponytail. Her feet are tempted to run out the door ahead of her body.
I'm washing dishes, elbow-deep in hot sudsy water. But in the life of a farmer's daughter, these are moments that demand a mother's time-tested ability to find lost things. I put down the dish-cloth, slip on chore shoes, and follow after her.
Sure, this farm has birthed dozens of litters over the years. No matter. You never tire of a new life making its debut. It never gets old, witnessing the miracle of first breaths and eyes opening, that feeling of a tiny heartbeat thumping against yours, and ivory claws pin-pricking straight through a popsicle-stained tank top on a warm summer morning.
But first, to find the kittens …
We look in all the usual spots: behind hay bales, under old pallets, in that small space between the rocks. I shake my head, stumped. I notice how Paige follows us around the farm, as we treasure-hunt for her babies. She weaves through our legs, like she's not certain where she ought to be. Like she's completely lost.
Anna speaks the words I'm too scared to say: "They're gone, Mom, aren't they? The babies didn't make it?"
I nod my head. "I think so, Anna."
I assume that Paige, a young cat, didn't carry her babies to term.
Anna's shoulders droop, and we head back up the hill. Paige follows, at our heels.
This is one of the lessons of a farm, a lesson you can't learn at school or from a book. It's a lesson that must be lived, the one about life and death. Painful as it is, the girls learn it early and often, that to everything there really is a season.
All things come to die: all the things in the fields,
and in the barns.
And the people, too.  The people die: the people in the pews,
the nursing home,
the house up the road.
And knowing this early, I think, is a sort of gift: to view death not as a cruel spectre, but as an inevitable part of this journey on planet Earth.
Death reminds us what we believe deep within. That our earthly life isn't so much a thing with a beginning and an end, but a fragile series of moments upon moments, leading toward a passageway. 
I put my hand on Anna's back. We walk up the hill, home.
But then … the story isn't over.
It's days later when Anna again bursts through the back door, breathless and wide-eyed.
"Mom! You'll never believe it, but Paige's kitties … the flower pot … and Dad saw it, too! … And come quick … They're sooooo cute!"
She doesn't wait for me this time. The back door slams, rattling the wall hangings. The girl squeals all the way down the hill. I grab a camera, and jog after her.
And right there, in an empty old flower pot tucked away in the back of the shed — in a tall flower pot where beauty had bloomed skyward, season after season — we find a first-time mama and three tiny sets of eyes. All of them are open.
All of the eyes are open. 
And we peek over the rim of a flower pot, our own eyes opening again at the incredible miracle of being alive.