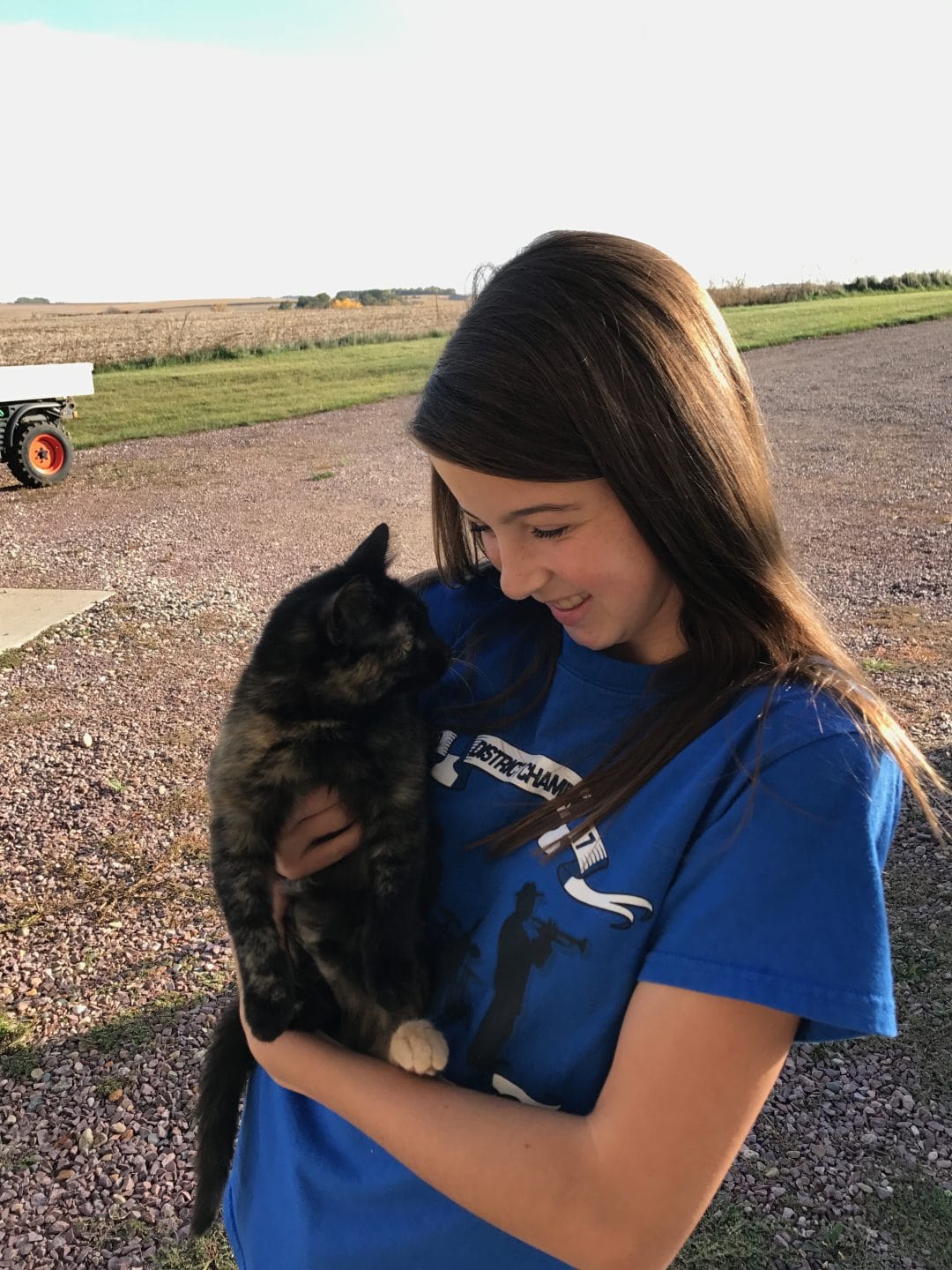 How To Live a Life of Meaning and Intention
Lydia turns 16 in a week. All the things about getting older have been coming true. I have to close my eyes tight to remember how it felt to strap her into a car seat, or to lift her from the crib. We've walked a long stretch of life since those early days, when I charted every feeding, every body function, every diapering on a piece of paper. I hummed a lullaby to her every night, same song again and again, while rubbing a thousand endless rings into her back. There were the endless loads of laundry, the feverish nights, the unexplained crying, the same books read and re-read. It was all the same, day in, day out, and day in again.
It's true what they say, about the days going slow and the years going fast.
Time is a greedy thing, gobbling up minutes.
At her last birthday party, Lydia stood in a ring of girls and tossed her head back. Her hair ran in brown ribbons down her back. She and her friends were all squinty with laughter, turning into each other, so full and happy and alive. I stood in the doorway and watched my daughter. She looked like a little woman. There goes the girl.
I can't even begin to tell you what joy I feel as a mom, to watch my girls grow into women. I admire their sense of justice, their perseverance, their questions, … their crazy sense of humor. (Exhibit A: Lydia's birthday wish list, below.)
There goes the girl.
The years disappear, the psalmist told us. And birthdays always remind us just how much.
Seventy years are given to us! Some even live to eighty. But even the best years are filled with pain and trouble; soon they disappear, and we fly away. – Psalm 90:10
Birthdays also remind us that we're just passing through, on our way to somewhere else, to a forever place.
***
My friend Diane sent a photograph to me a while back, saying she liked my smile. I first noticed the lines around my eyes, not in a resentful way, but in a matter-of-fact way. In the photo, I see a life-lined face, grooved and creased by millions of moments that made me who I am. I see that I am getting older, and I don't fear it. My only fear would be not really living the life I'd been given. The tragedy would be allowing years to disappear in a fog of disappointment or drudgery, with no way to recover the beauty — which was always present, but passed by, unnoticed.
I haven't always leaned into my life. I've abandoned myself to the urges to be something more, something other.
But you know, that was a big waste of time. We won't get into that here today. I wrote a whole book about the dangers of trying to be someone you're NOT. And I want to get on with my point here. Which is this:
I've got to spend the rest of my days living my life, or it won't get lived. Same goes for you. You are the only you there is. What truth is your life-lined face speaking, about who you are? 
Look, I don't mean to get morbid here, but young or old, there's one common trait uniting us — we're terminal. On the big screen of eternity's theater, our lives are microscopic blips.
I want my wee little blip on the screen to blink boldly for a King, before it flickers out. I want to pay attention, love well, lay down my own desires, and make daily decisions that match up with my beliefs. I want to reach out, lean in, look up, and bow down. I want to breathe more deeply, see more beauty, make more room at the table, learn more from the Teacher, and pass more of the good stuff onto my people.
I don't know how this all ends, but when it comes down to the last moments, I don't want to say, "Oh, how time flew." I want to exclaim to my people, "Look! Look, how we learned to fly!"
Instagram
Here's what we've been up to on Instagram this week. We are counting our blessings in a 30-day gratitude challenge. It's not too late to join us. Print the 30-day chart out by clicking here.
Share your blessings with us in community on Facebook, on Instagram, or Twitter. Use the tags #30DayGratitudeChallenge #TheHappinessDare.
Find me on Instagram here. 
The #1 myth that Christians tell each other is this: "God will never give you more than you can handle."
I know that people mean well when they say those words, and at some point, I probably said the same thing, while searching for the right words to comfort someone.
Unfortunately, the words aren't really comforting.
First, the words suggest that God gave you the awful thing in your life — that he gave you cancer, harmed your kid, sent the hurricane to your city. Suddenly, the God we really need to comfort us during our time of trial … has been identified as the one who brought this hell upon us.
The second problem is this: It implies that the person in pain ought to be able to handle this. "You ought to be strong enough, faithful enough, to endure whatever hardship comes your way." But the truth is, there is so much of life we can't handle on our own. Sometimes, it really IS too much to handle: the death of your own child, the divorce, the rejection, the natural disaster.
The truth is, God doesn't give us a bunch of stuff to see how we'll "handle it." But He DOES help us deal with what we've been given.
If you want to comfort someone today, the best gift you can give is your presence, your hugs, your prayers. Let them know they're not alone, and that you carry them in your heart.
And if you are the one in pain today, know that God is not the source of your suffering. He is the source of your comfort.
God didn't give you what "you can handle." But I can promise you this: He does give you Himself as you walk through this dark valley.
#TellHisStory
Hey Tell His Story crew! It is a joy to gather here every week with you. The linkup goes live each Tuesday at 4 p.m. (CT). If you would use the badge on your blog, found here, that would be great! And if you would visit at least one other blogger in the link-up and encourage them with a comment, that would be beautiful! Be sure to check the sidebar later. I'll be featuring one of you over there!
Our featured writer this week is Bev Rihtarchik. Bev's honest encouragement to choose gratitude — even in the midst of pain — is very timely as Thanksgiving approaches. Find Bev here.
To be considered as our featured writer, be sure to use our badge or a link to my blog from your post. xo Jennifer