31
Tuesday 21st March 2017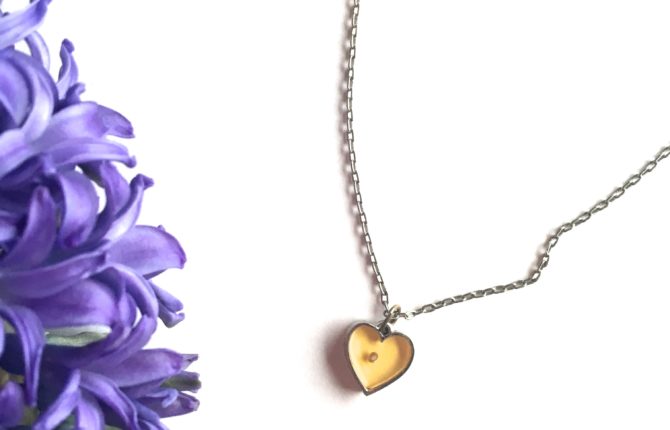 Many years ago, a friend gave me a heart-shaped necklace with a mustard seed tucked inside. The mustard-seed was so small, you had to look really close to see it. At the time, that's how my faith felt. If you've been around here a while, you know that I went through a very long ...
Read More
10
Thursday 21st April 2016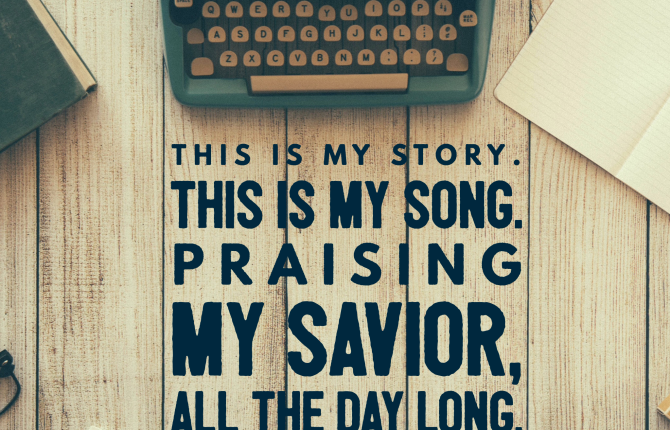 We've been without a pastor for several months now, and while that's not been easy, something really amazing has been happening. Week after week, members of our little congregation have agreed to take the pulpit — some for the first time ever — to lead our congregation ...
Read More
7
Saturday 6th February 2016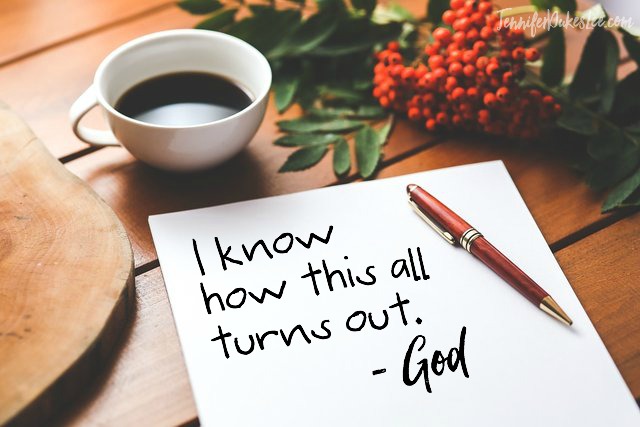 It was clear we were going to be late for an important meeting. There was nothing we could do. The traffic was bad. The stoplights weren't going our way. The road we were about to turn onto was a tangle of snow plows and bottlenecks. In times like those, I am tempted to panic. But […]
Read More
43
Tuesday 5th January 2016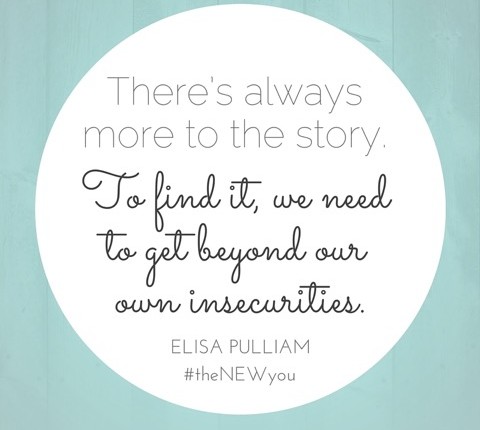 Looking Beyond the Surface to Find the Life-Redeeming Truth By Elisa Pulliam How many times do you catch yourself looking across a room at someone else, longing for what they appear to have? We compare ourselves to a perception of reality, whether it's a desire to be thin-boned instead ...
Read More
37
Tuesday 3rd November 2015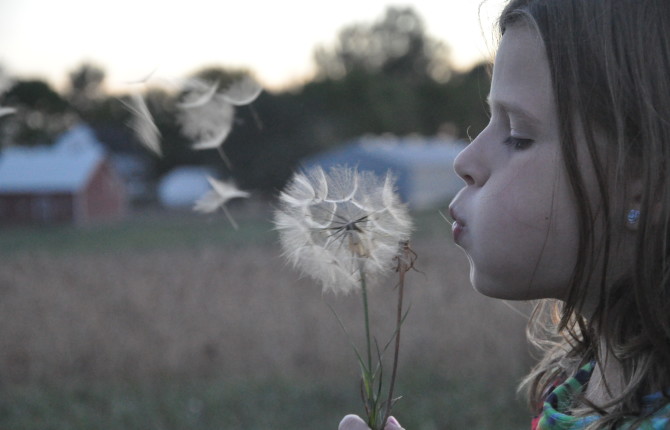 You're out there, friend, somewhere on the other side of this screen. I feel like I can sort of see you, maybe because we've been in this a while together. And maybe I sense that you are a little burdened, like me. Like maybe we're mirror images, both wearing the careworn expression of ...
Read More
0
Monday 23rd February 2015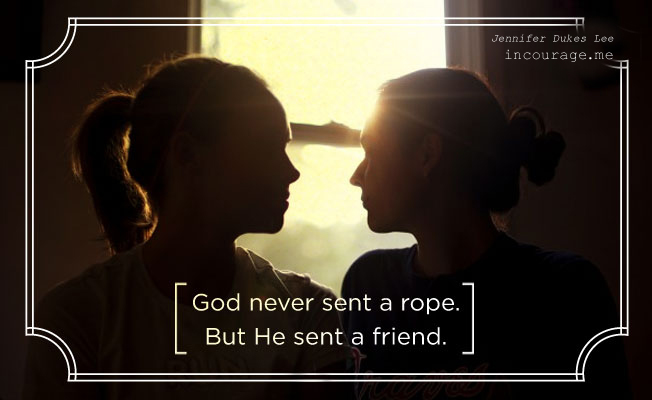 Have you ever been stuck in a pit so deep that you didn't think you'd ever get out? I was stuck in a hole for 15 years. My hole was the shape of doubt. I didn't believe the story of Jesus' death and resurrection. I was afraid that the whole Bible was a sham. But I […]
Read More
70
Tuesday 9th December 2014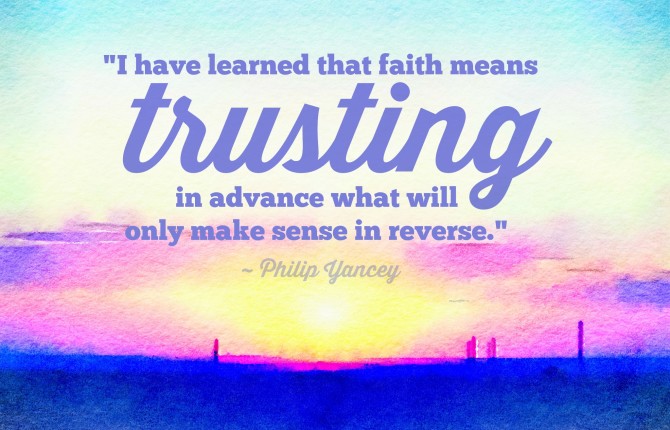 I'm afraid of messing this up. That's the thought running through my mind as I recline in the bed next to my daughter, who catapults hard questions into the inky hollowness above us. I can't see her tears, but I can hear them. It's the way her tiny voice wobbles and squeaks. I reach along […]
Read More
8
Monday 18th August 2014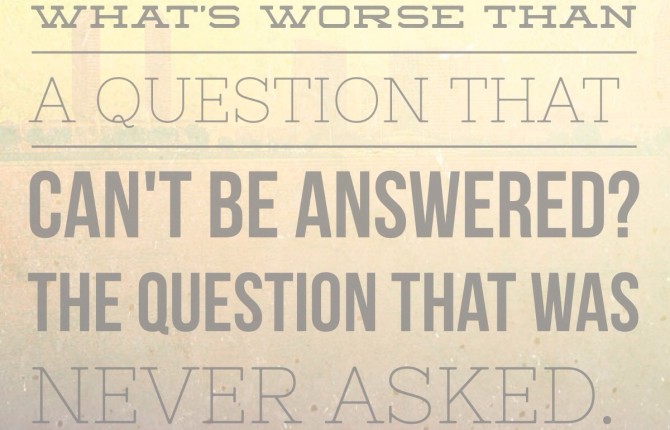 My oldest daughter asks her hardest questions at bedtime, when we flop open the pages of Scripture atop her quilt. This night, the story of David and Goliath finds us. I read aloud about a heroic boy who felled a giant with one smooth stone. In the bluish light of her bedside lamp, I can see on ...
Read More
14
Monday 12th May 2014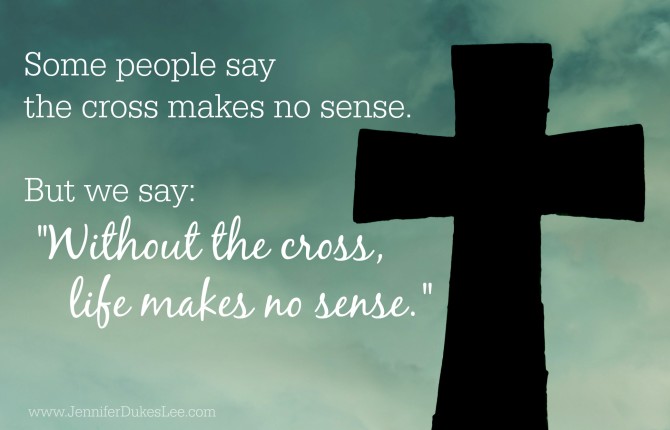 Sometimes, it can feel like God is sitting on His hands. You wonder why He's so silent, when you're praying your loudest. You wonder if He's on vacation, when your knees are working overtime. You know the truth about the matter. You'd be willing lay your life down over ...
Read More
3
Thursday 13th March 2014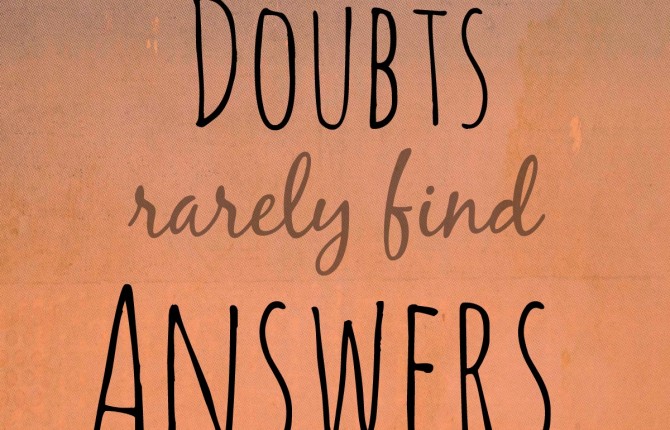 What if you knew it was okay to come to God with your questions? And what if your children and grandchildren knew that it was okay to come to you with theirs? We're asking our questions over at BibleGateway.com, one of my favorite places online when I'm looking for ...
Read More