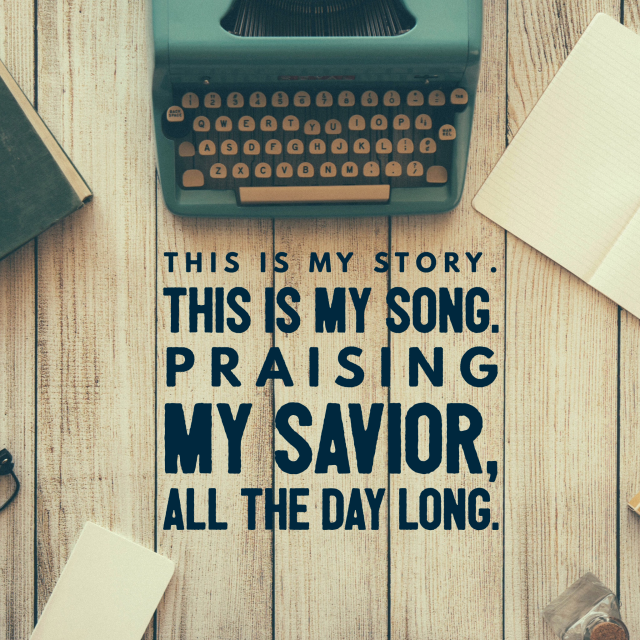 even if your voice shakes a little
We've been without a pastor for several months now, and while that's not been easy, something really amazing has been happening. Week after week, members of our little congregation have agreed to take the pulpit — some for the first time ever — to lead our congregation in worship. They've led the prayers, delivered the messages, and very often, they've shared their personal testimonies. Their voices shake, but they tell their stories anyway.
It's so tender, that it makes me cry almost every Sunday.
As someone who didn't used to believe in Jesus, I can tell you this: the testimonies of believers are hugely powerful. Testimonies are, at the core, rescue stories. Testimonies are firsthand accounts of how Jesus enters into people's messiest messes and clears a path out of the junk.
Rescue stories are how we know, in 2016, that Jesus is still in the miracle-making business. Back when I didn't believe, rescue stories tipped me over to the heart of Jesus.
What's your rescue story? I know you've got one. Maybe it's not flashy. Tell it anyway.
Maybe your rescue came quietly in the dead of night. Tell it anyway.
Maybe your story goes back so far, that you don't even remember when it all began. Tell it anyway.
It's not the details of your rescue story that matter the most. Here's the mattering part: that your hero entered the scene to make a great rescue.
We've all been rescued. And we've got a whole world out there in need of the rescue stories. Take a long look, at the despair, the hopelessness, the doubt, the fear, the defeat. Your rescue story might be the one thing that tips someone over to the heart of Jesus.
Remember how Jesus healed a demon-possessed man one day, and that man so badly wanted to get into the boat with the hero who wrote his rescue story? But Jesus didn't let him in the boat.
This is what he said: "Go home to your own people and tell them how much the Lord has done for you" (Mark 5:19).
That's what we're called to do. All of us. Go home and tell our people. Even if your voice shakes a little.
THIS is our story.
This is our song.
Let's praise our Savior,
all the day long.
Love,
Jennifer