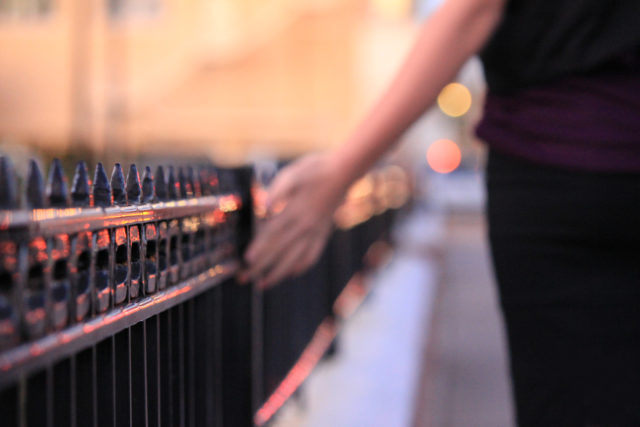 What to Do If You're Feeling Negative Thoughts (Take Every Thought Captive)
I realize how "junior high" this makes me sound. I'm 44 years old, for heaven's sake, and I thought those feelings were years behind me.
Nope! They came creeping back when I found myself standing on the outside, like the unpopular kid in the school lunchroom. Left out. Excluded.
When I dwelled on the fact that I wasn't invited, my mind tried to tell me all the things that I was NOT: cool, fun, relevant, hip.
My mind was running wild, and all those scattered thoughts about my perceived inadequacies had me feeling the opposite of happy.
Then, I remembered something I had learned when I took this fantastic dare toward happiness:
Because of the Holy Spirit living in me, I had the actual power to take my thoughts captive and make them obedient to Christ.
So I spent the next 10 minutes feeding my mind with the truth about who Jesus said I was: loved, cherished, friendly, fun-loving. I actually have a lot to be happy about! I reflected on happy moments in my life that day, and happy activities that my husband and I had planned for the coming weekend. I was taking my thoughts captive. (See 2 Corinthians 10:5).
It took discipline. My mind wanted to dwell on this: You were excluded because you aren't enough. But when I took my thoughts captive, I was reminded of all the ways that I'm "in." In Christ, I'm never left out!
Ten minutes after my personal "Captive Thought Session," I felt a sense of well-being. It didn't change my circumstances — the invitation never came. But it changed me.
When we feed our minds with happy moments, God's truths, and positive thoughts, we aren't falling for some hokey gimmick. We are doing what Scripture says. We are taking our thoughts captive, and making them obedient to Christ.
It all comes down to choosing to believe what God says about us. More than what people say about us. More than what our feelings tell us. More than what our circumstances shout at us.
Today, let's focus on taking our thoughts captive and giving them all over to Jesus.
". . . we take captive every thought to make it obedient to Christ" (2 Corinthians 10:5).
Your Turn
What have you learned from God about leashing in your runaway thoughts?
post contains affiliate link
I let my thoughts wander the other day, and not in a good way. My thoughts wandered toward the fact that I'd been left out by some friends.