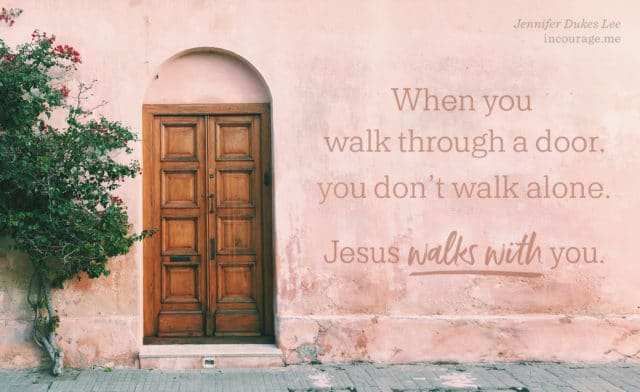 When Terrific Turns Toxic
It was a toxic friendship, though I didn't recognize it for a very long time. I performed all kinds of mental gymnastics trying to make that thing work, but I continued to get hurt emotionally, and the poison I was drinking was killing me. Long after the friendship had ended, I was still obsessing over it, trying to figure out what I could have done better.
A mentor finally called me out:  "You have got to stop letting that person live rent-free in your head."
And all the people said, Amen.
There are a lot of relationships worth fighting for, but sometimes you have no other choice than to walk out the door.
Over at (in)courage, we're getting honest about our relationships. There are always three doors in front of us, when we are faced with a hard decision about the people in our lives.
Door #1: Toward.
Door #2: Outward.
Door #3: Inward. 
Update on Rosie's Expansion 
Remember that fundraiser we did, together? We raised $7,500! Thank you again for your generosity.
So many of you asked if you could purchase the products sold at Rosie's gift shop. At last, the answer is "yes!" The Haitian-made goods are available right here, at the new Rosie's online boutique. Find the online store by clicking here. 
A Moment to Breathe
I'm delighted to be a part of a new devotional called A Moment to Breathe: 365 Devotions That Meet You in Your Everyday Mess.  With 365 readings, each day begins with a passage of Scripture tells a story of everyday faith, and encourages you to take a moment to breathe with a simple but fun way to complete your day.
The book releases next month, but you can get a free 10-day sample of A Moment to Breathe today!
Sign up for a FREE 10-day sample of A Moment to Breathe!