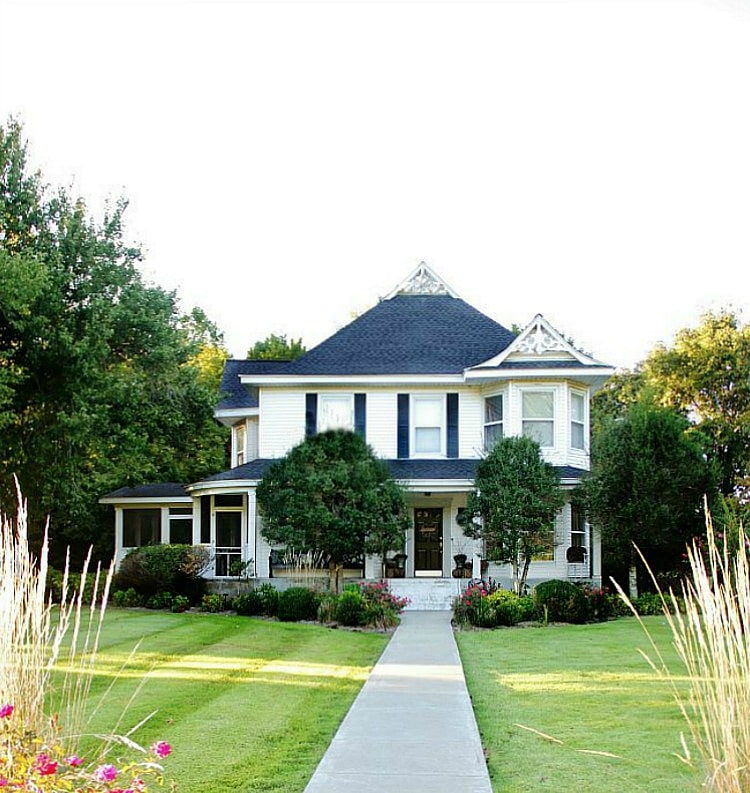 When Life Doesn't Go According to Plan
KariAnne Wood doesn't know it yet, but she's my new BFF. She's hilarious, honest, and the perfect kind of hot mess who lets you know you're not alone. I had the opportunity to read an advance copy of her debut book, So Close to Amazing. 
At the risk of stating the obvious, 
So Close to Amazing
 isn't close to amazing. It 
is
 amazing. You'll find yourself cheering for KariAnne through every mishap―and thanking God for loving each of us as we are. You get more than a book with 
So Close to Amazing.
You get heartfelt stories, great DIY projects, and a new BFF.
A joy to welcome KariAnne here today …
(She's giving away a signed copy of her new book! Details below.)
When Life Doesn't Go According To Plan
By KariAnne Wood
Raise your hand if you've ever watched an entire home makeover take place in under an hour on television.
At the risk of stating the obvious—it's amazing.
The host enters the house in its underwhelming "before" stage and everyone gasps and averts their eyes and wonders if a mess like that could even be real. The rooms are run down and full of the most pitiful décor the world has ever seen. The walls are covered with comic pages that someone once used as wallpaper. The dishwasher is doubling as an herb planter, and abandoned tennis shoes are scattered throughout every room. As the camera follows the host throughout the house, the audience shudders and sighs and wonders how the space will ever be livable again.
And then?
The interior is demolished, the faux fireplace panels and cabinets and counter tops and built-ins are gone. Every comic book-covered wall is history. Then the contractors replace the drywall and add molding and new brick and kitchen cabinets and fify-five minutes into the show, the homeowners are brought into the newly renovated house. They gasp and immediately start crying, either from joy or relief that the tennis shoes are gone.
What was old is new again.
That's how I thought it all worked. When we started the renovation on our farmhouse, I knew it would only take a month. And at the beginning—I was right. Workers descended on our house and ripped up flooring and pulled out cabinets and cut openings between rooms. Everything moved along so quickly. The second week sped by with even more changes and it looked like the light at the end of the renovation tunnel was just around the corner.
Then the third week arrived.
And nothing happened.
The weather didn't cooperate. It rained when it should have been sunny. The countertops were on back order. There was a holiday weekend. All the reasons were valid. All the delays were unavoidable. But I watched in dismay as the timeline stretched longer and longer.
At first the delay didn't bother me.
I laughed in the face of adversity.
But then days turned into weeks and weeks turned into months. The longer the renovation took, the more frustrated I became. Frustration gave way to impatience and impatience's second cousin, irritation. We were living in one room and trying to make the most of a difficult situation.
Two months into the renovation, I'd had enough. How much more could one family take. I'd had enough. Two months of washing dishes in the sink. Two months of eating cans of spaghetti rings. Two months of waiting and washing and waiting some more.
The never happened on the television shows.
Ever.
One day the phone rang with some bad news. The sink I wanted wasn't available. It seemed so minor—but it wasn't. The sink was the key to the kitchen. It was like a giant game of connecting the thigh bone to the knee bone and then connecting all that to the ankle bone. The floor was waiting on the cabinets, which were waiting on the countertop, which was waiting on the sink—-which was nowhere to be found.
My frustration spilled over and I sighed with all the drama of a soap opera actress who's just learned that her mother's sister's aunt's best friend's brother's cousin was attempting a coup in a small island in the Pacific.
"ENOUGH!" I screamed at no one in particular. "I've had it. No more."
And then I saw it—a giant stack of dirty dishes in the bathroom sink. Layer upon layer of plates and cups and bowls, covered with a film of day-old spaghetti sauce. I stared in disbelief. No one had done the dishes? Now it was my job to take care of the renovation and missing sinks and clean up around the house and do the dishes?
As if to mock me, one lone spaghetti ring slid off a plate and into the dirty water. I rolled my eyes with self-righteous indignation and marched toward the dishes with the fire of battle in my eyes.
This was it.
I was going to wash those dishes like they'd never been washed before. I ran the water, poured the soap, and started picking out spaghetti rings one by one and flinging them toward the trash can. I reached for the plate at the very top of the layer of dishes. Then, as if in slow motion, the stack toppled slightly, righted itself for a moment, and with one final wobble, came crashing down to the floor.
I tried frantically to grab the pile of dishes, and as I was reaching out to hook a mug with my pinkie when I felt my right foot slide on something. With my hands waving and my arms winding around in circles, I gasped as my legs buckled underneath me as I landed face first amid the chaos of the bathroom floor.
I slipped on a spaghetti ring.
When I was brave enough to open my eyes, I saw a scene of horror surrounding me. Shards of bowls and cups and plates littered the bathroom floor. It looked like a minitornado had spun through the room, leaving spaghetti water in its wake. I closed my eyes again and started to sob.
"Why, Lord?" I wailed. "Why is this taking so long? Why did you even bring us to this place? Why did you lead us here? Why did you choose this house for us if it's never ever going to be finished?"
Slowly the sobs subsided, and I lay for what seemed like hours on the bathroom floor. Eventually I raised myself to my knees and winced as a piece of a dinner plate dented my elbow. I looked at the dishes and the mess, and in that moment, I wanted to gather up my family and my pride and walk out the front door.
Never to return again.
I leaned over to pick up a bowl with a crack on one side. I studied it for a moment, wondering if I should keep it as a souvenir of the day I met the bathroom floor for the first time. I turned it over in my hands, looking at it with new eyes. This bowl had been created by a master potter. The lines of the piece were beautifully and wonderfully made. Every detail, every line of the dish had been crafted with skill and purpose.
And the crack? Instead of detracting from the beauty, it merely enhanced the design.
"Just like me," I whispered. "I'm a cracked pot. I'm full of flaws and imperfections and weaknesses. But I, too, was designed by a master craftsman. And I, too, am beautifully and wonderfully made."
Suddenly, without warning, peace flooded my soul. I knew without a doubt that the Creator had plans for me. Just like it was written: "You, Lord, are our Father. We are the clay, you are the potter; we are all the work of your hand" (Isaiah 64:8).
An amazing, gifted Potter had laid out his plans for my life from my very first breath.
And he knew.
He knew the timeline for the house. He knew the purpose behind our move. He knew every detail of the renovation and the location of every piece of drywall and every kitchen cabinet and every single step of our journey.
Even the ones wrapped up in spaghetti rings.
GIVEAWAY!
KariAnne is giving away a signed copy of So Close To Amazing.  To enter: All you have to do is comment with something you are amazing at. Bonus entries for every share on social media. Just let me know in the comments where you shared. As always, we work on the honor system.
About KariAnne
With joy and an exuberant heart for the un-finer things in life, KariAnne Wood writes the lifestyle blog Thistlewood Farms from the back porch of her farmhouse in the rolling hills of Kentucky. She followed God's call for her heart and jumped with her family from the busy Dallas metroplex to the end of a winding country road, where she lives with her husband and four children. Her first book, So Close To Amazing, celebrates the incredible, awesome, special individual within each of us. It's also a book for anyone who has ever mismatched her shoes
or trimmed her own bangs when a professional might have been a better choice or added too much soap to the washer and watched it overflow. (Not that KariAnne Wood has ever done any of these things.)
Fans of The Magnolia Story and The Pioneer Woman will love this debut memoir from my friend KariAnne. It's a story of transparency and honesty and recognizing that perfection is completely overemphasized and overrated. It's about grace and learning from mistakes and rejoicing in every victory, no matter how small. Because when you find joy in the "you" God created you to be, you'll discover the amazing that was there all along.
#TellHisStory
Hey Tell His Story crew! It is a joy to gather here every week with you. The linkup goes live each Tuesday at 4 p.m. (CT). If you would use the badge on your blog, found here, that would be great! And if you would visit at least one other blogger in the link-up and encourage them with a comment, that would be beautiful! Be sure to check the sidebar later. I'll be featuring one of you over there!
Our featured writer this week is Meghan Weyerbacher. If you're facing a mountain and praying for it to move… or if you need encouragement as you keep showing up and doing your best as you live out your calling, be sure to read these words! Find Meghan here.
To be considered as our featured writer, be sure to use our badge or a link to my blog from your post. xo Jennifer
post includes affiliate link