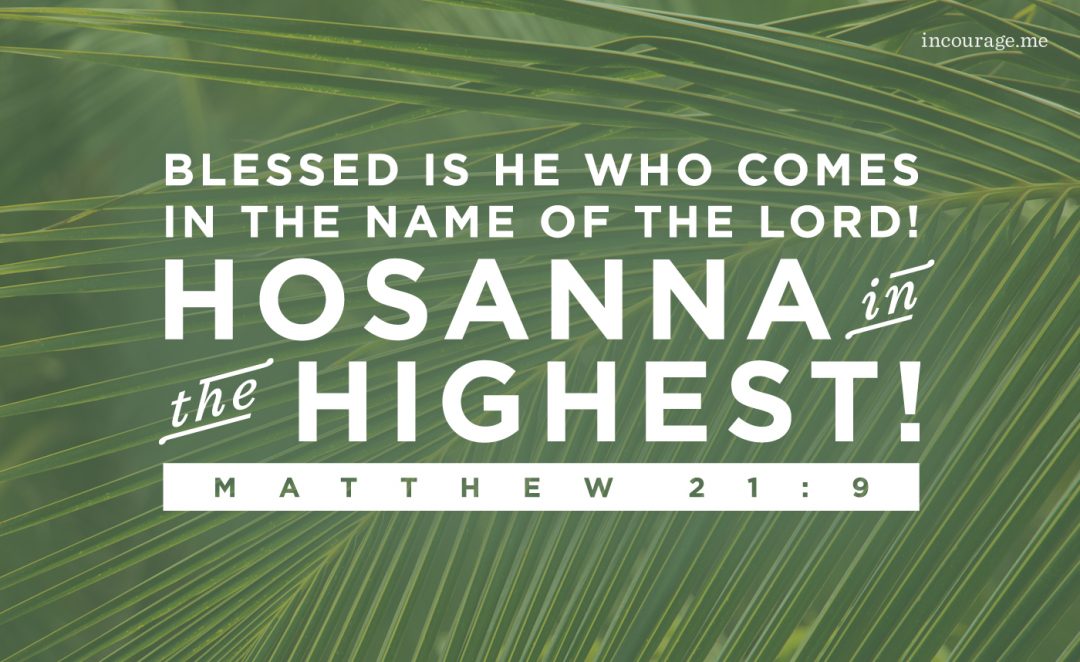 A Prayer for Your Palm Sunday
Dear Jesus,
Today, I will wave a palm branch.
I will shout, "Hosanna!"
And I will spread my cloak on a road – the road that leads straight to my heart. I invite you to enter in, to make a home in my heart, and to change me from the inside out. I want to love you at all costs – not to be counted among those who denied you, betrayed you, or hid when the stakes were high.
{Click HERE to read the rest of this prayer, over at (in)courage … }