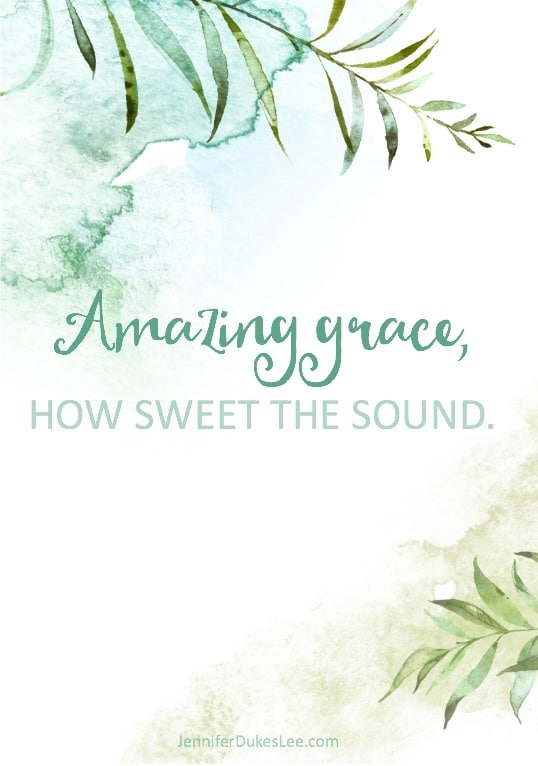 If you need your hope in humanity restored, READ THIS.
Every so often, a story comes along that stirs not only my journalistic heart, but my heart of faith — right to the core. This story is one of those. Thank you, to the Van Dyke family, for your interviews, your photos, your openness, and your willingness. And mostly? For your example….
Friends, read this story and have your hope in humanity restored:
Most people wouldn't have bothered naming her.
After all, she was not a person, or even a four-legged friend. She was a house – a gigantic, white-sided, black-shuttered hulk of a house with no cells or DNA or alveoli. Yet somehow? She had a heartbeat.
They all knew that for sure.
And, the way they figured, whatever has a heartbeat has a heart — and whatever has a heart needs a name.
Well, to be really clear about the whole thing, Wayne Van Dyke knew it first. He knew it clear as the June sky that arced over his Iowa farmland. This house that held what he treasured most – his wife and two daughters – it needed the perfect name.
He knew the house needed a name back when they got her for a song in 1997. They couldn't have afforded the house on their own. They credited God's unmerited favor — which most of us call grace.
You might say the house was a bit like heaven – the sort of place you could never sneak into by pulling up your own bootstraps or paying off the guy who watches over the place. No one earns something like that. It's only a gift. It's only grace. 
Pure grace.   
But the name for this house? It just. wasn't. coming to Wayne. He needed some time.
Mothers know this, how you have to sometimes hold your newborn in your arms a while, inspecting their pug noses and half-open eyelids and dimpled chins to know whether you've just birthed a Herbert or a Hans.
So that's how it might have been with Wayne. Morning by morning, he sat at his Formica table, a-wonderin' and a-thinkin'. He asked for God's help. He spread open those marked-up Bible pages heavenward, praying gospel-hard with a Merit Menthol wedged between his lips, like maybe he could send smoke signals to angels. Wayne sipped from his Folgers coffee — inky black with a smidgen of sugar.
And Wayne prayed down an answer.
One morning, it came to him, like a voice thundering down through the roof. He'd swear to you that he heard it audibly: "Name her Grace."
He smushed out his cigarette in the ashtray, and went to the bedroom to tell his wife.
Yes, God had said to "Name her Grace." But Wayne took one small liberty when he shook his wife awake: "She's Gracie. We're calling her Gracie so we never forget where she came from."
Before Gracie, there was the Stone Pony. The Stone Pony was the cinder-block house where the family lived for years. Bat wings tap-tapped against the cinder blocks. Winter would exhale in frosty breaths of lace, straight up the walls. The girls' babysitters never took their coats off.
Wayne and Kim and the girls prayed and prayed for a new house. But everything seemed too big or too small or too expensive. They prayed some more.
Then, Gracie came on the market. She was an 80-year-old parsonage, but would need to be moved. It seemed like a long shot, but Wayne and Kim bid on the house. They were the only bidders.
Gracie was theirs. But first, they would need to burn down the beloved Stone Pony to make room for Gracie.
Kim and the girls were sad to see flames licking the side of the Stone Pony, but Wayne? He crossed his arms over his chest and quipped: "Well, that's the warmest that house has ever been."
Then they moved Gracie in place, like a queen come home. And she was glorious. She was warm on the cold days and cool on the hot ones.
And she was huge.
Wayne and Kim knew that Gracie ought to be shared. They couldn't keep a gift like that to themselves.
So they pulled a yellow legal pad from the kitchen drawer and starting writing down names of people. The list included names of the hurting, the healed, the healthy, harried, hurried, and maybe a little bit hopeless. Everyone on the list had something in common: Each soul needed grace.
"Wayne and I dedicated Gracie to the work of hospitality in Jesus' name," Kim told me. "We wanted to have guests over — whoever, whenever and as often as we possibly could." Mostly, it seemed, on Saturday nights.
Every Saturday morning, over steaming cups of Folgers (but no more cigarettes; Wayne quit) Kim and Wayne would pull the legal pad from the drawer. Whoever was at the top of the list, got a call. "We would go down the list calling until we would find someone who was free for supper," Kim said.
The invited guests would come through the door – some of them tentative, hugging themselves – and they found a seat at the table. They ate simple food off of simple pottery. This wasn't a Pinterest showcase. This was gospel hospitality.
They'd talk about the rain or the crops or the headlines.
And they'd always, always talk about Jesus. Wayne wouldn't have it any other way. He was a gospel man, a prophetic voice, and some may bristle at such a forward way of sharing the good news, but Wayne never wanted to miss the opportunity to share the best news he'd ever heard with whomever sat at his table.
And often, before the guests left, they'd all eat ice cream the "Wayne Way" — vanilla ice cream, chocolate syrup, milk and malt on top.
Listen now: Do you hear Gracie's heart beating?
*
*
*
And so it went that way for years. More people came. More friends heard about grace, while sitting inside of Gracie. Heads bowed. Hearts surrendered. Hearts beat a little bit stronger. Hope made itself a permanent resident. And hospitality laid out the welcome mat.
  * * *
After supper one June night, Wayne Van Dyke, age 52, dished himself a final bowl of ice cream, the "Wayne Way."
The next morning, it was Saturday – a day to pull out the legal pad one more time. Kim stretched awake first, and blurred her way toward the coffee pot. She made the Folgers. Did her devotions. Prayed. And waited.
Fifteen minutes had passed, and still, Wayne didn't come to the table. He had always risen to the smell of coffee.
"The moment I touched his shoulder I knew he had gone to heaven," Kim said.
'tis Grace hath brought me safe thus far,
and Grace will lead me home.
Within hours, all those friends who'd eaten the ice cream, drank the coffee, heard the gospel, prayed the prayers, sung the hymns, pulled a chair up to the Formica … they all showed up. With lasagna and paper plates and five kinds of Jello and the longest hugs and rivers of tears and no-words-just-no-words-at-all and grace upon grace upon grace. They all showed up.
And on the day they said goodbye to Wayne, they all piled onto Gracie's lap with their lawn chairs and their memories and their laughter and their spilling-over grief. They had the funeral service on the yard, though Kim says it was really more like a celebration.
Kim says the best part of the day was at the cemetery, in that moment when she looked across the casket to see all of the guys whom Wayne loved the most: his Christian community.
"Love held me together at that moment," she said.
And when they turned to leave, they lowered Wayne's casket into the ground. And everyone else? Well, here's what happened: love carried them all back to Gracie, where they sang songs and told stories right there, in Wayne's most favorite place of all.
And up over top of them — past that arc of blue Iowa sky where birds V'd their mysterious flights and where the June sun eased its rays down on their cheeks and where angels dwell —
grace carried Wayne all the way home.
A Book Recommendation
If you're looking for a great read on hospitality — the kind that the Van Dykes lived out — I recommend a new book from Jen Schmidt, Just Open the Door. Pre-order your copy before April 10, 2018, to receive free bonus items from justopenthedoor.com, including a digital copy of the first 7 chapters, a beautiful printable download, plus a $10 off order coupon code for Dayspring.com. Redeem your bonus items after your purchase is made by visiting justopenthedoor.com and entering your order number.
#TellHisStory
Each week, I host an encouraging community of bloggers who are telling their stories around the web and across the world. The linkup goes live each Tuesday at 4 p.m. (CT) on my blog. If you are a blogger who loves to encourage others with stories of faith and hope, you are welcome to link up with us.
Each week, I feature one of the writers in our #TellHisStory community. Our featured writer this week is Mary Geisen. If these words resonate with you, I'd highly encourage you to click through and read the entire post: "God takes our stories and weaves them into beautiful new chapters just waiting for someone to read. He takes the remnants of our lives and puts them together again." Find Mary here.
To be considered as our featured writer, be sure to use our badge or a link to my blog from your post. That badge can be found here. xo Jennifer
SaveSave