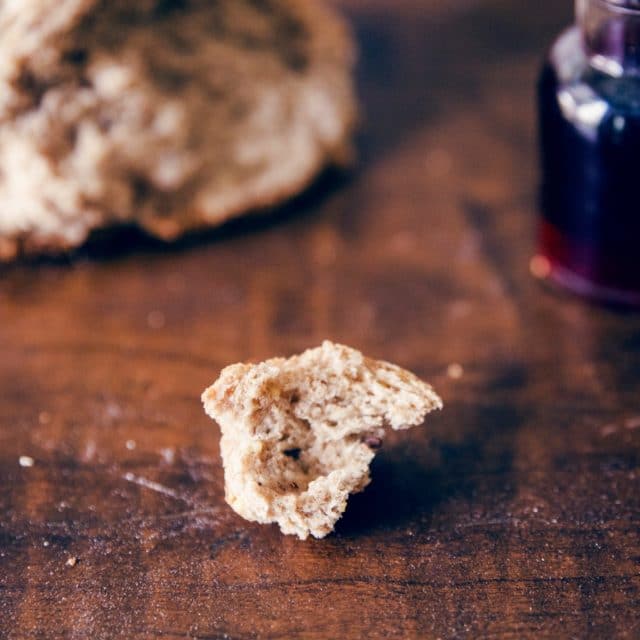 How would you spend your final hours on earth?
I read something today, that I'd read a hundred times before, but this time it brought tears to my eyes:
"Jesus said to them, 'I have eagerly desired to eat this Passover with you before I suffer.'" (Luke 22:15)
Two words caught me off guard and elicited a deep emotional response: Eagerly desired.
There's such an urgency, such a longing in those words. There's such passion and love for His friends.
For us.
Eagerly desired.
He didn't have much time.
Eagerly desired.
About to suffer.
Eagerly desired.
Jesus eagerly desired to eat supper with His friends before He suffered. He eagerly desired to tell them one last time how important it was to truly trust God (John 14:1). He eagerly desired to tell them about the many rooms in His Father's house (John 14:2). About the way, the truth, and the life (John 14:6).
Can you sense the urgency in His voice? It was for us too.
He eagerly desired to tell us about the Holy Spirit (John 14:16). And that we'd never, ever be alone (John 14:18). He eagerly desired to wash feet (John 13:5) and to give us a command to truly love one another (John 15:17). He eagerly desired to deliver words that — more than 2,000 years later — you and I cling to in our darkest hours.
He eagerly desired. Such love is this! Such sacrifice, that in His final hours — with an agonizing reality casting an enormous shadow over Him — He poured Himself out. For us!
He eagerly desired to present a cup and bread in a whole new way. The disciples had seen the cup before, since they were young, at the Passover feast. They thought they knew what this cup meant!
But this time, the cup was radically revealed to them in a startling new way. Jesus told them, "This cup is the new covenant in my blood, which is poured out for you" (Luke 22:20).
These were His last moments, and Jesus made every. last. one. count. For us.
I want to be like that.
To eagerly desire to join Jesus at His table.
To eagerly desire to love others SO MUCH that I put their needs ahead of my own.
To eagerly desire to tell others who Jesus really is.
To eagerly desire to wash feet.
To eagerly desire to NOT WAIT until it's too late to extend forgiveness.
On that night, Jesus knew how much time He had. Right now, most of us don't. We can't waste another moment. We don't have that kind of time.
Let's eagerly desire to fall at His feet,
with all that we have,
and all that we are.
(Thank you, Jesus…)
YOUR TURN: Which of those promises do you especially need today? 
#TellHisStory
Each week, I host an encouraging community of bloggers who are telling their stories around the web and across the world. The linkup goes live each Tuesday at 4 p.m. (CT) on my blog. If you are a blogger who loves to encourage others with stories of faith and hope, you are welcome to link up with us.
Each week, I feature one of the writers in our #TellHisStory community. Our featured writer this week is Jen Avellaneda. Do you live in a state of hurrying, in a frantic rush to and fro? I sit hard to slow down and be still? If so, be reminded through Jen's words that you are loved and wanted for who you are, not for what you do. Find Jen here.
To be considered as our featured writer, be sure to use our badge or a link to my blog from your post. That badge can be found here. xo Jennifer
Click here to subscribe. 
SaveSave