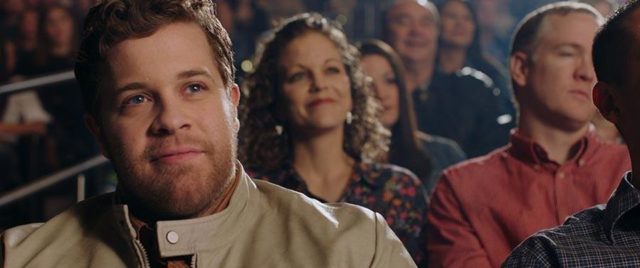 What I Learned from the Movie I Can Only Imagine
I rarely go to movies. I blame this on the fact that our farm is officially in the middle of nowhere, miles away from the nearest theater in the city. But the actual truth is, I'm lame and have no social life.
My 80-year-old dad is way more fun than I am and probably has a more active social calendar. Therefore, he wanted to go to the movies on a day I happened to be driving him to doctor's appointments in the city. We carved out a couple hours between appointments, bought two matinee tickets, and leaned back into those fancy leather recliners that some theaters have these days.
I briefly considered using the next 108 minutes to take a much-needed nap but thought better of it when the movie started. I was immediately hooked. The movie: I Can Only Imagine, based on the song of the same name.
Have you seen it?
There was so much to glean from the movie—so many lessons about hope, broken relationships, disappointment, fame, and the power of forgiveness. I appreciated the story behind the song's writer Bart Millard, lead singer of MercyMe. And, of course, it was pretty cool to watch the movie with my dad, because so much of the movie's storyline centered on Bart's relationship with his own father.
All of that was great, but the scene I can't get stop thinking about is one that unfolded on the stage of Nashville's Ryman Auditorium. There is a powerful lesson in it for all of us …
#TellHisStory
Each week, I host an encouraging community of bloggers who are telling their stories around the web and across the world. The linkup goes live each Tuesday at 4 p.m. (CT) on my blog. If you are a blogger who loves to encourage others with stories of faith and hope, you are welcome to link up with us.
Each week, I feature one of the writers in our #TellHisStory community. Our featured writer this week is Tiffiney Holmes. Have you started spring cleaning yet? Tiffiney shares 15 things (based on Scripture) for us to remember about our home. Find Tiffiney here.
To be considered as our featured writer, be sure to use our badge or a link to my blog from your post. That badge can be found here. xo Jennifer