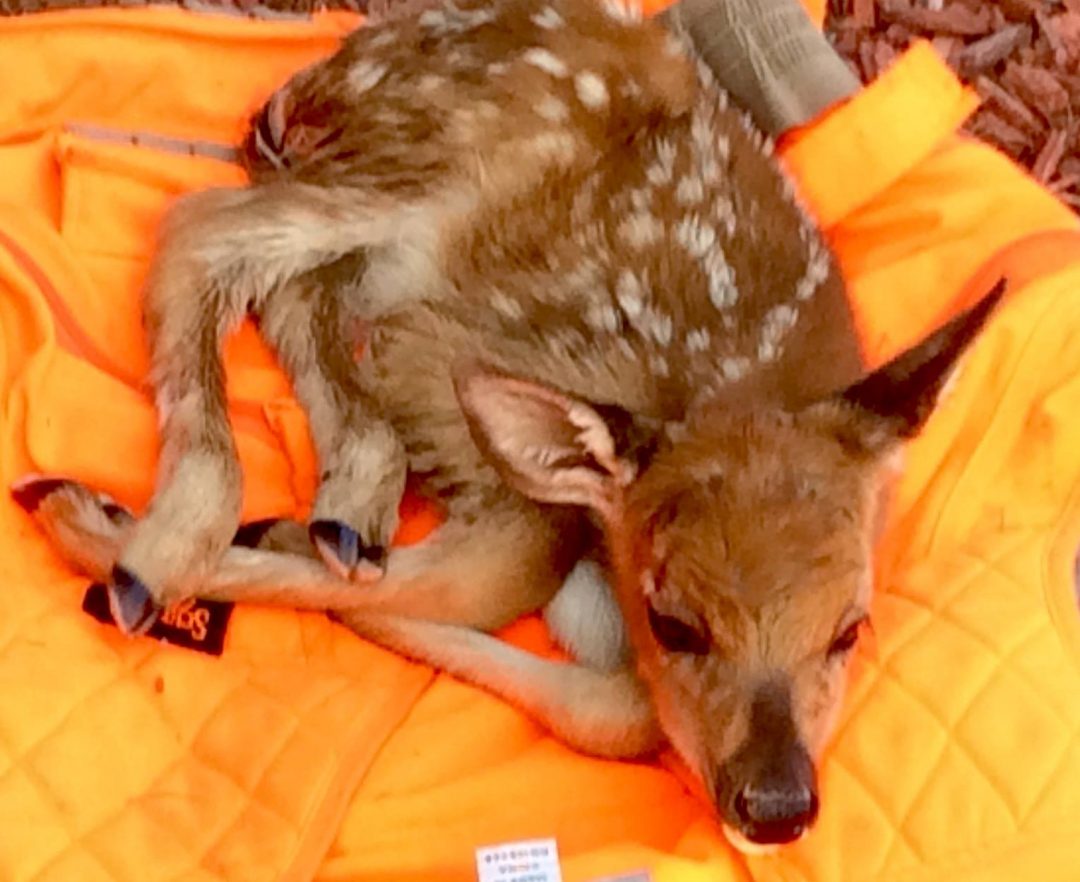 A Short Story About Hope, Humanity and a Baby Deer
Hey friend,
Do you need a reason to have a little hope in humanity right now? Then, this one's for you. I shared this short story on my Facebook page last night. But I didn't want you to miss it, so I'm sharing it right here.
It's a story about this baby deer — minutes old in the photograph.
Our family had just sat down at a restaurant in northern Minnesota, when a young couple showed up with that sweet spotted fawn in their arms.
The couple had been driving along a highway, when a car in front of them hit a large deer. The couple felt moved to do something. So they stopped at the side of the road.
When they stopped, they found a mama deer, dying.
But that's not all they found.
Inside the mama? Two fawns, just beginning to emerge. The mama deer was about to give birth, and who knows where she was headed when she was struck by that car.
But labor set in, and this couple was there to help. One fawn died. But this baby deer lived.
They wrapped the fawn in a coat, and brought her to a restaurant.
That's where we met her.
When we were met her, she was minutes old, just learning to walk. She was hungry, scared, wobbly. And she was a bundle of adorableness.
The young couple was looking for a way to keep the fawn warm and alive. Right then, people did what people do best. They helped. They stopped everything and helped. A whole bunch of people began calling veterinarians and doctors and farmers and animal lovers — all of them trying to figure out how to keep one little heart beating.
So we know this for sure — There's a lot of crap in the world right now. There's a lot of evil. Humans are making horrible decisions every millisecond that hurt someone else. But for every awful thing unfolding right now, there's good. There's hope. There's someone stopping at the side of the road. There are people doing what people are supposed to do.
There is always love, always hope, always faith. Always. And the Bible says virtues like that always persevere. Don't give up on the world. There's good all 'round.
I knew it for sure last night.
~ Jennifer
Where did you spy hope this week? Share in the comments.