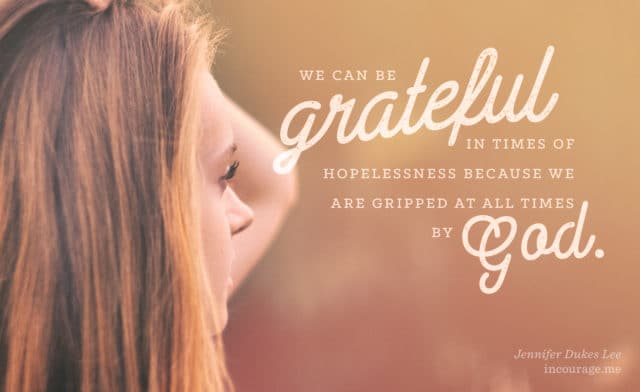 A 7-Day Challenge Guaranteed to Make You Smile
I could feel it coming on — an overwhelming sense of heart-pounding panic, difficulty breathing, dizziness.
There wasn't any one thing that set me off, just a long train of emotional rail-cars carrying the cargo of daily demands, losses, and this impending feeling of doom in our world. I could hear the newscasters on the television in the living room. The day's stories sounded like yesterday's stories — and none of it was good.
Before the anxiety swept over me, I spoke the three words that have saved me again and again:
"Thank you, Lord."
And then I kept saying those three words; it felt like I was calling down the power of heaven. Thank you, Lord. Thank you, Lord. Thank you, Lord. 
The words formed a defense in my mind, pushing back the panic.
In the last two years, I've learned a lot about what it takes to cultivate happiness in our lives. Nothing has been more effective than simply saying thanks.
The richest form of happiness always begins with the words: "Thank you."
It begins by recognizing the gifts we've already been given, and then taking the time to be grateful for them.
I know firsthand how gratitude works. That's why I'm issuing a 7-day challenge, guaranteed to make you smile! This will be good medicine for our souls, friend.
Join me over at incourage.me for all the details, including a FREE printable.