57
Wednesday 4th January 2012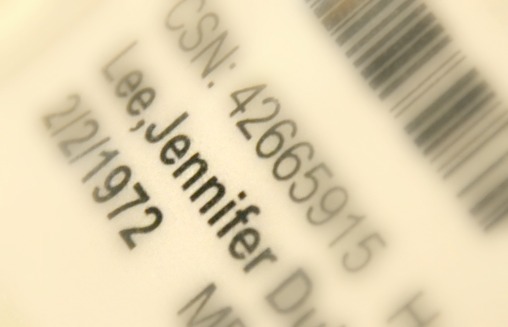 I sit alone in my car, in a parking stall outside the farm-supply store. I will find out the doctor's answer in 30 minutes. I lean my head back, close my eyes and ask the question out loud: "Lord, what am I supposed to learn from this? What's the take-away here?" I ...
Read More
39
Tuesday 27th December 2011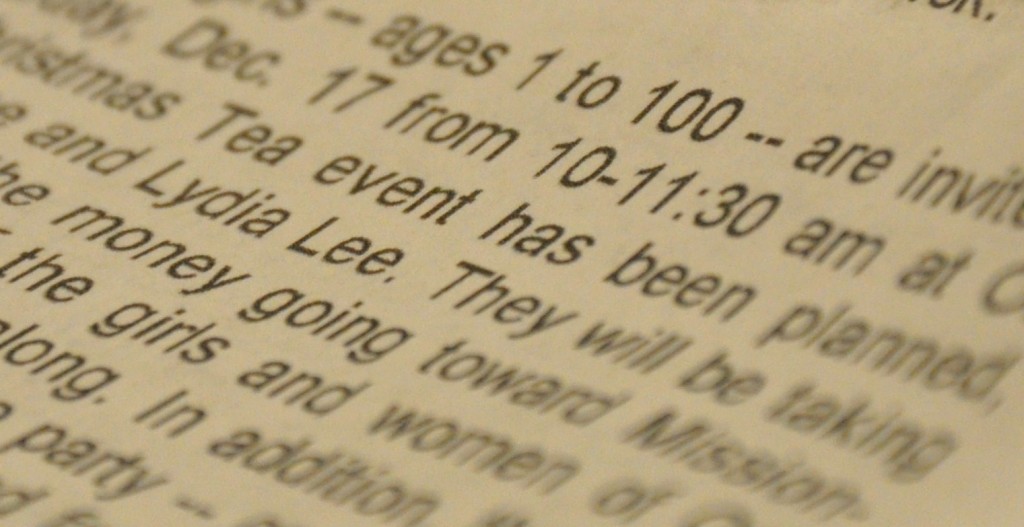 I found her in the church nursery, next to the toy bin. Her little hands gripped the edge of a rocking chair. She looked at me, eyes pooled with disappointment. "Honey. What's wrong?" But I didn't need to ask the question. I knew. I pulled the door shut behind me, ...
Read More
5
Wednesday 14th December 2011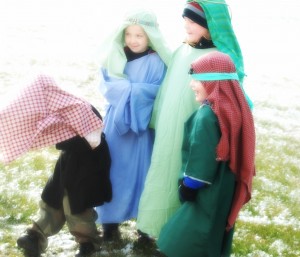 Feet dangling in patent-leather, I sat on the polished pew while the Christmas pageant director assigned parts. I held my breath, waiting as she called names. I dreaded this moment, for I knew I'd be instructed to serve as a sheep or cow. Each year, she would assure us that those lowing, humble ...
Read More
33
Tuesday 6th December 2011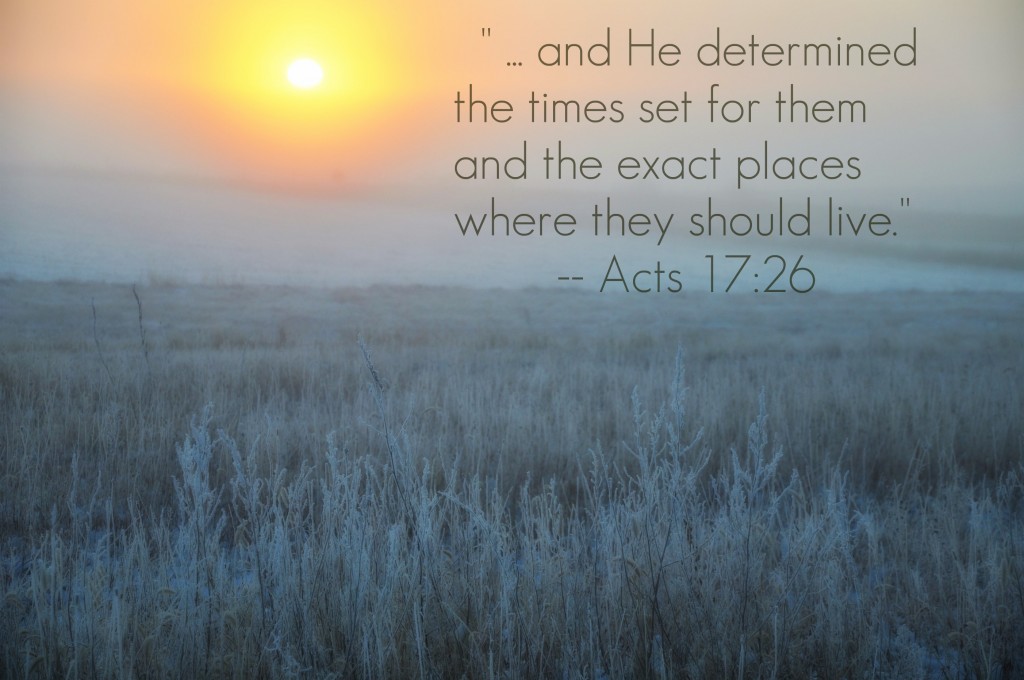 I'm parked at the end of our country lane, right by the Lee mailbox and a long row of hay bales, all of them draped in frost. I watch the sun rise right up over our fields, cutting a hole through the fog.   I'm surprised by the beauty. My two schoolgirls, in the backseat, gasp. I ...
Read More