23
Tuesday 27th September 2016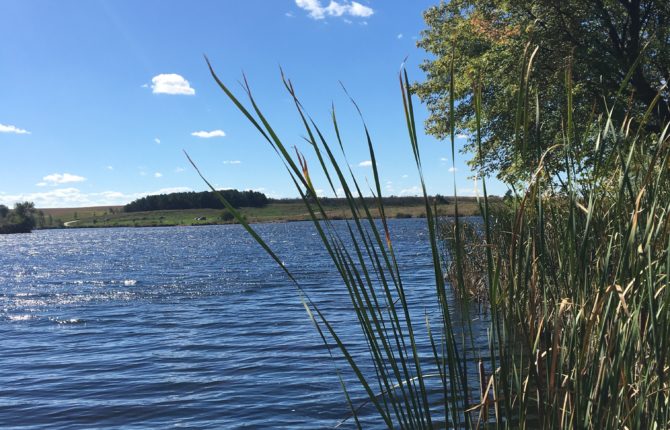 I was 15, and absolutely terrified of dying. It didn't matter that I was in perfect health. I didn't matter that I attended a church where salvation was assured. Because when the bedroom lights went out at night, the pastor's promises felt like parroted phrases. My mind ...
Read More
1
Saturday 24th September 2016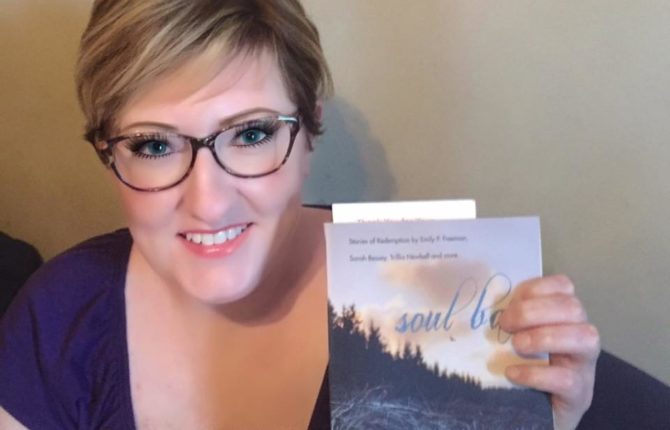 Post by Amy Smith Opposites attract. I suppose I have always believed that this was true, at least on some level. And yet, I never cease to be amazed at all the ways this plays out in my every day life. I met my husband when we were both seniors in high school. We bonded […]
Read More
48
Tuesday 20th September 2016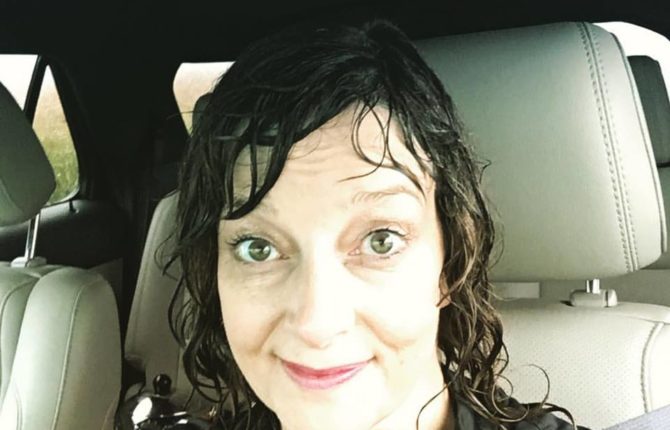 Hi. This is the version of me who ran through a literal storm last week. In this picture, I am clearly and completely soaked, as if I had jumped into the lake that I was walking around. But I didn't jump in the lake. The skies opened, and out poured a storm. When it hit, […]
Read More
2
Thursday 15th September 2016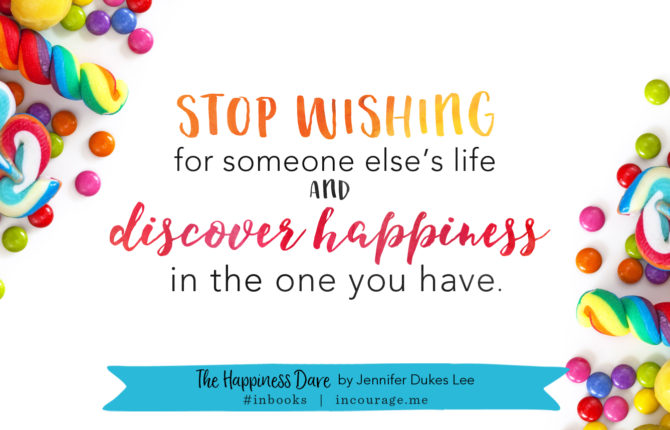 I am always amazed at the tremendous amount of feedback I get whenever I write about being "weird." I am beginning to think this is why: people need permission to be their truest, fullest selves. Maybe the world has tried to beat the "weird" out of all of us. Well, ...
Read More
33
Tuesday 13th September 2016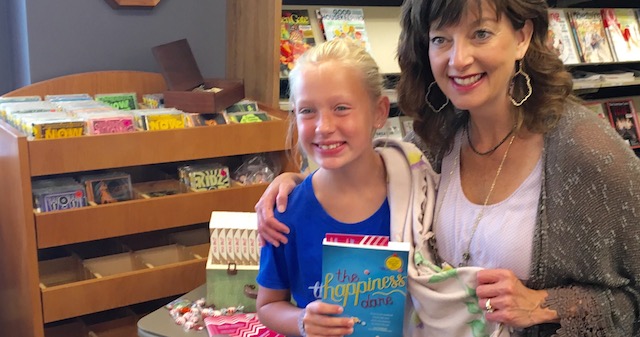 Meet Maddie. She's a sixth-grade girl who, several years ago, taught me an important lesson about vulnerability in friendships. Her story impacted me so much, that I included it in The Happiness Dare. On Saturday, Maddie showed up at the library for my book signing. She bought a book, ...
Read More
4
Wednesday 7th September 2016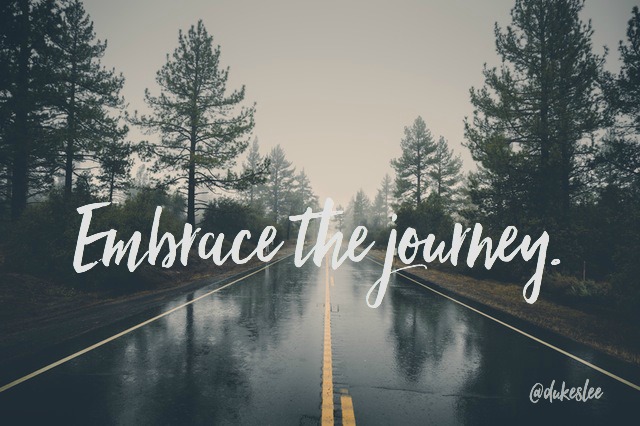 My suitcase was packed. Every item on the to-do list had been crossed off. And we had left for the airport with plenty of time to spare. We took the swiftest route to the airport from our Iowa farm — a quick shot up the county highway, into Minnesota. Thousands of acres of lush fields […]
Read More
29
Tuesday 6th September 2016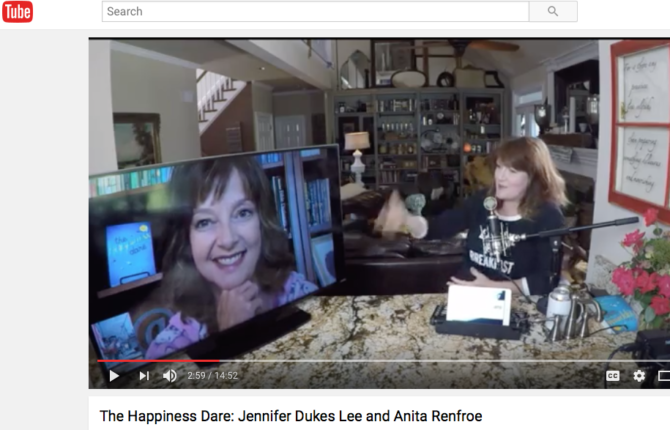 When I wrote The Happiness Dare, it was a way to say, "Look what I discovered! I can't keep this is a secret!" As the author of that long letter, I was super excited. But I was super scared, too. I had this fear, early on in the writing — a fear that I'm going to ...
Read More
12
Tuesday 30th August 2016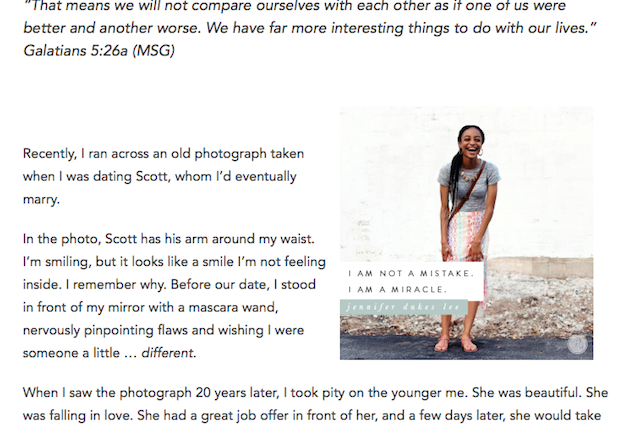 Recently, I ran across an old photograph taken when I was dating Scott, whom I'd eventually marry. In the photo, Scott has his arm around my waist. I'm smiling, but it looks like a smile I'm not feeling inside. I remember why. Before our date, I stood in front of my mirror with a mascara […]
Read More
5
Friday 26th August 2016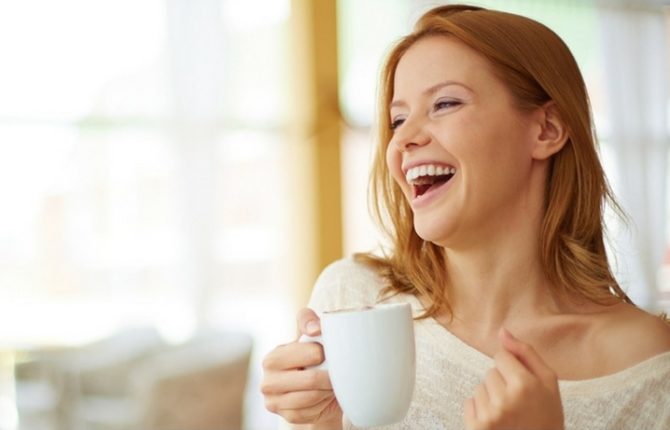 It was almost sundown. I was in a bit of a hurry, but I knew that if I took the long way home from the day's last appointment, I would capture a beautiful view of the sunset, as it slid down the sky behind our country church. If I took the shortest route home, I would […]
Read More
51
Tuesday 23rd August 2016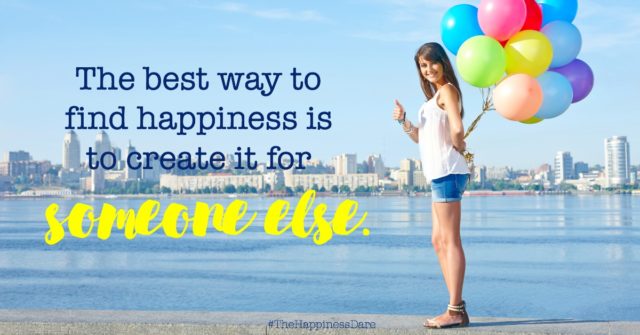 It's my fourth birthday, and Mom stands on the hem of my memory. I'm playing musical chairs with cherry-cheeked friends in the next room. And I think I see Mom on the edge, putting candles in a cake while standing barefoot in the kitchen. But it's all so fuzzy. Fast-forward to another ...
Read More