8
Thursday 17th November 2016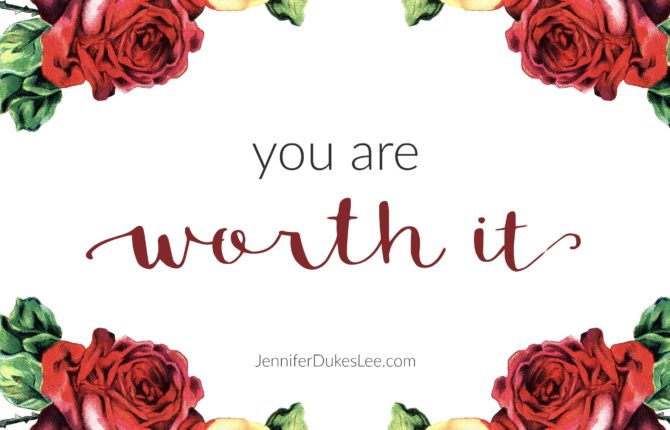 1. You Are Strong Is this week just a little too much for you? Maybe, right now, you're sitting on the other side of a really awful medical diagnosis. Or you're struggling with chronic pain, a layoff, a bad breakup, or a terrible misunderstanding with someone you love. Or this: Family's ...
Read More
46
Tuesday 15th November 2016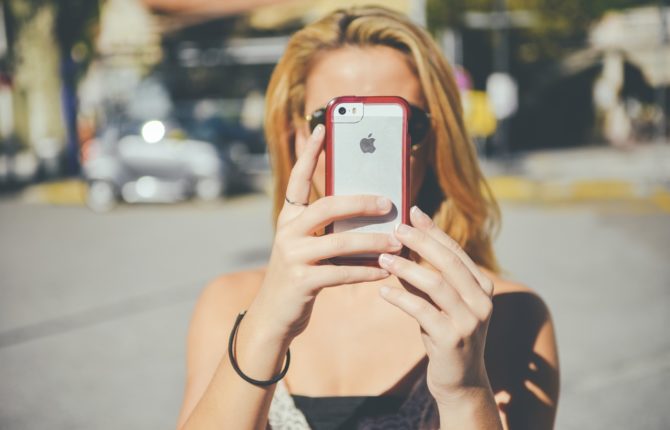 Friends, I am so excited to have Kari Kampakis on the blog today. She's an advocate for teen girls and has dedicated so much of her life helping them get in touch with their truest identity. Today, we celebrate the release of her latest book, Liked: Who's Approval Are You Living ...
Read More
27
Monday 14th November 2016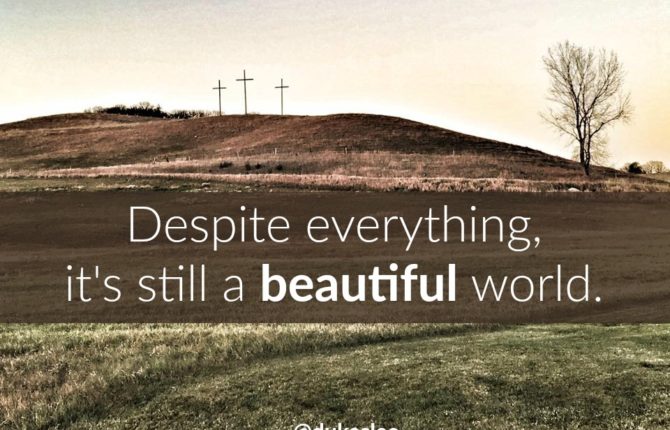 I spent the last 72 hours tucked away in a retreat center in the woods. No Facebook. No news. Not much awareness of what was happening in the world. Some might say I was practicing avoidance or escapism. I say I was saving my sanity. All weekend long, the spiritual directors at the retreat ...
Read More
12
Monday 7th November 2016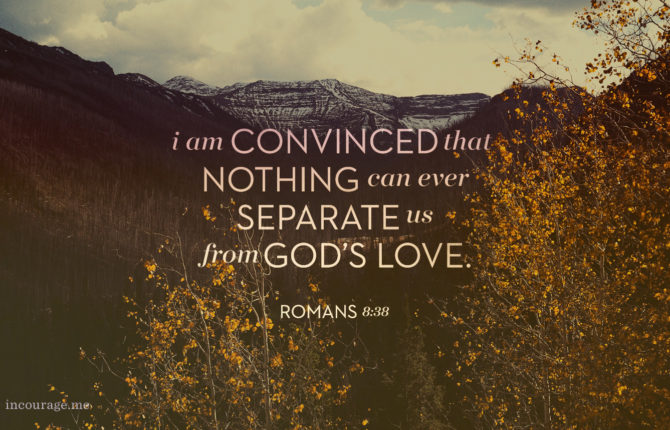 It was 11:58 p.m. on December 31, 1999. Most people I knew were just minutes away from "partying like it was 1999." It was New Year's Eve, baby. And it was a big one. Meanwhile, I sat at my work desk on full alert, eyes glued to my computer screen. I sat in a newsroom […]
Read More
2
Friday 4th November 2016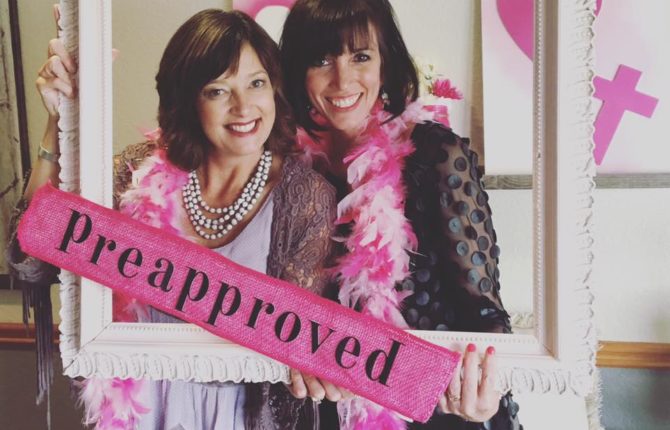 It's my pleasure to turn over my blog today to my sweet friend Melinda Means. She's an author, speaker, and a true warrior. For her, finding true joy has been a hard-fought battle. You won't want to miss her encouraging words today. A couple months ago, I traveled to Florida ...
Read More
30
Tuesday 1st November 2016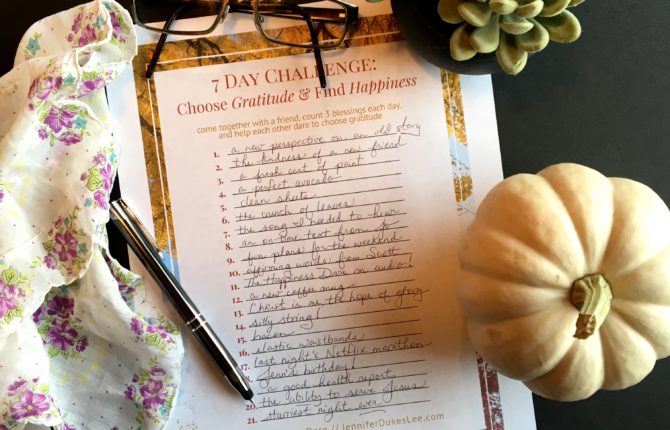 The other day, I was on the verge of having another anxiety attack — the same kind that I wrote about in my book The Happiness Dare. I could feel it coming on — an overwhelming sense of heart-pounding panic, difficulty breathing, dizziness. There wasn't any one thing that set ...
Read More
6
Saturday 29th October 2016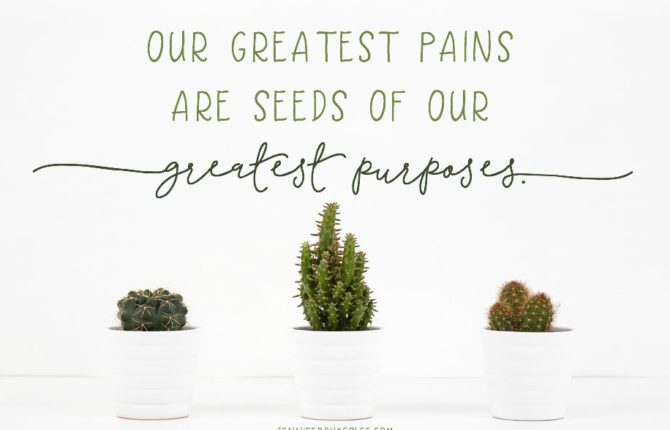 I have a friend, Monica, who has this uncanny ability to see and serve people who are suffering. She is one of those people who, when she says she's praying, you know it's a promise. You know she'll literally fall to her knees, praying circles over people in pain. It's ...
Read More
92
Tuesday 25th October 2016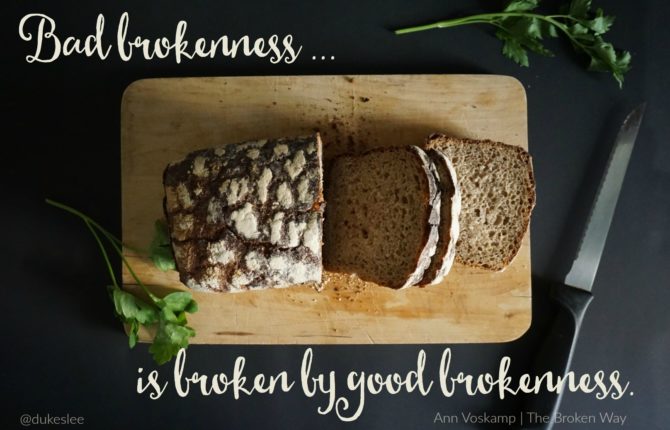 A few dozen friends gathered at Laity Lodge in Texas one fall. It was a cool Sunday morning, along the jade-colored Frio River, and the morning light shone in just right on the communion table, with autumn showing off outside the windows. The pastor was a friend, Gordon. I don't remember ...
Read More
15
Thursday 20th October 2016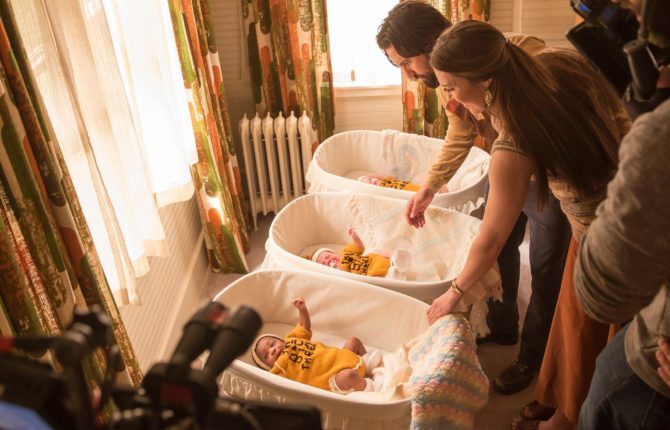 Last spring, Scott and I sat side by side in the living room, blinking through tears as the final credits of "Parenthood" rolled. We had binge-watched the show for months on Netflix, and we were completely NOT ready for it to end. We stared at the blank screen for a good five minutes after the ...
Read More
19
Tuesday 18th October 2016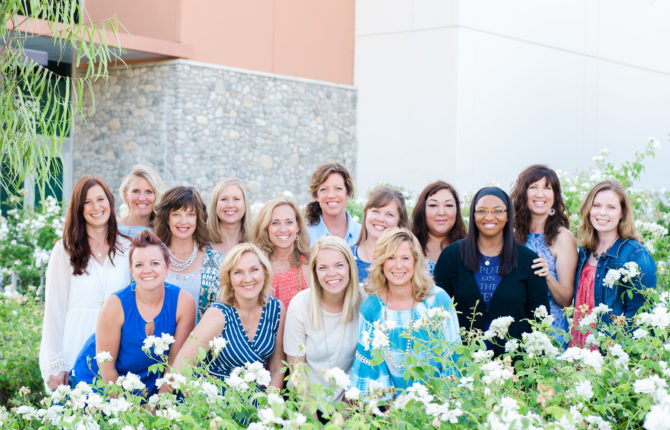 As a teenager, I logged many hours babysitting kids in our tiny Iowa farming community. Early on in my babysitting "career," my mom gave me a piece of advice that I've not forgotten. Mom told me that after I put the children to bed, I ought to go the extra mile by washing dishes, putting […]
Read More