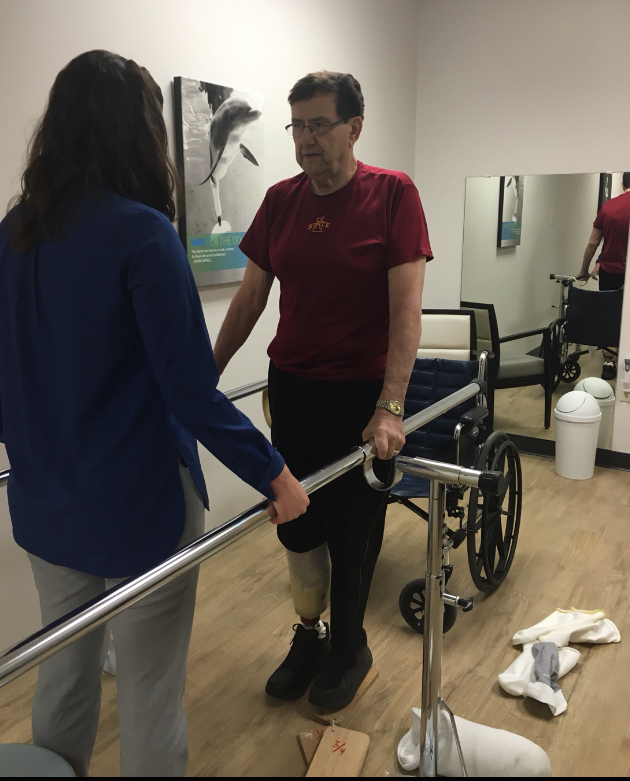 if you're feeling irrelevant – #TellHisStory
Sometimes, I think I'll run out.
Run out of something to say here. Run out of hours. Run out of life. Of energy. Of purpose. Of time.
Run out of being relevant anymore.
The other night, at Bible study, our leader asked the question: "What are you most afraid of?"
He gave us choices. Fear of failure. Fear of rejection. I don't remember the other choices. That's because there was one sentence beating a drum inside my brain:
I am afraid of becoming irrelevant.
I don't like to admit this to you. I don't obsess or ruminate on it, but last week, that fear came up an alarming three times, so it seems worth mentioning and exploring. Sometimes, I have to listen to my fears a little, to see what they're saying – to better understand what wrong things I'm believing about my purpose and identity.
The first time I felt the fear: My Dad asked me last week how I keep coming up with ideas for my blog, and for books, and my talks. On the inside, I felt panicky, wondering if the well will run dry someday soon. I've been writing on this blog for nearly eight years. What else can I say? I sometimes ask myself the same questions other bloggers, writers, and communicators ask: Haven't I already said this before? Are they tired of hearing this stuff? Isn't someone else saying it better? Am I still relevant?
The second time I felt the fear: On Sunday, when the Bible study leader asked the question. I stayed quiet. Only now am I sharing.
The third time I felt the fear: Yesterday, as I was finishing up my manuscript for The Happiness Dare. I was reading " galleys" — generally an author's last chance to make any changes to a book.
As I read the closing paragraphs of the book, I began to cry a little. I can't begin to describe to you how fun it was to write that book, but there were really hard parts of the story that we had to live – in real-time – as our family fought for happiness. (Sometimes happiness has a real warrior quality to it, you know?)
Anyway, as I read that book one last time, I thought to myself, "What more can I say after this book is out there? What if this book is it? What if, after this one, I'm not relevant anymore?"
But this whole "irrelevance" thing is more than books and blogs. It's my babies, too. God entrusted us with two beautiful girls, and they are growing up so fast. Already they don't need me like they used to. Yeah, they need me, but in a different way.
So that's been the fear inside of me lately, this awful fear of becoming irrelevant, of having nothing to offer anymore. It's not always rational, but it's a real fear.
But then something happened yesterday afternoon, to set my mind right again. My sister, Juliann, sent me a photograph. It was Dad, learning to walk again.
Six weeks ago, Dad had his leg partially amputated, after months of pain, infection and declining mobility. If anyone has exhibited the warrior quality of happiness, it's my dad.
Look at the determination on his face. He's about to get after it. I could just cry when I look at this picture.
This was a new beginning, the first day of the rest of his life.
Looking at the photo, I am in awe. Dad is doing something that he hasn't done for nearly two years. He is walking upright. Without pain. One foot in front of the other.
In that moment when I first saw the photo, I thought of a hundred ways that Dad could have given up. He could have said this:
"I've run out of strength."
"I've run out of ambition."
"I've run out of purpose."
"I've run out of relevance."
But Dad never once said any of those things.
Even when he couldn't walk, he was still running his race. 
"Let us run with perseverance the race marked out for us" (Hebrews 12:1).
I don't know where you're at today, friend. Maybe you fear irrelevance too. Maybe you feel purposeless. Maybe life feels tedious and tiring, like you're spinning your wheels at the office, in your marriage, on your blog, with your kids, in that relationship that has been super-hard. Maybe you fear that your words, your influence, your guidance, your wisdom don't matter much anymore.
Don't give up. You haven't "run out."
If you're feeling weak, He is your strength.
If you're feeling purposeless, He is your purpose.
If you're feeling irrelevant, He is your relevance.
This is the lesson I'm learning from Dad. Even when I am down, I am not defeated. Every day is a new day to believe it again:
This is the first day of the rest of your life.
Come on now, let's live it!
 contains aff link
#TellHisStory
Hey Tell His Story crew! It is a joy to gather here every week with you. The linkup goes live each Tuesday at 4 p.m. (CT). If you would use the badge on your blog, found here, that would be great! And if you would visit at least one other blogger in the link-up and encourage them with a comment, that would be beautiful! Be sure to check the sidebar later. I'll be featuring one of you over there! Our featured writer this week is Jen. We all fall sometimes, and Jen's practical advice – and encouragement – for a spiritual fall? I love it. Find Jen here. To be considered as our featured writer, be sure to use our badge or a link to my blog from your post. 🙂 xo Jennifer