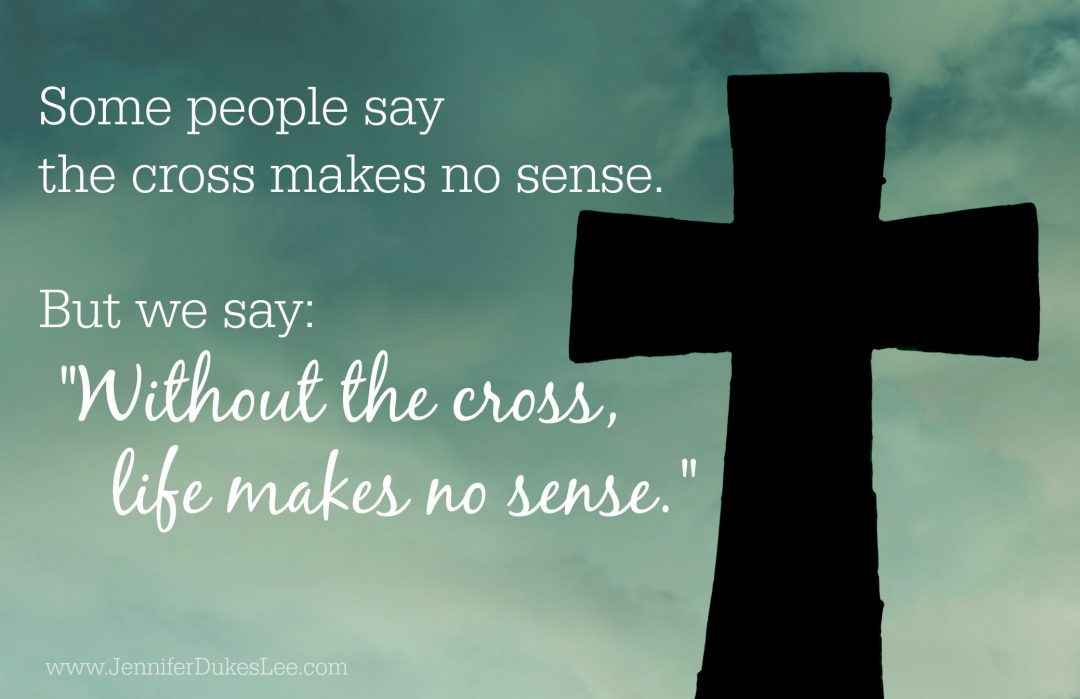 Though He Be Silent, God's NOT Dead
Sometimes, it can feel like God is sitting on His hands.
You wonder why He's so silent, when you're praying your loudest.
You wonder if He's on vacation, when your knees are working overtime.
You know the truth about the matter. You'd be willing lay your life down over the existence of God, and the fact that He so loved the world.
But in a world of injustice and drought and cancer and kidnapped Nigerian girls, it's hard for your on-the-page theology to interlock with your in-the-heart sorrow. You can feel like you're forever under a cloud that never produces rain.
When Life Feels Like a Drought
"No rain. Again, no rain." Those were my husband's words as he drove into the city on Mothers Day night, to watch God's Not Dead as a family. "Seems like we've been praying for rain for three years."
Our cornfields have been bone-dry here in the far northwest corner of Iowa. Last night, we drove across the border, into South Dakota, and my farmer-husband swept his hand toward the fields. There were puddles. Yards were greening. Rain had wet the pavement and drenched the fields — all of this a proverbial stone's throw from our own fields.
"Sometimes, it really is true," I quipped. … "Sometimes the grass really is greener on the other side of the fence." Or on other side of the state line.
We've said these three words for years: God's got it. And we believe it, deep under our ribs: He's absolutely, positively, unquestionably got it. And He's got us.
He's not dead, but surely alive. That's more than a lyric; it's a lifeline. God is NOT dead.
Even when He feels silent.
Good theology doesn't evaporate — even if our faith gets wrung out — because truth is still truth. God has still very much got it.
Even if our resolve is dented, our God is not. In drought, or storm, or death, or sorrow. In diagnosis, or worst nightmare. In cancer wards and funeral parlors and in the emaciated villages of Haiti.
We have felt the pain of every one of those places. And we have watched the impoverished and the terminally sick cling to the faith anyway. We have clung with them.
Faith, Anyway
Faith itself is a miracle, isn't it? That someone still believes when life is a worst-case scenario? Like this –
– when the Son of God decides to spend 40 days, as a human, with the devil breathing down His neck. Yet he still trusts in the promises of the Father.
– when a woman prays the most furious, heart-bending prayers. Her prayers do not end with a cure, but with a casket. Yet she still believes.
– when he's standing in the unemployment line, kneeling at the hospital bed, singing hymns in a concentration camp. All of them, miracles.
– when Christ endured the cross for the joy — the joy! — set before him.
It all seems just a tad-bit crazy to a world that watches us. That we would put our faith and hope and trust in a bleeding, dying King? The cross makes no sense, some might say. But we say: Without the cross, life makes no sense. 
To some, the message of the cross is foolishness.
Call us fools. But we're willing to lay down our fields — indeed, we're willing to surrender our whole lives —  for the truth of it.
God is NOT dead, and God surely DOES have it.
Even when you're been banging on the gates of heaven with your weary fists. Even when you're living under the defeaning silence of prayers that feel answer-less. Even when you wonder if He's sitting on His hands. Those same hands? Are holding you. Are holding the world.
"For while Jesus was on the cross, God did sit on his hands. He did turn his back. He did ignore the screams of the innocent. He sat in silence while the sins of the world were placed upon his Son. … In a world of injustice, God once and for all tipped the scales in the favor of hope. And he did it by sitting on his hands so that we could know the kingdom of God."
"In this world you will have trouble, but take heart! I have overcome the world."
~ Jesus of Nazareth, Son of our God, who is not dead
God cares about injustice and hunger and prejudice and dry fields and your own personal wilderness and that thing that's keeping you awake at night. He's orchestrated — and continues to orchestrate — eternal solutions for our right-now problems. How can I pray for you?