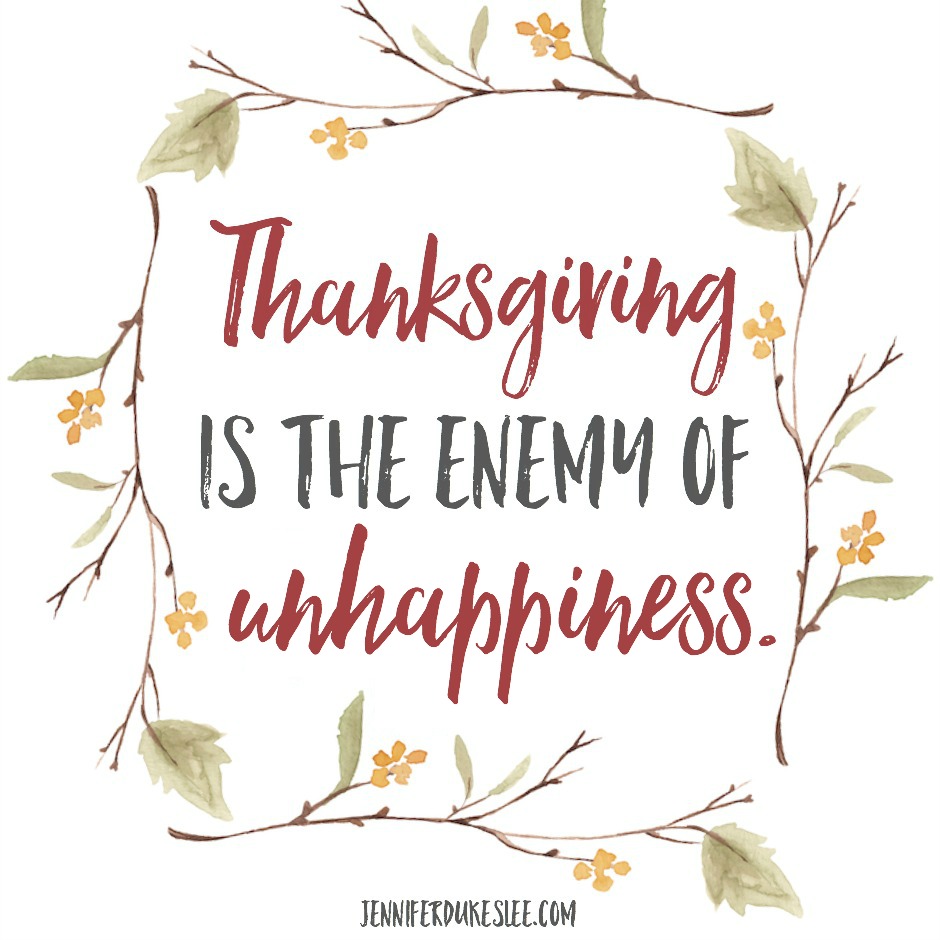 the one principle that can save your thanksgiving & your life — #TellHisStory
I always had a habit of losing my library books. Maybe it's because I carried them all over the house with me, reading while I walked, tripping over the edges of rugs, running into doors. I shoved books into the waistband of my pants, while I shimmied up the evergreen trees to find a high branch, disappearing into some private wormhole to shut out the world.
The books were always overdue, always lost. I'd tell Mom I couldn't find them.
"Well," she said, pausing the circular motion of her dish-rag on a dinner plate, "you'll need to look for them."
"I have looked," I insisted.
"You'll need to look harder."
I probably rolled my eyes. I probably said "whatever" under my breath. I probably stomped away, and gritted my teeth.
But I did what she said. I looked harder.
And every time, I found the lost book.
The Principle of Looking Harder
I have been thinking about Mom's words the last few weeks. I've been thinking about her words because it seems like we've lost so much lately.
The loss is immense, a hollowing. We've felt the loss of security and dignity and civility. Some of you have flat-out lost hope.
We can't switch on a TV or scroll through Facebook without seeing what's been lost. There are the children, who've lost everything, hiding in dark forests as they run from weapon-wielding terrorists. There are bodies in streets, and sirens wailing, explosions, and whole regions under alert.
Closer to home, some of us have lost the gumption to enter a public space, to stand in a shopping mall, to walk through an airport. We're more worried about winning arguments, than losing friends, and as the clock ticks toward Thanksgiving, some of us are crying out: Where can I find what's been lost? Where, in this busted-up, rancorous world, can I ever find hope again? Where is all the happiness hidden?
I can hear Mom's words to us, today:
"You'll need to look harder."
And louder still, I hear the words of Jesus:
"Seek and you will find."
The Enemy of Our Happiness
The other morning, I woke up and looked out the living room window, overlooking the thin line where earth kisses sky. The facts about our world hadn't changed. The news stories sounded like the ones from the day before. I still felt that same pit of profound sadness that all of us have felt this past week. 
But those feelings of gloom were mixed with something else: a deep appreciation that God has not left us alone. Sometimes this is all we have, and it's then that we realize, it's what we need most. 
I snapped a photo of the snow outside my window, and marveled at its beauty — a thick blanket of white. I felt a sense of real hope, a sliver of light returning. And I vowed to be intentional in my thanks. I made a promise to myself: to refuse be held hostage by fear. I would boycott cynicism. I would find the stubborn beauty in this mutilated world.
I counted my blessings. I gave thanks. I looked, and when I didn't think I could find anything at all, I did what Mom said to do:
I looked harder. 
Thanksgiving is almost here. The news may hold more sorrow than it did the day before. Your TV screens may scream with pain. Your Thanksgiving table may be missing someone you love. The pain you've been feeling may be unbearable. When you come to think of it, maybe your 2015 has been a really rotten year.
Right now, our most formidable enemy is hoping that we will all stop looking for the good. The enemy wants you to think that whatever we've lost, is irreversibly gone.
The enemy is saying, "Stop looking. It's useless."
But your Father is saying, "Look harder. It's here!"
Maybe this is the way. Maybe the way toward hope and a richer vision of happiness is to fight for gratitude when it's the hardest of all. Maybe the way toward real joy is to know that, no matter what we face, we belong to a force of such Great Good that it overpowers all evil.
What is the Gospel, if not a story of the greatest good overcoming the most imposing forces of evil? 
Thanksgiving is the fountain of our deepest joy, and it is the water for the most parched souls. Thanksgiving is a rebellious move against the tidal wave of everything awful.
Thanksgiving is the enemy of unhappiness.
Some of us wonder how we can be thankful for our blessings and our abundance, when the rest of the world is warped with pain. If that's you, I'm right with you. In times like these, I return to these words from Ann Voskamp:
"I know there is poor and hideous suffering, and I've seen the hungry and the guns that go to war. I have lived pain, and my life can tell: I only deepen the wound of the world when I neglect to give thanks for early light dappled through leaves and the heavy perfume of wild roses in early July and the song of crickets on humid nights and the rivers that run and the stars that rise and the rain that falls and all the good things that a good God gives."
This may feel like the most miserable year yet. But thanksgiving is more than a meal. It's more than a place to park your turkey on Thursday afternoon. On your worst days? Thanksgiving is what will save us.
Looking harder is what will save us. 
And our careful looking will prove true the gospel, which tells us all the incredible truth about Looking Harder —
Our Only Hope came to this world so impossibly small, so humble, that you had to look hard to find him.
But there he was,
hope born in a barn,
hope wrapped in swaddling clothes,
hope come down,
hope for the broken world, …
hope for us all.
And to him, our all in all, we offer our deepest thanks.
#TellHisStory
Hey Tell His Story crew! It is a joy to gather here every week with you. The linkup goes live each Tuesday at 4 p.m. (CT). If you would use the badge on your blog, found here, that would be great! And if you would visit at least one other blogger in the link-up and encourage them with a comment, that would be beautiful! Be sure to check the sidebar later. I'll be featuring one of you over there! Our featured writer this week is Alyssa Howard. She beautifully shares, "When we live in light of eternity, every decision we make is affected by it. It changes the way we think and behave, and our changed lives are evident to those around us." Find Alyssa here. To be considered as our featured writer, be sure to use our badge or a link to my blog from your post. 🙂 xo Jennifer