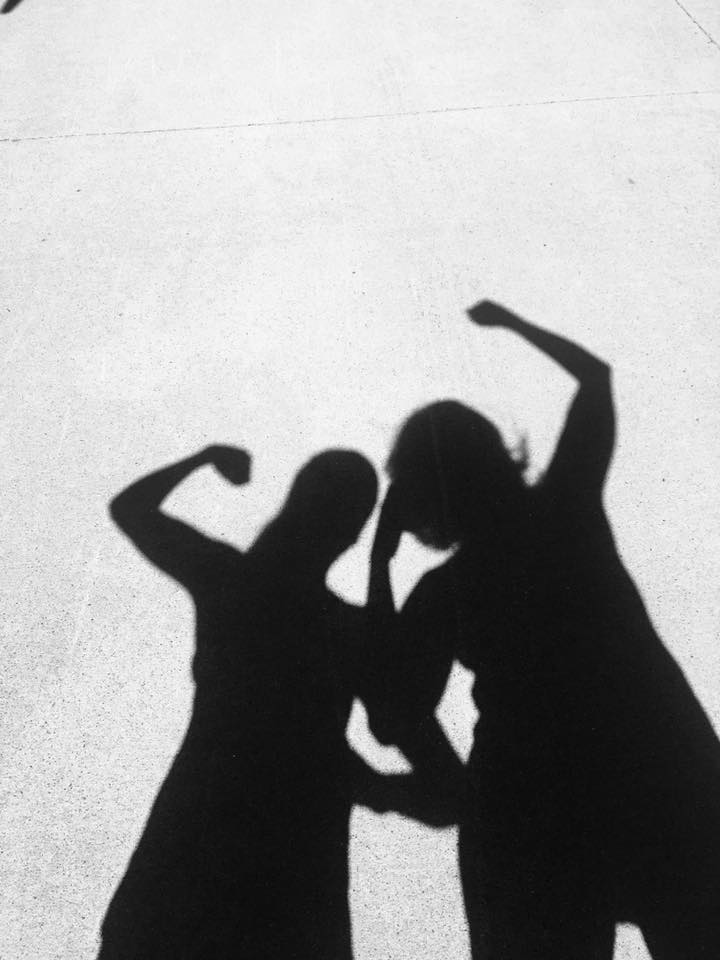 How to Start a Chain Reaction of Good Habits
I have an on-again, off-again relationship with exercise. Mostly, I exercise to support my taco habit. And when I do exercise, I expect the results to be instant and spectacular.
So naturally, I have a lot of unrealistic expectations regarding exercise.
Last winter, I suspended my exercise program almost entirely after my boot-camp class stopped meeting at my preferred time. I could have gone to the class offered at o-dark-thirty, but I have this uncanny ability to convince myself when the alarm goes off that whatever I aimed to do the night before is just not that important anymore.
Short story is this: It is hard for me to pick up a good habit. And it is especially hard for me to restart a habit that I've dropped, because of feelings of past failure. I know I'm not alone.
By now, most of us have dropped our New Year's resolutions. A lot of us have started programs to read the Bible in a year but we abandoned the plan somewhere around Leviticus. I'll frequently commit to drinking more water but return to my old coffee habits.
Tell me I'm not the only one.
But then, late last month, my friend Melinda issued a challenge to a bunch of people in our corner of the world. The challenge: Everybody runs one mile a day, every day, for the month of June. It's called "One Mile at a Time." We post selfies and record our miles each day in a Facebook group.
So, every morning for the past week, our younger daughter Anna and I run a mile along the country roads where we live. One mile. That's it. It takes about 10-12 minutes.
Suddenly, I am exercising again, along with dozens of others — some who were already committed to exercising daily, but many others who had let their exercise regimen slide over the winter.
I probably wouldn't have signed up for the challenge if it involved a big goal, like training for a half marathon. But one mile a day? That, I could handle. A lot of others agreed. And in fact, one mile has turned into 2, 3, or more miles for many of the participants. Melinda's challenge has started a chain reaction of good, daily habits. (It's called the Domino Effect!)
As I was running this morning, it occurred to me why One Mile at a Time works. And it occurred to me that we can apply the same principle to almost anything we want to accomplish in life.
Think Small
One of the reasons One Mile at a Time works is that Melinda presented us with a manageable but productive goal. Before I even began the program, I could visualize myself being able to handle one mile a day. Before I took my first step, I was already envisioning success. And even on the days when the hills seem especially steep, or the heat especially stifling, I know that I don't really have that far to go.
Thinking small is the secret to accomplishing big things. Maybe you've got a book to write, a work project to complete, a Bible to read in a year, or a house to de-clutter.
Harvard researcher Teresa Amabile found that small, daily progress is a powerful motivator to completing meaningful work.
Let's say you have a book or paper to write. Stop thinking about the 55,000 word goal and focus on writing 500 words today. At that rate, in 30 days, you'll have 15,000 words in the bank.
Or consider your home. It's overwhelming to think about decluttering every room and closet in a home. So today, simply start with the pantry or the laundry room.
Small goals will help you achieve big ones.
Find Accountability Partners
Everyone needs a friend like Melinda. If we pledged to take the running challenge, but miss several days in a row, she doesn't let it slide. She knows we all need accountability partners.
The same principle applies to our lives as a whole. For instance, as a writer, I have a team of accountability partners around me. My agent regularly checks my progress on books. At my request, my husband — and even our daughters — have gotten into the habit of asking me about word count.
Enjoy the Journey
When I'm running, I listen to my favorite upbeat songs. (Find my happy playlist here).
And when we're done with our mile, Anna and I come up with a fun selfie to share with our Facebook group. On Saturday, we rewarded ourselves with a special breakfast after our run. We are enjoying the journey, and even if we're not having fun in the middle of it, we always take a few moments to reflect on what we've accomplished. And that always makes us happy. (If you've read my latest book, you know that's a form of "residual happiness.")
What can you do to create a fun, more lively environment as you complete your goals and form new habits? Consider listening to podcasts while you clean the house. Crank up the music while you're mowing the lawn. Reward yourself with something cheesy or chocolatey after completing a difficult task.
Some days are harder than others, but after every run, Anna and I high-five each other, take a selfie, and congratulate each other on another run in the books.
We feel fierce, like two warriors creating a fun new habit, one mile at a time. 
YOUR TURN:
What do you want to accomplish?
Fill in the blanks:
The habit I most want/need to develop is ________________.
One small step I could begin to take today is __________________.
I commit to following through for the next ___________ days.
(Consider starting up your own Facebook group to help you — and your friends — launch your own good habit.)
#TellHisStory
Hey Tell His Story crew! It is a joy to gather here every week with you. The linkup goes live each Tuesday at 4 p.m. (CT). If you would use the badge on your blog, found here, that would be great! And if you would visit at least one other blogger in the link-up and encourage them with a comment, that would be beautiful! Be sure to check the sidebar later. I'll be featuring one of you over there!
Our featured writer this week is Anita Ojeda. If you're going through a difficult season or walking a hard road, I encourage you to read this post! Find Anita here.
To be considered as our featured writer, be sure to use our badge or a link to my blog from your post. xo Jennifer