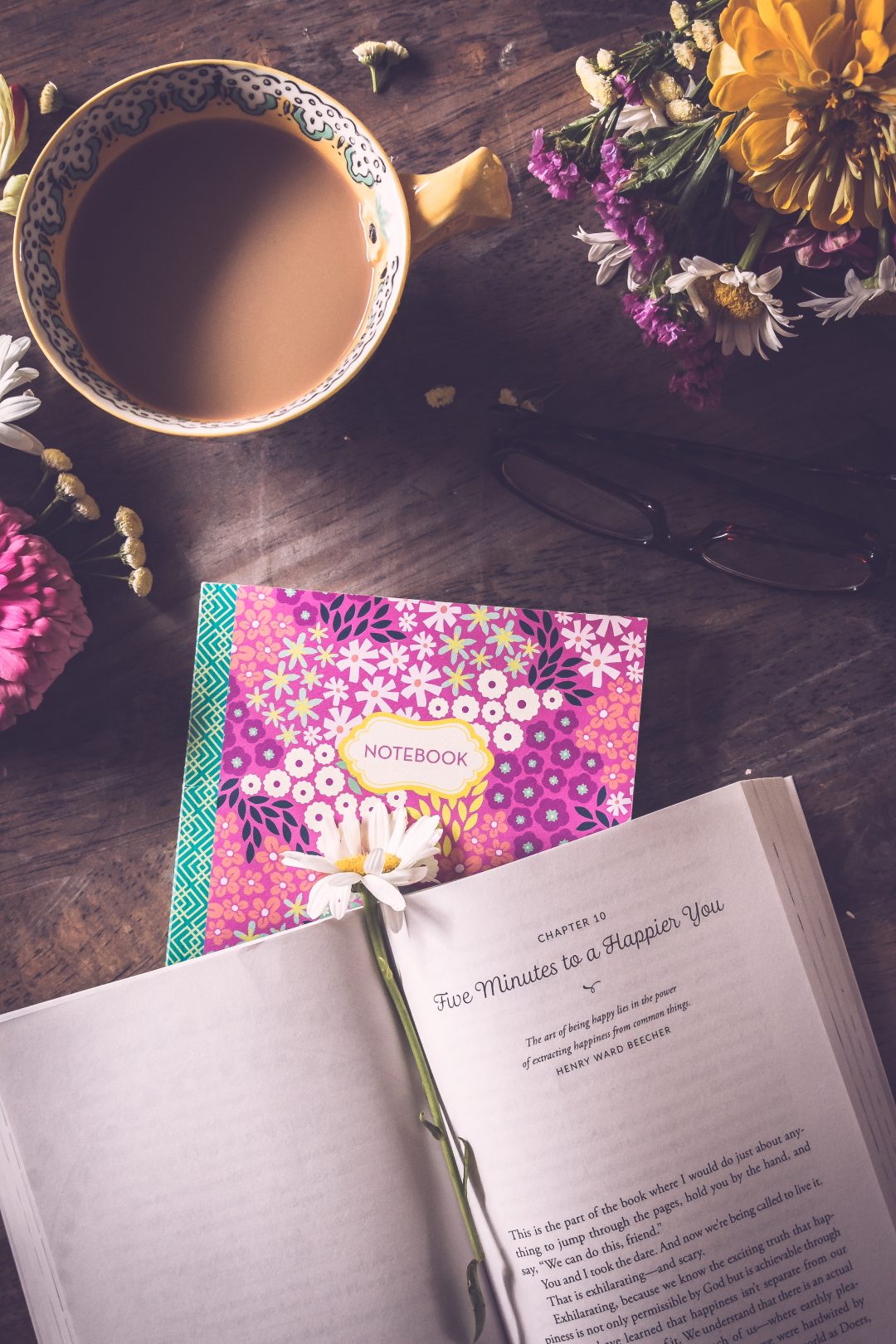 How Social Media Can Make You Happy <---- You Read that Right!
What if happiness really is in the little things?
The folded laundry, the perfect cup of tea, the moments where you linger longer at the table. What if happiness is even in … wait for it … your favorite form of social media?
Becky Keife — a beautiful friend, writer and Editorial Coordinator at (in)courage — has stopped by today to tell us how she cultivates, creates and finds happiness in what might seem like an unexpected place: Instagram.
We'd both love to connect with you on Instagram! Becky is on Instagram @beckykeife. I'm on Instagram @dukeslee.
Welcome, Becky!
Do That Happy Thing – When Surface Pleasures Produce Meaningful Treasures
By Becky Keife
I heard the familiar br-rring of my Voxer app letting me know a new message had arrived. (If you don't know about Voxer, think instant voice messaging ala adult walkie-talkies.) I pressed the play button and heard the voice of a new friend. I had known Crystal online, but over the summer we had a chance to connect in real life while she was visiting the sunny California coast of my home state.
As I listened to Crystal chat about lost library books and social quirks of an introvert, I smirked with been-there knowing. At the end of her short message she added that she loves following me on Instagram. Our mutual friend (the lovely Jennifer Dukes Lee) had suggested to Crystal that she check out my account of tiny squares.
"Your feed is my new favorite!" Crystal said. "So much beauty and you have the best captions."
The compliment was short and sweet but it transformed my small grin into a face-stretching smile.
Days later I was still thinking about Crystal's words. I felt an internal glow every time I remembered her Instagram affirmation. To be honest, my mental replay of Crystal's kind remark started to make me feel a little self-conscious.
Why am I so hung up on her message? Why is a little positive feedback provoking such a big reaction? Am I that shallow? That needy for approval?
I questioned my motives and was near-certain some kind of character flaw must be at the root of my disproportionate happiness.
Then it hit me: happiness.
I kept going back to Crystal's message in my mind because it made me happy. But it wasn't so much the compliment from a new friend that triggered the streaming joy—nice as it was—it was reflecting on the thing I was being complimented for: capturing beauty through photography and words, and then sharing it with others.
It was being seen in what makes me come alive that ignited such a happy response.
Suddenly, everything I had been learning through Jennifer's Happiness Dare came into focus. You see, this sweet comment hit on what Jennifer calls my happiness sweet spot—living out of my God-designed wiring.
You Have a Happiness Style
If you've taken The Happiness Style Assessment, you know that Jennifer describes five main styles of happiness: Doer, Relater, Experiencer, Giver, and Thinker. (If you haven't completed the five-minute assessment, click here! You will love this insight into your own happiness wiring!)
Everyone has a primary happiness style, with usually one or two strong secondary styles. I am a Doer, which means when productivity and purpose collide, I'm a happy, happy camper. But there is a greater level of happiness possible beyond our primary style; supreme happiness is available when all five styles of happiness work together.
This is what happens for me with Instagram. All five styles are activated.
The Experiencer
The Experiencer in me relishes finding beauty and paying attention. Whether I'm hiking with my family or sneaking away from dinner prep to watch the setting sun blaze through black-silhouetted trees, I'm happy soaking in the moment.
Click,
I capture the experience.
The Thinker
The Thinker side of me loves to ponder the deeper meaning evoked by the photo I took, or turn pretty words over in my mind to describe the beauty I beheld.
The Doer
My Doer kicks into happy gear as I crop, filter, compose, and complete the task of posting to Instagram.
Check!
The Giver
The Giver part of me sparks alive through the small act of serving others with the gift of words—tiny doses of hope, encouragement, or truth offered up in pixels as people scroll.
The Relater
My Relater spurs on the happiness as I connect with friends new and old, sharing
me-too
stories and
you're not alone
affirmations.
Five happiness styles working together.
Jennifer writes in The Happiness Dare: "Think of what it would mean for each of us if we learned where we are happiest of all. Think if we could discover our own styles of happiness and then multiply what brings us joy. Think how it could change our moments, our days, our homes, our workplaces. Our lives."
Probably like many of you, over the years I have evaluated the time and attention I give to social media. I want to invest in things that have lasting value. Posting pics to Instagram initially doesn't seem to foot that bill. It won't feed the hungry or resolve political problems. There is no spiritual discipline of "Instagramming," nor does it earn my family an income.
So why should I give myself to such a pursuit? Could, because it makes me happy, be reason enough?
The Happiness Dare has led me to answer, Yes!
"We have to put happiness into practice, because the enemy is working against us. The enemy knows our happiness can draw us closer to God, make us more generous, deepen our relationships with others, and advance the cause of the gospel."
In this way, what we do is less important than who it helps us to become.
Snapping photos and writing captions isn't any more and less spiritual than other ways people fill the cracks of their day. But for me, this small thing taps into the big of happiness, therefore, by God's grace, making me a brighter light for the Happy Hope we have in Christ.
Jennifer goes on to explain, "This is central to the Happiness Dare: Invest five minutes in seeking the kind of pleasure that brings happiness to your heart and brings glory to our God."
What began several months ago as a quick compliment via Voxer has evolved into meaningful affirmation that I am meant to celebrate my happiness sweet spots.
Your Turn
Writing, photography, or social media might not be your thing. But there is something (lots of things!) for each one of us that makes our hearts sing. What is it for you?
Embrace that happy song that overflows when you're living out of your unique wiring, and believe that it is a sweet call to others to come, meet the Source, and be changed.
Take the Happiness Style Assessment to find out what truly makes you happy.
(in)courage
and loves being back in the classroom as a graduate student. She and her husband live in Southern California and enjoy hiking sunny trails with their crazy boy crew. Connect with Becky on Instagram @beckykeife or on her blog, 
www.beckykeife.com
.