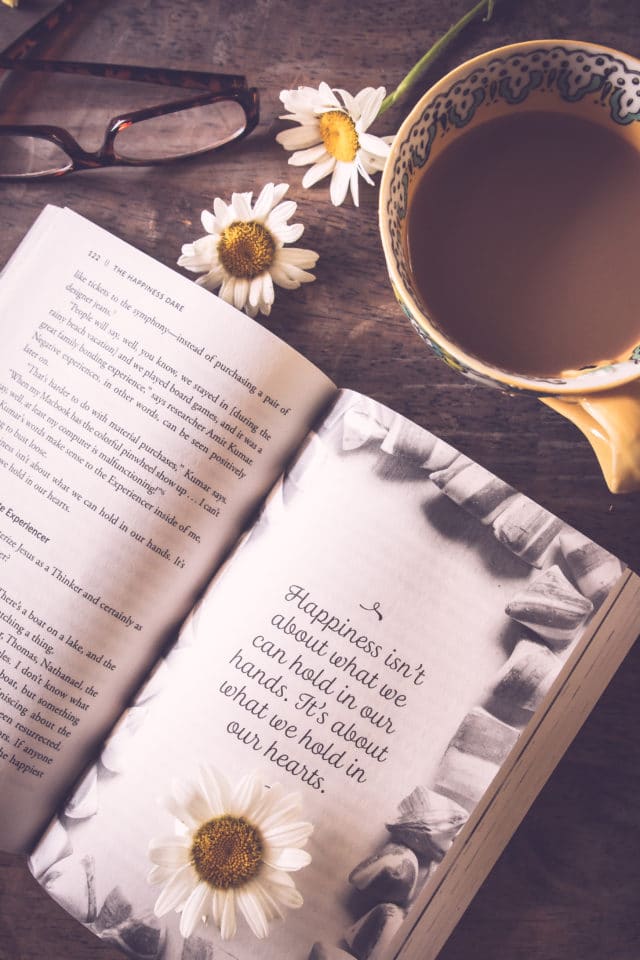 How to Put Up Your Dukes When Happiness is Hard to Find
When I was a little girl, I loved the phrase "put up your dukes." I suppose that's because I was a scrawny little Dukes girl, and it astounded me that such a powerful phrase could include my last name. I viewed myself as small, weak, incapable at times, unsure of myself in times of trial. The phrase felt empowering, and when other kids called me by my last name — "Dukes" — I felt strong enough to hurl a bowling ball over the barn.
There are several theories about how the phrase "put up your dukes" came into use.
My favorite theory suggests that "put up your dukes" referred to a king summoning his dukes, knights, and soldiers into battle against an enemy. As a follower of King Jesus, I love that image.
In times like these, when the world seems so harsh, unforgiving and unhappy, I need that image. I need to know there's a real King who is still on His throne.
And since there's a real King …. maybe, we are all the dukes. We have a King calling us into battle against a real enemy. The King is "putting up His dukes," and that means He's putting up us. We are the dukes, no matter how weak and incapable we feel today.
He is summoning us. And when we're ready to heed His call, we can practice the Principle of Putting Up Your Dukes.
The Principle of Putting Up Your Dukes became a powerful principle for me when I took my dare toward more happiness. I learned from people who had faced tremendous hardship in their lives that they had fought for happiness — and wielded it like a weapon. What I discovered is that some of the happiest people I knew had gone through some of the greatest trials, but they followed their King onto the battlefield and refused to give in. They didn't want to give up on joy, happiness or peace. They didn't want to sleepwalk through their life.
They learned this important truth:
Sometimes happiness is a choice — a hard choice, but a choice nevertheless. And when you choose happiness, you are not giving into the pain of this world; you are refusing to give in to it.
No matter what we're facing, we get to choose how we'll fight. We are the dukes. YOU ARE A DUKES GIRL! (Or Dukes boy — shout-out to the guys who are reading!)
Here is the surprising secret to happiness that we all need to know: The way to happiness is happiness itself. The way to find happiness is to fight for it.
Maybe you're not ready to fight yet. That's okay. Go easy on yourself. Maybe you're like my friend Beth, a woman who has endured great pain in her life the last three years. Sometimes, she told me, fighting for happiness sounds like a lot of work: "My first thought is that happiness is a three-syllable word, and some days that just feels like too much. It's hard to live, and it's too big of a word to say."
Some days you're not ready for a three-syllable word. Some days you're not ready for a fight. Be still. Breathe. Remember: It's okay to not be okay.
But there will come a day when you know that the fight is what will save you. The fight is in you because Jesus is in you. Christ in you, the hope of glory. The hope of everything.
– Love from a Dukes Girl
Edited Excerpt from The Happiness Dare.