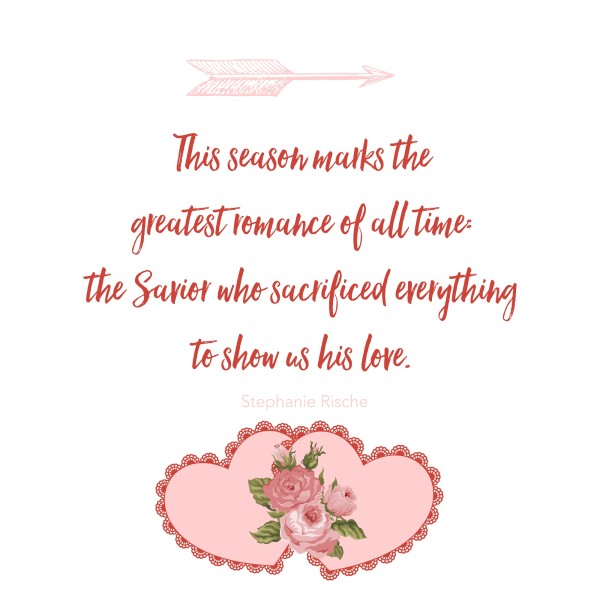 On Love and War and 70 Years (& a book giveaway)
My friend Stephanie Rische wrote a hilarious book about the funny and bizarre blind dates she ended up on. But her book is more than a book about dating. It's a book about God's love. It's called I Was Blind (Dating,) but Now I See. It's a great read, and we're featuring her here today, right in time for Valentine's Day. How perfect! She has a wonderful love story for us.
Welcome, Stephanie.
On Love and War and 70 Years
By Stephanie Rische
The year was 1946. The Nuremburg war trials had begun. Wartime price controls were being lifted in the United States. And America's boys were slowly trickling back from the war . . . including the tall, dark-haired Lieutenant Voiland, having defied the odds and survived countless bombing missions on the European front.
His fiancée, Cay, had been waiting and praying anxiously, day after day, month after month, year after year, longing for her sweetheart to come home. She'd been planning their wedding while he was gone—the ultimate act of hope in the midst of a war in which half a million men never returned. With her trademark spunk, she refused to let the scarcity of silk prevent her from having a wedding dress, so she arranged to have a dress made from the unlikeliest of sources: a used parachute that she'd asked her fiancé to mail home.
For most of my life, I assumed Grandma and Grandpa's February wedding date had been scheduled around Valentine's Day. Whenever we gathered to celebrate as an extended family, we marked the occasion with red decorations and a heart-shaped cake, and I never heard anything to indicate otherwise.
It was only recently that I discovered their wedding date was determined not by Valentine's Day but by Ash Wednesday.
"Ash Wednesday?" I asked Grandma. The dots weren't connecting for me.
"Things were stricter back then," Grandma said. "You couldn't get married during Lent."
Of course—Lent. The church took seriously this 40-day period of sacrifice, fasting, and repentance, and it was not the time for weddings and feasts.
Grandma winked at me. "I'd been waiting long enough," she said. "I wasn't about to wait until after Easter!"
And so, on a Tuesday morning, just a day before Ash Wednesday, they squeezed in a simple ceremony at the campus chapel. I've always been enchanted by the lone black-and-white photograph of Grandma and Grandpa on their wedding day: Grandma looking beautiful and big eyed in that one-of-a-kind gown, and Grandpa, serious and handsome as ever in his classic suit.
This year Valentine's Day and Ash Wednesday fall only four days apart from each other, just a week before my grandparents' 70th anniversary. For the first time I was struck by the tender intersection of these occasions: Valentine's Day. A much-anticipated wedding. Ash Wednesday. Lent. An anniversary marking seven decades of marriage. And it got me to wondering: maybe Ash Wednesday is the perfect backdrop for a wedding after all. Valentine's Day offers fine sentiments, of course—an appropriate reminder for us to express our love each year. But real love may be more aptly captured by a day marked by sacrifice and surrender and the choice to lay down one's life.
Grandma and Grandpa know this well. The war showed them the cost of love from the very beginning: the agonizing separation—both by an ocean and by endless days, when the only threads connecting them were their love and a string of handwritten letters. And just because the war ended, that didn't mean the sacrifices did. With the ratio of one income to twelve children, they sometimes had more month than they had money.
And now, as my grandparents are in their golden years, they are dealing with the sacrifices of caring for each other's needs as their bodies and minds aren't quite what they used to be.
But if you asked them about the cost of love, they'd likely look at you with a bewildered shrug. That's just what love does. It's the very nature of love to give, to sacrifice, to lay down one's life for one's beloved.
And that is, after all, what we celebrate during Lent. This season marks the greatest romance of all time: the Savior who sacrificed everything to show us his love. The one who fought courageous battles on our behalf. The one who laid down his life for the ones he loves.
Love and Lent. Perhaps they're more connected than I realized.
So happy 70th anniversary, Grandma and Grandpa.
And happy VaLENTine's season, everyone.
I Was Blind (Dating), but Now I See,
a memoir that chronicles some of the more mortifying moments of her life, but ultimately the ways God revealed his love and grace in the most unexpected ways.