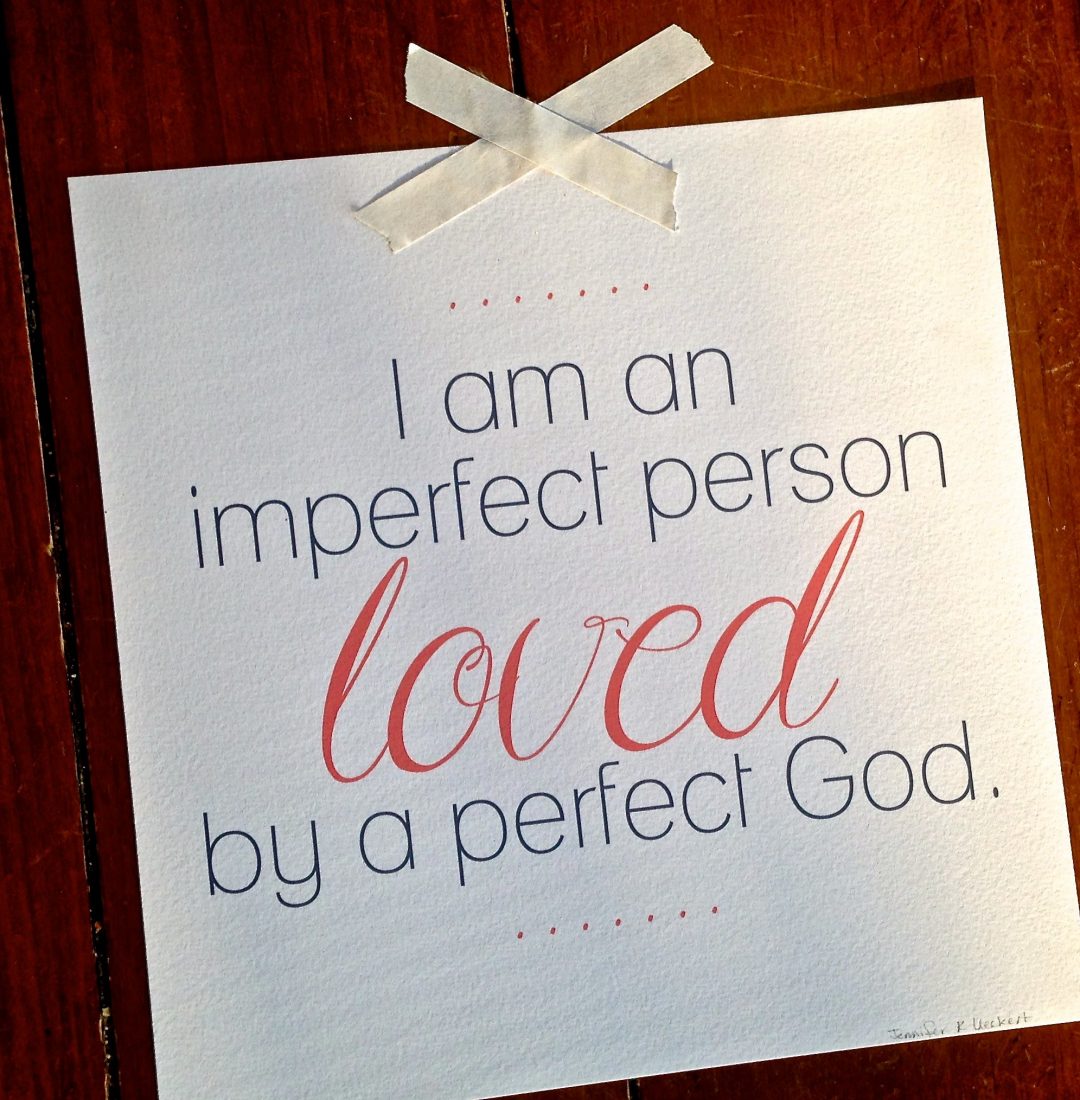 if you're feeling a little messy & imperfect as the week begins
It's the start of a new week, and if it's anything like last week, this one will have its own brand of messy.
I am so grateful that I am not defined by the piles of laundry, the dust on the coffee table, the ring in the bathtub, the expired sour cream in the refrigerator, or the dumb things I will surely say.
Nope — I am not defined by my messes, thanks be to God. But I am also not defined by my successes.
Even if I meet every deadline, exceed someone's expectations, hit the target, and cross everything off the list.
I am not the sum of my ambition, nor the accumulation of my mistakes.
I am simply this — me. Child of God. Daughter of the King. Person, indwelt by the Spirit of Christ.
Amazing, isn't it? We are all flawed, but fiercely loved. Messy, but miraculously made. A little quirky, but eternally cared for.
Sit in that truth for a minute, as the week begins. Let God's love for one-of-a-kind YOU wash over your beautiful spirit today.
Yeah, you are an imperfect person. But you are LOVED by a perfect God.
This beautiful print pictured here is the work of my friend Jennifer at Studio JRU. I have it hanging in my kitchen, because I'll need to remember these words this week! I am helping Jennifer celebrate her new online shop at www.studiojru.com. Jennifer is offering all of you a 20% discount on any of her prints! Just use the code "newshop!" at the checkout.