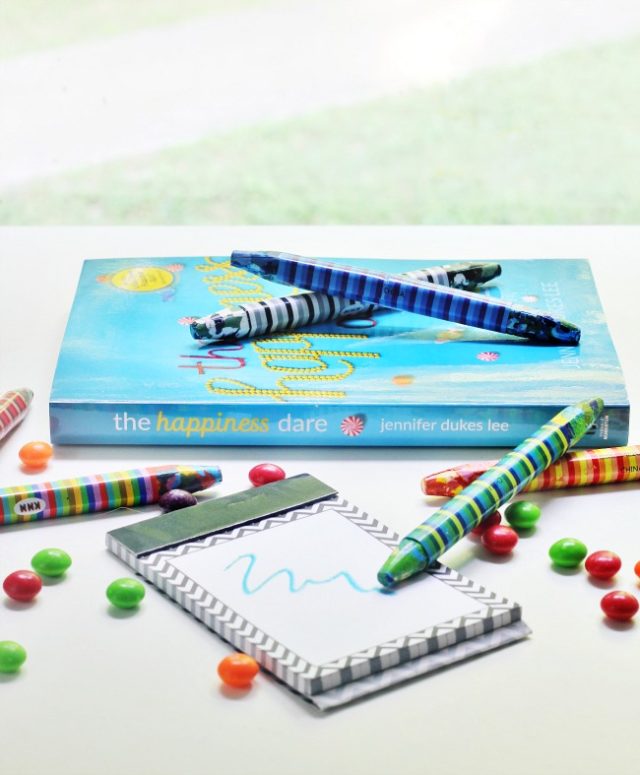 A Happier Week Begins with This One Word
One of the best ways to hold onto your happiness is simply by saying, "Thanks."
Sadly, I don't always.
Instead, I get tripped up by one of the major obstacles standing in the way of happiness: The belief that we would be happy "if only . . . ."
"If only we could have peace in this conflicted world, then I'd be happy."
"If only winter wasn't so cold."
"If only summer wasn't so hot."
When the kids are toddlers, we say, "If only the kids were older."
And when they turn into teenagers with raging hormones, we hear ourselves saying, "If only they were little again."
I got cured of my own propensity for "if only" during a recent trip to Haiti. Our family has taken several trips there, often staying at an orphanage across the bay from Port-au-Prince. I am always amazed by the children, who demonstrate a sort of gratitude-based happiness that would floor you.
Every night, after dinner, the children lead their friends in prayer. They face the four walls of the orphanage and shout, "Le san de Jezi!" They are praying the words "The blood of Jesus" to the north, south, east, and west. Afterward, they break out in songs of praise.
Maybe somewhere deep inside of them, they are thinking what any of us would naturally think in their circumstances. They might have their own "if onlys":
I would be happier, if only I had parents.

If only I lived in a safer country.

If only people outside these walls weren't dying.

But instead of ending their days with if-onlys, they end their days with praise. Their gratitude is contagious.
After witnessing this moving display of gratitude on a recent visit, we watched the following morning as a girl named Nadege instructed her toddler friends to sit down on the bench, just like she'd seen the older kids do the night before. Then Nadege stood up in front of them like a tiny preacher. She tossed back her head, lifting her face to the sky, and stretched out both arms to heaven, shouting, "Alleluia!"
And you know what? Nadege's gratitude was contagious.
Because this is what happened next: The children did exactly what Nadege did. When Nadege danced in a circle, the children danced in circles. When she shouted alleluia, they did the same.
And you know what else? The toddlers' gratitude was contagious too.
One morning, just after the roosters began to crow, I sat on the deck, watching the sun rise over the bay. In the room below, I heard tiny voices in a growing chorus. The littlest children of the orphanage had begun to wake up, and they wanted someone to come and get them out of their cribs.
But they didn't say, "Mama, come get me!"
At first I couldn't make out what they were saying, but when I opened the door, I heard it clear as day. They were shouting this one word, again and again: "Alleluia! Alleluia!"
Here were all these little humans gripping the edges of their cribs, shouting thanks.
Maybe this is what we could all do every day. It's at least a good place to start, to live our lives in this repeat cycle of waking up with an alleluia. All day long, we could sing it—with Nadege and the babies—our continual thanksgiving to the heavens. And then, as night falls, we could face north, south, east, and west and pray the blood of Jesus over it all.
Maybe you've met happy people like that. Maybe you've met them in Haiti or along the red-dirt roads of Uganda.
But maybe you've never had to cross an ocean. Maybe you see the happiest people right where you are—in the Deep South, or on the snow-covered plains of North Dakota, or in the soft chairs of your living room. I hope you see them in your carpool lane, on your cul-de-sac. I hope you see them in your own mirror.
Let's be those people, the ones who make other people talk because they hear us shouting alleluia.
Excerpt taken from The Happiness Dare copyright © 2016 by Jennifer Dukes Lee. Used by permission of Tyndale House Publishers, Inc. All rights reserved.
Photo by Kari Anne at Thistlewood Farm,
who writes this about The Happiness Dare: 
"And somewhere in the middle of trying not to buy into the negative …
I picked up the book. I couldn't put it down.
This wasn't an intimidating book written by a super happy person with all the answers.
It didn't make me feel like I should be happier
or that I wasn't happy enough
or that I needed to wake up every morning
looking for happiness in my fuzzy slippers.
Instead?
She was honest and authentic and real and relatable
and she talked about how we are all on our own happiness journey."
#TellHisStory
Hey Tell His Story crew! It is a joy to gather here every week with you. The linkup goes live each Tuesday at 4 p.m. (CT). If you would use the badge on your blog, found here, that would be great! And if you would visit at least one other blogger in the link-up and encourage them with a comment, that would be beautiful! Be sure to check the sidebar later. I'll be featuring one of you over there!
Our featured writer this week is Tiffany Parry. If you need friendship-related encouragement, I'd love to invite you to read her words. Friendship is worth fighting for, but it's not always easy, is it? Find Tiffany here.
To be considered as our featured writer, be sure to use our badge or a link to my blog from your post. xo Jennifer
post contains affiliate link