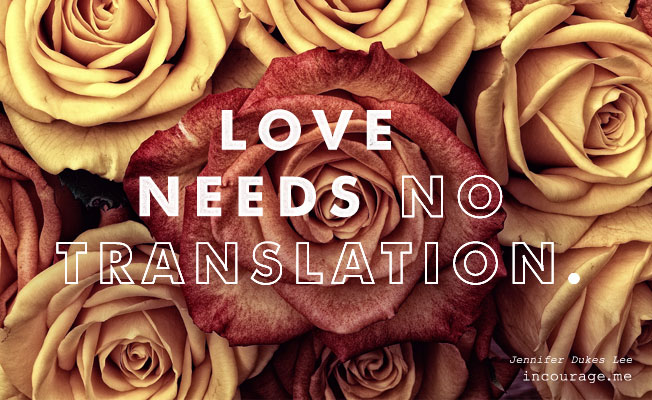 Five Ways to Love Without Words
Her name is Ceres. She was our exchange student in 1979.
When her year was up, she returned to Brazil. I was left with a broken heart, two stuffed animals, a Snoopy journal, and a hope that I would someday see her again.
Last Wednesday night, part of my heart walked in through the door of my home — 36 years later.
Ceres came back.
Today, I am writing for incourage about how a sister relationship grew between a first grader from Iowa and a teenager from Brazil. Language was a huge barrier, but we learned early on that "love needs no translation."
Maybe those are helpful words for you today if you're trying to navigate a tough relationship.
Some of you have a moody teenager who can't hear you anymore when you say "I love you."
Some of you are in a marriage where you've literally lost that loving feeling.
Some of you don't know how to show love to the prickly, hard-to-love people in your life.
Or maybe someone has moved into your community recently who doesn't know the language of your land, but — like all of us — needs to know they're loved.
Here's what I am re-learning this week about love that needs no translation. Click here for the rest of this story, over at (in)courage. I pray it encourages you if you're struggling in a relationship where love is getting lost in translation.