14
Wednesday 22nd January 2014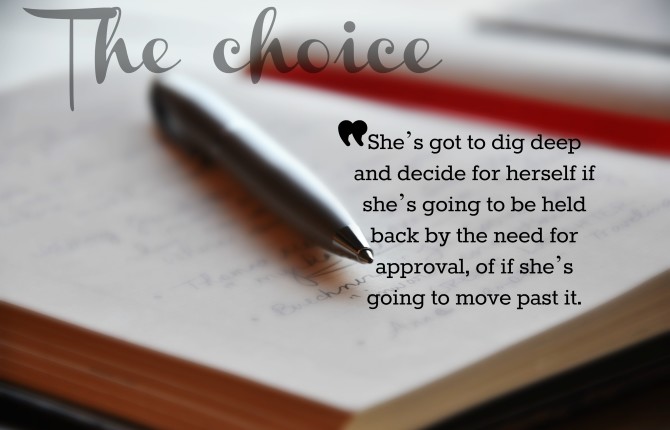 So. You've let your own approval rating get the best of you, have you? Yeah, I get that.  I know firsthand the dangers of scorecards and tally sheets. And I know how it can hold me back from doing good work in the world. But could we let it go? Could we lay down every... Read More
10
Friday 22nd November 2013
Life will preach you a lesson, if you let it. And I don't mean the kind of pulpit-pounding preachin' that makes you see the cracks and the holes in who you are. But the kind of heart-pounding preachin' that makes you see how the cracks are being filled. Present tense. This is what God is... Read More
11
Wednesday 20th November 2013
My father-in-law was diagnosed with leukemia in 2008, a few weeks before the first tulips popped their glossy mouths open, toward the spring sky. Our daughters were six and three at the time, and they immediately asked us if "Bop"—as they called him—was going to die. The prognosis wasn't good, ...
Read More
4
Tuesday 22nd October 2013
These days, I hear a lot about how the church is failing people. How it's too stodgy or irrelevant or happy-clappy or judgmental or legalistic or pick-your-favorite-adjective-and-insert-it-here. No doubt, the church has been one or all of those things for many people down through the ages. But ...
Read More
3
Wednesday 18th September 2013
I loved you instantly, of course. It was the second time in my life that a delivery-room nurse had placed a wrinkled newborn girl in my arms. When my lips brushed across your cheek, I knew it would be a cinch to love you as much as I loved your big sister. But I knew I'd... Read More
9
Wednesday 21st August 2013
It's my fourth birthday, and Mom stands on the hem of my memory. I'm playing musical chairs with cherry-cheeked friends in the next room. And I think I see Mom on the edge, putting candles in a cake while standing barefoot in the kitchen. But it's all so fuzzy. Fast-forward to another ...
Read More
2
Tuesday 5th March 2013
I'm sharing my #TellHisStory over at The High Calling today. It's a story involves this good-looking farmer, and the crazy twists and turns that brought that law-school graduate and his newspaper reporter/wife back to the farm. Will you come on over by clicking here? I'd love ...
Read More
227
Friday 1st March 2013
This is a story about two women who helped me believe that God could fulfill His purposes for my life. And this is a story about the same two women helping you believe in God's purposes for your life.  My part in the story starts in 2010, when Ann reached an arm across the dinner table... ...
Read More
5
Wednesday 30th January 2013
She tells me she doesn't know how to go back—not after all that we've witnessed. And I tell her that going back might be impossible anyway. We can't un-see what we've seen. She's my 11-year-old daughter. And now, we sit in the silence, hundreds of miles from our comfortable life in Iowa, ...
Read More
0
Wednesday 19th December 2012
I have been happily checking off tiny boxes before we leave for Haiti next month: Schedule doctor visits. Pack suitcases. Distribute vaccine. But honestly, how does a parent adequately prepare two girls—ages 11 and 8—for an up-close encounter with abject poverty? Will you join me at The ...
Read More