20
Monday 23rd March 2015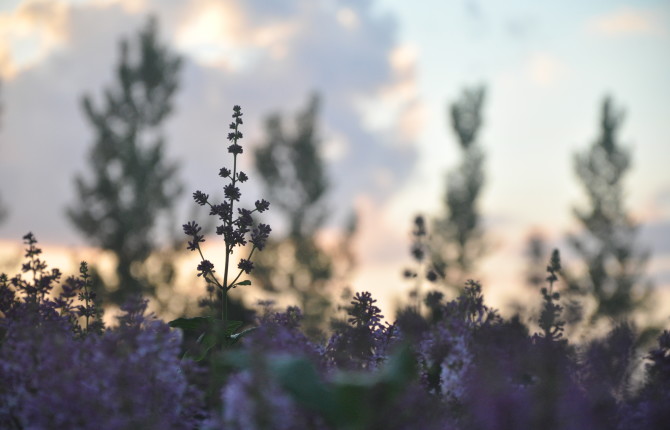 My father-in-law was diagnosed with leukemia in 2008, a few weeks before the first tulips popped their glossy mouths open, toward the spring sky. Our daughters were six and three at the time, and they immediately asked us if "Bop"—as they called him—was going to die. The prognosis wasn't good, ...
Read More
40
Wednesday 29th October 2014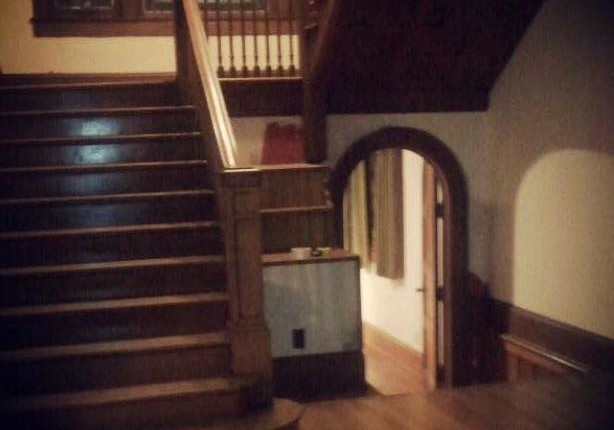 A Letter to My House (Written in 2011) Hey old friend, I've never been good at goodbye. But time has a way of forcing these things, and even as I tap the keys, the clock on your wall ticks a steady march toward the inevitable. The moving truck comes tomorrow. Right now, I find ...
Read More
47
Wednesday 15th October 2014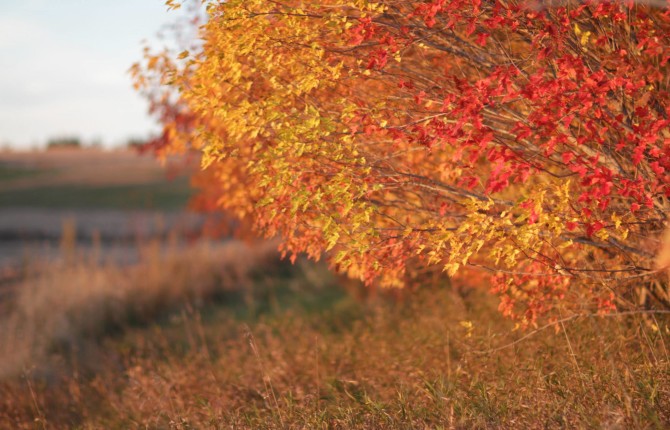 Outside my windows, the trees had begun their beautiful dying. I stared out blankly, eyes cloudy with grief, thinking about the phone call I'd just gotten. She was dying.  I didn't want to go say goodbye. But she was ready to go, surrendering to the season. She was a tree in autumn, ...
Read More
22
Friday 3rd October 2014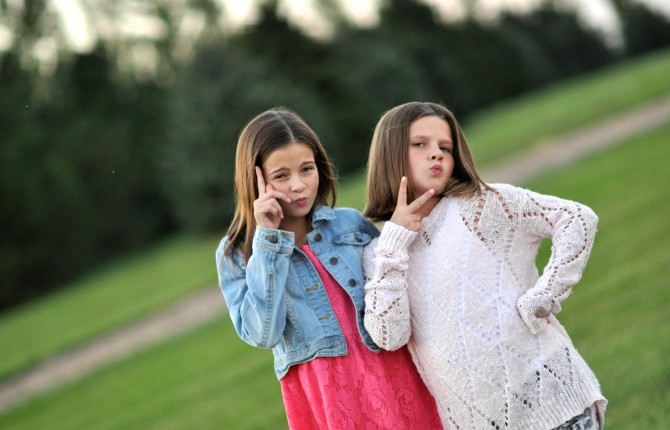 Dear Daughters, Well, hello there, kiddos. Won't be long until I probably can't call you "kiddo" that anymore. Sure, you'll always be OUR kids, but you won't be kids. Because there are women living underneath your skin — these little women, waiting. I ...
Read More
34
Monday 22nd September 2014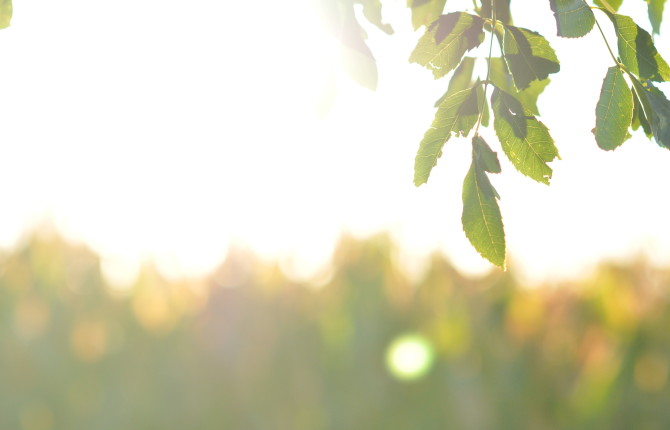 It's all changing. I stand at the window, on a Monday and see it from my window — how it's all changing. Summer's leaves have begun to blush toward fall. Our fields are a lion's mane yellow. This older face is looking back at me, in the window reflection. She is a ...
Read More
28
Tuesday 16th September 2014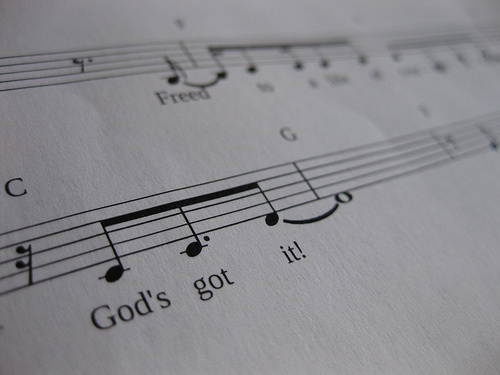 I am holding a butter knife in my left hand, thinking I could use it to slice through the expectancy hovering in this kitchen. My daughter, Lydia, drums her fingers on the breakfast bar, while her neglected oatmeal hardens on the edge of the bowl. "I've got it!" She pushes her glasses up ...
Read More
39
Friday 15th August 2014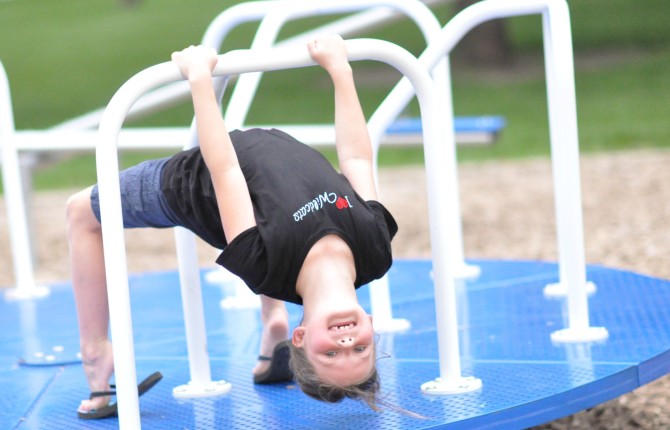 I can hear the sadness in your voice when you come to me, at the kitchen sink. You tell me about how another girl at day camp has teased you for "being shy." You tell me how she scrunched up her nose when she asked you this accusing question: "What's wrong with you?" I dry […]
Read More
16
Thursday 31st July 2014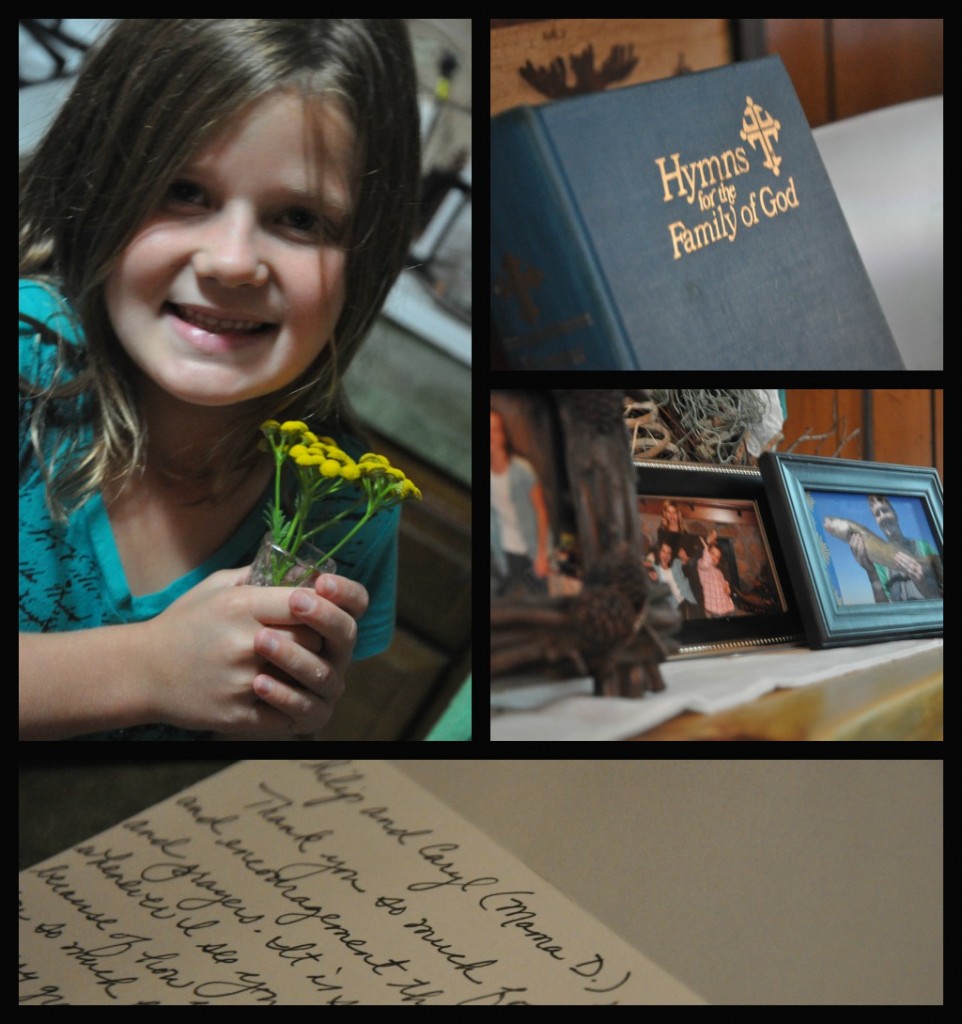 Dad was waiting for us on the back step when we pulled into the driveway, like his own father always did. We open the doors of the Acadia, swollen with fast-food sacks and flip-flops — all of it a grand accumulation that comes with six hours in the car. The girls skip toward their "Bop," […]
Read More
36
Tuesday 1st July 2014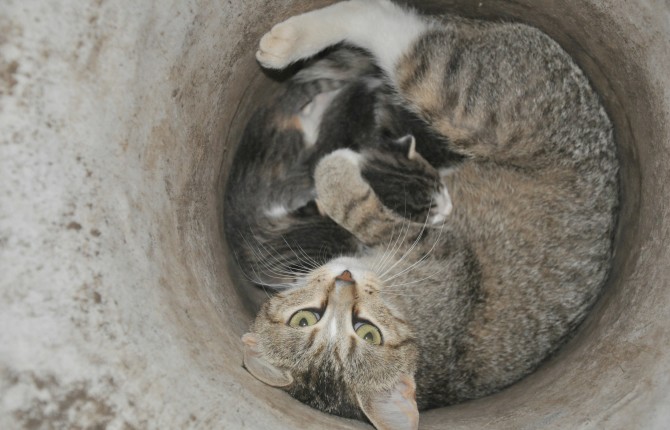 Anna bursts through the back door, breathless and wide-eyed. "Mom! Paige had her kittens, and we know it's true because she's not pregnant anymore, and because her belly is all skinny again. I felt it." She catches her breath and starts in again. "But we've looked all over, and we can't find ...
Read More
32
Monday 30th June 2014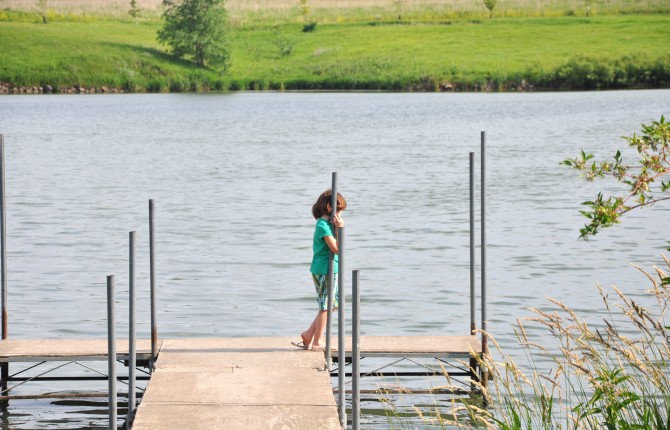 No doubt, there were fish in the lake. And the men went out searching for them. I watched them from the shore, pressing my hand against my eyebrows like a salute, to shield the sun. A loon cried its eerie cry. An eagle soared. The sun made that whole lake into one gigantic looking-glass of […]
Read More