28
Tuesday 16th September 2014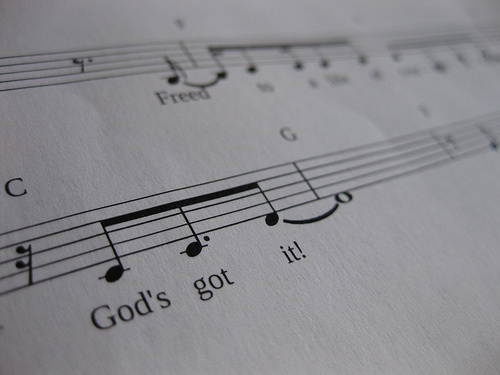 I am holding a butter knife in my left hand, thinking I could use it to slice through the expectancy hovering in this kitchen. My daughter, Lydia, drums her fingers on the breakfast bar, while her neglected oatmeal hardens on the edge of the bowl. "I've got it!" She pushes her glasses up ...
Read More
39
Friday 15th August 2014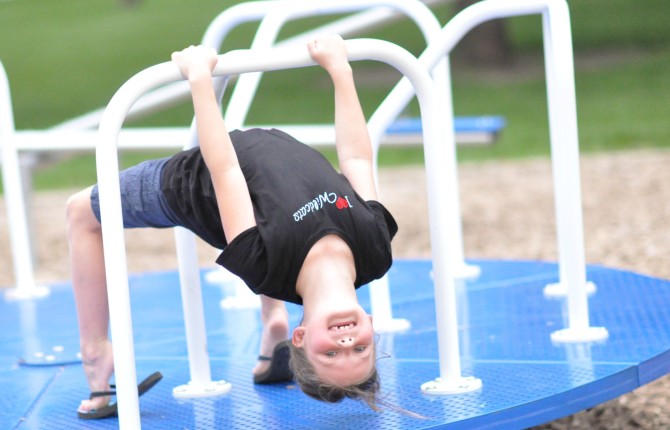 I can hear the sadness in your voice when you come to me, at the kitchen sink. You tell me about how another girl at day camp has teased you for "being shy." You tell me how she scrunched up her nose when she asked you this accusing question: "What's wrong with you?" I dry […]
Read More
16
Thursday 31st July 2014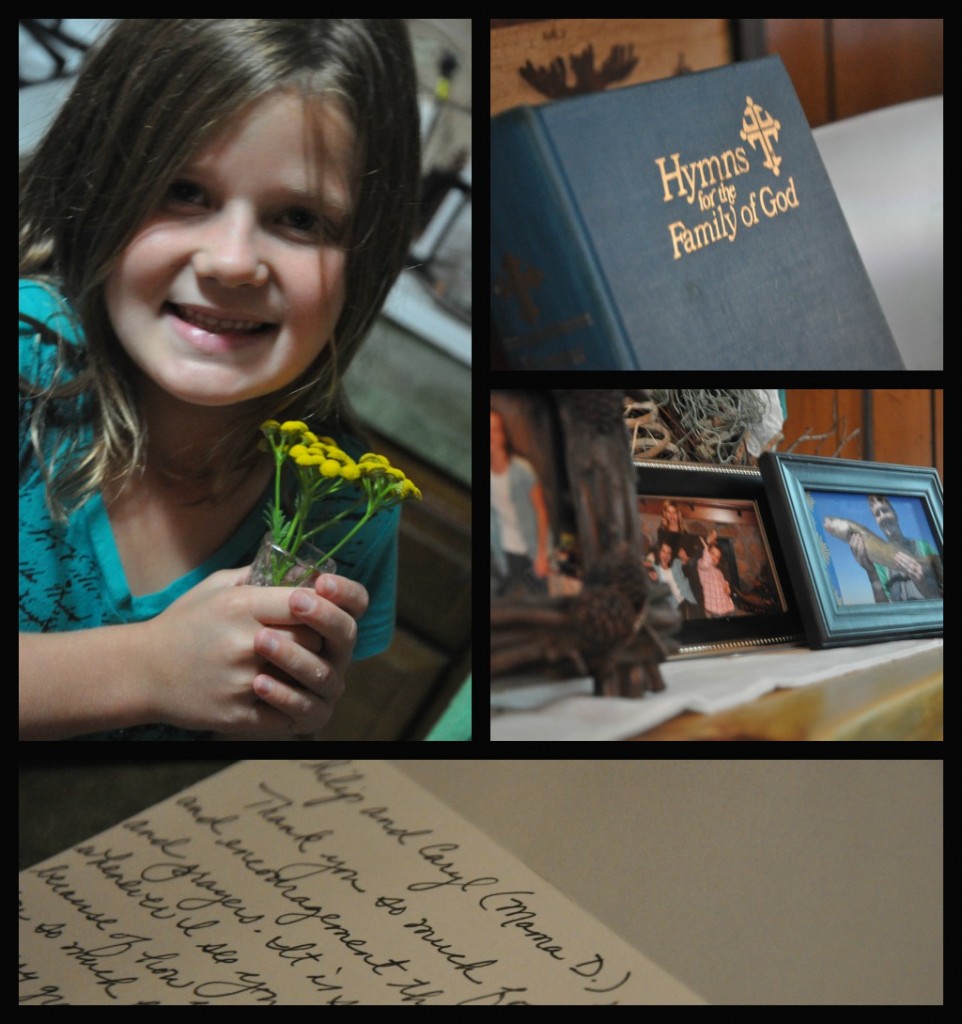 Dad was waiting for us on the back step when we pulled into the driveway, like his own father always did. We open the doors of the Acadia, swollen with fast-food sacks and flip-flops — all of it a grand accumulation that comes with six hours in the car. The girls skip toward their "Bop," […]
Read More
36
Tuesday 1st July 2014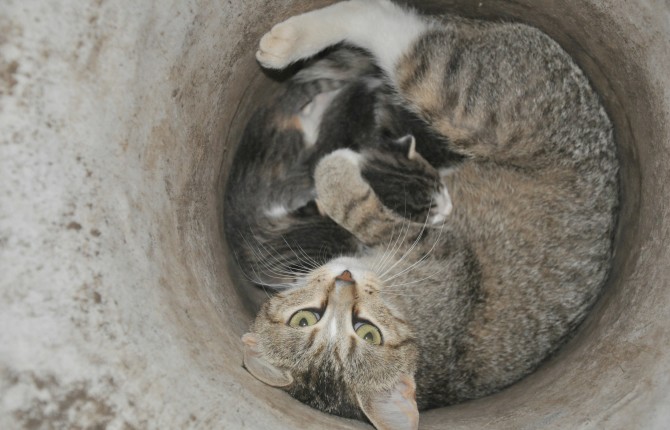 Anna bursts through the back door, breathless and wide-eyed. "Mom! Paige had her kittens, and we know it's true because she's not pregnant anymore, and because her belly is all skinny again. I felt it." She catches her breath and starts in again. "But we've looked all over, and we can't find ...
Read More
32
Monday 30th June 2014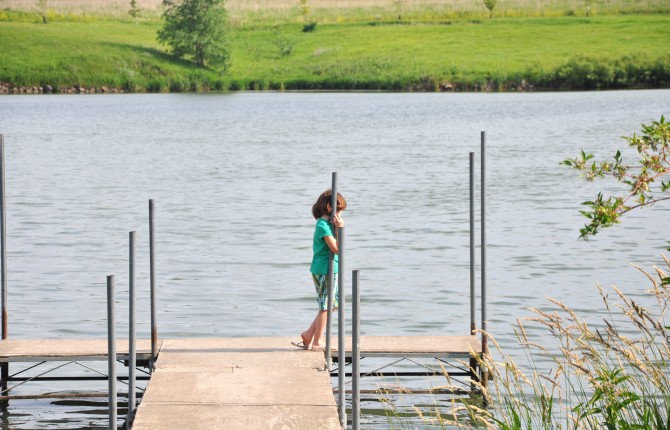 No doubt, there were fish in the lake. And the men went out searching for them. I watched them from the shore, pressing my hand against my eyebrows like a salute, to shield the sun. A loon cried its eerie cry. An eagle soared. The sun made that whole lake into one gigantic looking-glass of […]
Read More
54
Tuesday 17th June 2014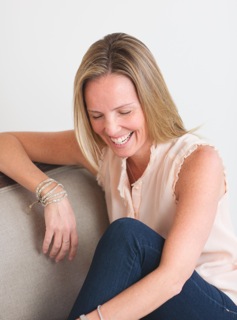 I met Jeannie Cunnion online earlier this year, when our debut books hit bookstores within weeks of each other. We clicked immediately, sharing a common passion for God's Word and His unrelenting grace. Jeannie wrote a beautiful book called Parenting the Wholehearted Child. In her book, ...
Read More
9
Sunday 15th June 2014
There are all kinds of fathers. The ones who help and the ones who hurt. The daddies and the "deadbeats." The ones who seem larger than life, and the ones whose absence yawned open under your life. No matter what kind of Father we have while we are here on earth, we all have one ...
Read More
51
Wednesday 11th June 2014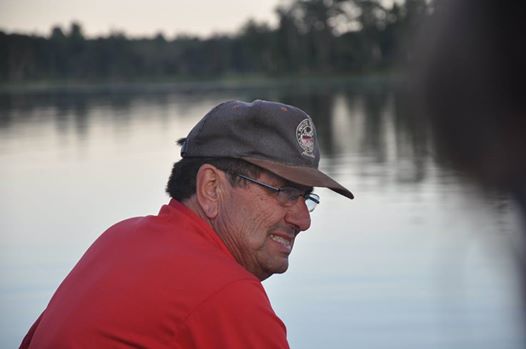 Dear Dad, I love that sound. It's your pickup-truck tires crunching the gravel on the driveway, right outside our garage door. I hear that glad sound in the spring, when craggy trees burst forth with buds, then again when those same trees blush with autumn. This is the sound of you returning, ...
Read More
12
Monday 5th May 2014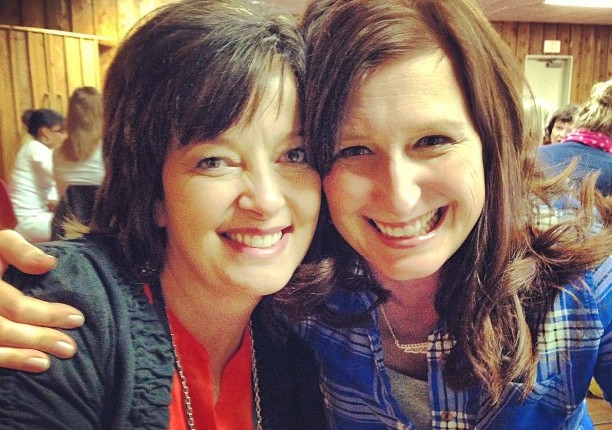 For many years, I was among the thousands of moms who plopped herself onto the cyber-couch at Lisa-Jo Baker's blog — all of us looking for some light at the end of the Cheerio-strewn tunnel of motherhood. She gave us hope. She gave us virtual chocolate. She gave us permission to ...
Read More
45
Wednesday 2nd April 2014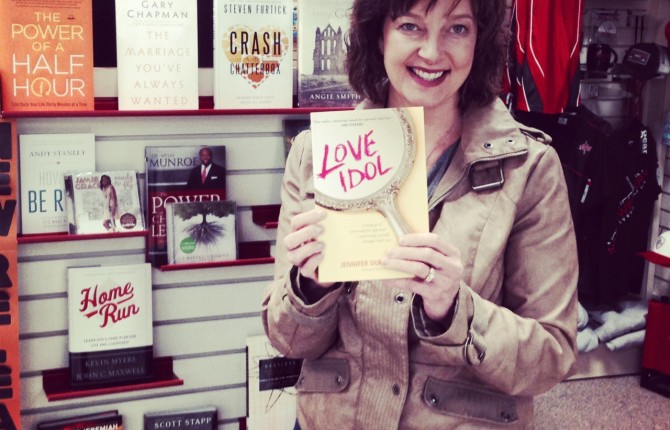 It was the day after my book released. The phone rang. "What's been the best part of all this?" my friend asked on the phone. I tilted my head, holding the phone against my shoulder, while I loaded the dishwasher. The clothes-dryer thumped a steady beat of zippers in the ...
Read More