26
Tuesday 3rd September 2013
I see it all with startling clarity, right before the last bit of daylight slips under those yellowing fields, all swaying like a lion's mane. I stand still, with my arms crossed, a fair distance away, watching my two daughters and a dozen other 4-H children out by the fence at a neighbor's ...
Read More
38
Monday 26th August 2013
"It all makes perfect sense now." Those were the words that an editor at The Des Moines Register emailed me. For more than a decade, the editor admitted, he thought I was a little bit nuts to step off the front page into a life of obscurity on an Iowa farm. "I always shook my ...
Read More
30
Friday 2nd August 2013
I am one of those good-intentioned mothers who makes a list the start of every summer of all the wholesome and educational activities I'll do with the girls through the summer. I buy glossy math workbooks in May, hoping that the extra work will help the children retain what they learned ...
Read More
9
Sunday 28th July 2013
"If you can't chase your monster away, then maybe you could invite it into the room." This is what I tell her when she's crying in my arms. Her whole body shudders as we curve together into a crescent, under her Tinkerbell blanket. The glow of lamplight slants ...
Read More
12
Wednesday 24th July 2013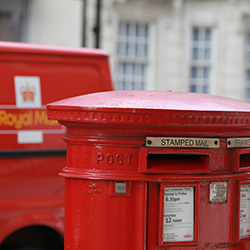 Dear Daughter, You brushed up against me in the kitchen last night, when you were browning hamburger and I was chopping garden radishes. Right then, I remembered all the times we've melted into each other over your eleven years on earth: in the nursery rocker; nestled in your tiny hospital bed ...
Read More
37
Wednesday 10th July 2013
Lydia is 11 years old now. I'm guessing she must have been seven or eight when she went a little bit crazy with a green highlighter on the pages of her Bible. She marked up page after page, line after line, in her first "big people" Bible. It happened a few weeks after she ...
Read More
10
Thursday 9th May 2013
I am holding a butter knife in my left hand, thinking I could use it to slice through the expectancy hovering in this kitchen. My daughter, Lydia, drums her fingers on the breakfast bar, while her neglected oatmeal hardens on the edge of the bowl. "I've got it!" She pushes her glasses up ...
Read More
18
Monday 6th May 2013
Dear House-Builder, This is the letter I would have written to you eleven years ago, when you started framing up the walls of our home, if I knew then what I know now. Remember how I fussed over whether to lay tile or wood floors, whether to paint the kitchen that dark Georgia brick, or... Read More
18
Friday 3rd May 2013
I lay in a feverish curl, dressed in footie pajamas while Mom watched mercury rise in a thin glass tube. With one hand, she held a thermometer under my tongue, and with the other, she stroked terrycloth – damp and cool – across my throbbing brow. Today – nine days from Mother's Day – this... ...
Read More
11
Wednesday 6th March 2013
Aunt Gladys seemed more ready for Heaven than anyone I ever knew, but even when her body begged to go, she demanded more time on Earth. She told us that she was determined to outlive her four siblings. She saw herself as a sort of caretaker, I guess. So, she would will that heart of hers to ...
Read More