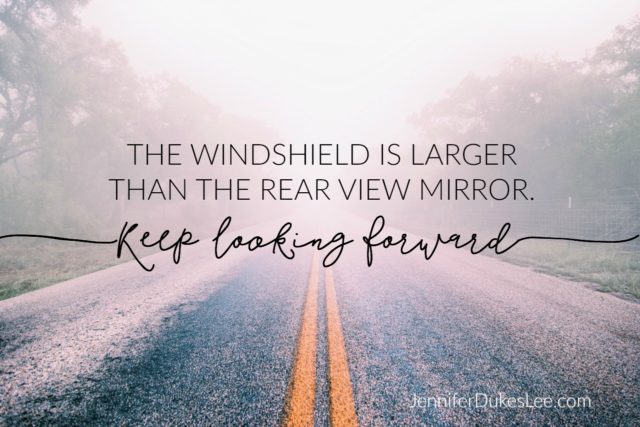 If you're feeling weak or defeated, try this.
He just wanted to walk again. That's been his prayer for months now.
If all went as planned, Dad would finally get to stand upright again.
He texted me from the the passenger seat of his car, while Mom drove. They were on their way to Mayo Clinic to meet with Dad's prosthetic team. Dad's leg was amputated more than a year ago, but due to various complications, he's been unable to walk with his prosthetic device.
The time had come to try again.
Dad texted the words I rarely hear him say. "I'm nervous."
Who wouldn't be? Dad wondered all the things that any of us would wonder:
"Will I remember how to take a step?"
"What if they tell me, once again, that it won't work?"
"What if I'm not strong enough to stand?"
Still, he said, he was determined to look ahead, instead of looking back at all the disappointments over the last many months.
"I'm sitting here in the car, looking out the windshield," he texted. "What I notice is this: The windshield is much larger than the rear view mirror. It means we need to spend much more time looking ahead than looking back."
If you've read
my book,
you know that my parents have demonstrated incredible perseverance through this entire ordeal. As an example: In the first two hours after the amputation, Dad was listing off everything he was grateful for. He was the most grateful guy in the room,
even though he was the one confined to the hospital bed!
That same spirit has carried Mom and Dad through the last several months. 
While my parents were on their way to Mayo, I texted my Dad back. In the message, I told him what I saw in him:
"Dad, Even when you are sitting down, you are the tallest man I know. Even when you're sitting in a wheelchair, you still stand tall on the inside."
Friend, where are you today?
Maybe you are literally on your back. Maybe you're on bed rest. In a wheelchair. In a hospital room. Maybe you're unable to walk or stand up. Don't give up hope, friend. Keep looking forward. Stand tall on the inside.
Or maybe your life circumstances have made you feel really small, telling you — in a sense — to sit down, buddy. You are weary from all of your responsibilities. Or, you feel rejected at the office, by your friends, … or even by your own family. Don't give up hope, friend. When they tell you to sit down, you can stand tall on the inside.
Cancer? Stand tall on the inside.
Job loss? Stand tall on the inside.
Family strife? Stand tall on the inside.
Betrayal? Stand tall on the inside.
Disappointment? Stand tall on the inside.
Don't give up now, friend, and don't look back.
There may come a day when you, like my Dad, will be summoned forth. You will be able to take that step. You will be strong enough.
Here's what I'm sure of: Because you learned how to stand tall on the INSIDE, you'll be able to rise and stand up on the OUTSIDE … on your own two feet again.
The windshield is larger than the rear view mirror, my friend. Keep looking forward.
And when it's your time, you will rise. 
UPDATE:
Dad took his first steps!
The image quality isn't the greatest. But man, it's one beautiful picture anyway.
Thanks for all of your prayers and encouragement over on my Facebook page and my Instagram. You've been a terrific support to my entire family.
Love,
Jennifer
#TellHisStory
Hey Tell His Story crew! It is a joy to gather here every week with you. The linkup goes live each Tuesday at 4 p.m. (CT). If you would use the badge on your blog, found here, that would be great! And if you would visit at least one other blogger in the link-up and encourage them with a comment, that would be beautiful! Be sure to check the sidebar later. I'll be featuring one of you over there!
Our featured writer this week is Aimee Kollmansberger. Do you crave silence? Do you struggle to truly rest? If you said yes to either question, you'll find Aimee's words both encouraging and full of practical suggestions. Find Aimee here.
To be considered as our featured writer, be sure to use our badge or a link to my blog from your post. xo Jennifer