26
Tuesday 24th October 2017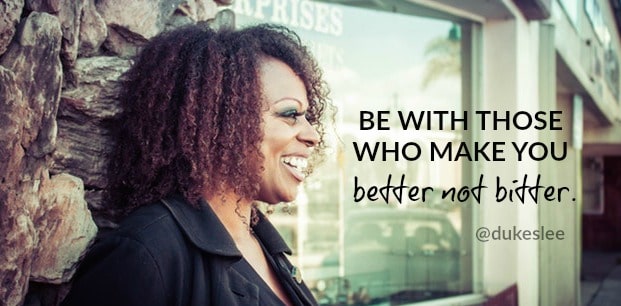 I was a first-grader. It was a warm spring day, so all of the kids had stripped off their heavy coats at recess and left them in a big pile. As I walked past the pile, I heard voices. The voices belonged to two girls in my class. From underneath the pile, they were calling me […]
Read More
34
Tuesday 10th October 2017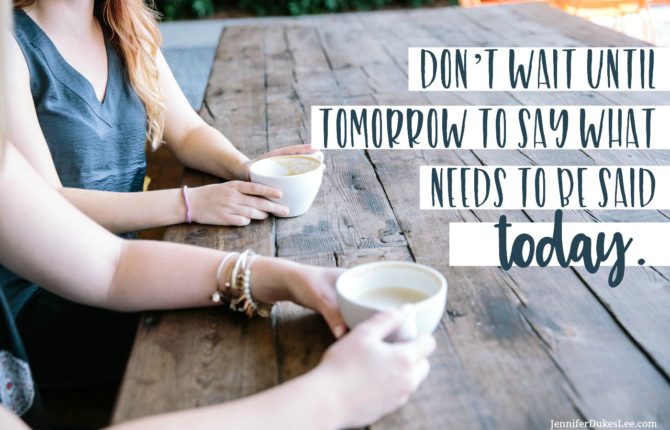 For the last few days, our little country church did what we do best. We rallied around our grieving brothers and sisters. The visitation and funeral were held under our steeple, and it was our great privilege to set up chairs, bring food, wash dishes, play music, offer hugs, clear tables, set ...
Read More
0
Sunday 13th August 2017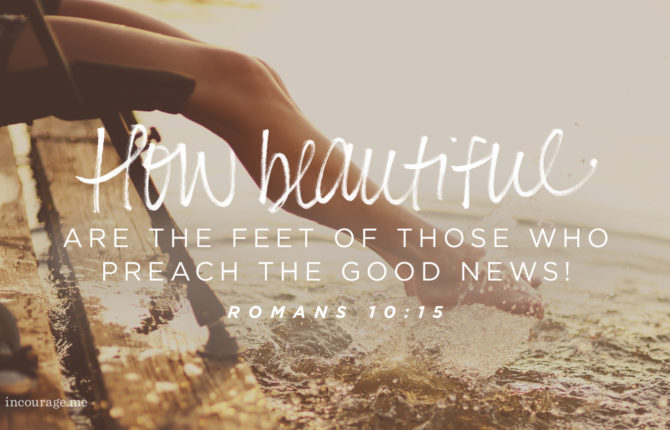 We were standing in her ramshackle hut — with the tarp roof — at the top of a hill in Haiti. The bare-footed woman who lived there had no shoes of her own. And in that moment, I knew what I needed to do. I took off my shoes and gave them to her. I walked […]
Read More
18
Monday 3rd July 2017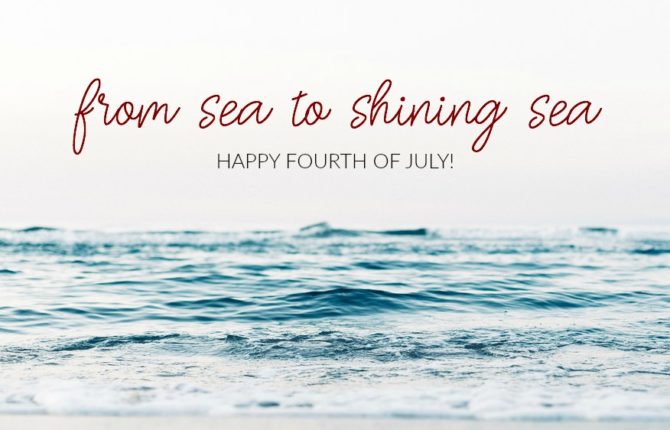 There's this moment I keep thinking about lately, as we prepare to celebrate the birth of our nation. It happened a couple years back, and it was this simple moment, nothing flashy, nothing that would make headlines. But it was a moment I won't forget. Anna and I sat on a long bench ...
Read More
88
Tuesday 31st January 2017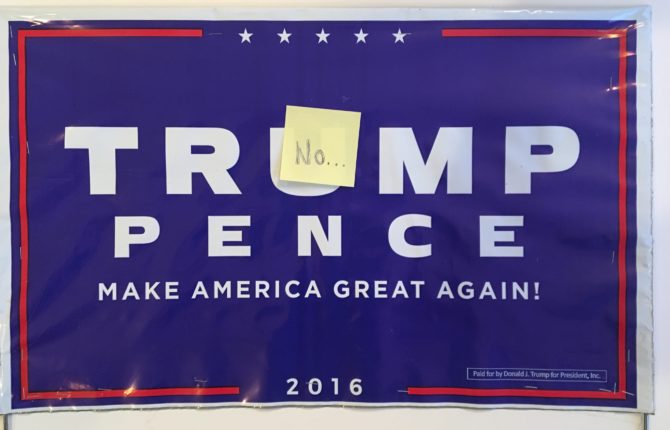 So I'm going to tell it to you plainly, and I'll start with a visual representation of the polarizing tension that most of us are living in right now. This is a political sign for Trump, with a not-so-subtle protest affixed to it. The sign probably represents the tension in your ...
Read More
28
Wednesday 16th March 2016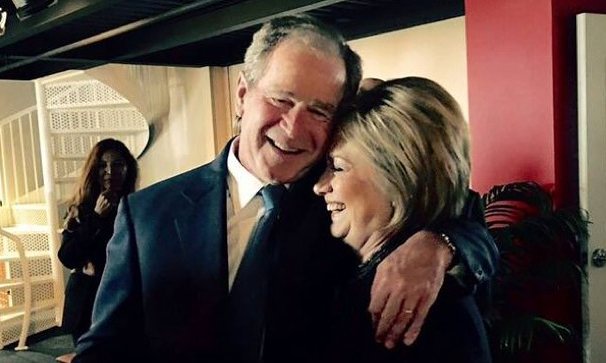 It's messy out there, isn't it? People are arguing. Politicians are lobbing insults. Fights are breaking out. It's not pretty, friends. In times like these, I am reminded of what Fred Rogers' mama used to tell him when the news made him scared or sad. "Look for the ...
Read More
1
Thursday 15th October 2015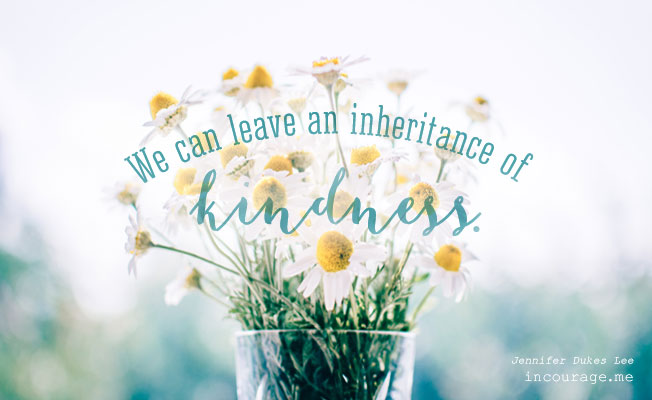 The words popped into my inbox at precisely the right time: "Jennifer, I'm writing to let you know that God delights in you." The note came from Dave. He was a pastor who lived about a half-hour from our farm. Over the years, he had become a dear friend to my husband and me. Dave […]
Read More
9
Friday 2nd October 2015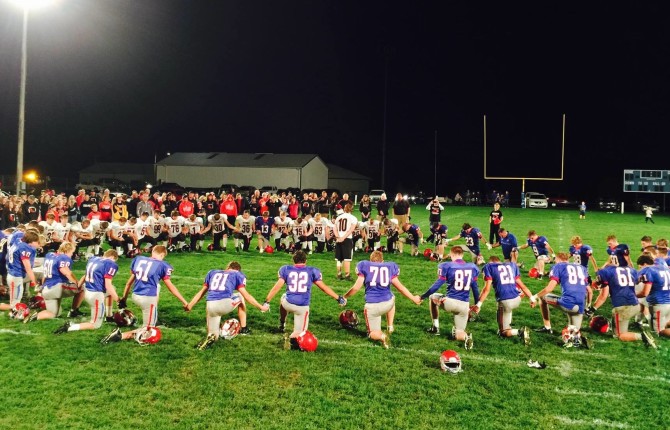 Thousands of high schoolers will return to the gridiron tonight, but the best football play of the year happened last Friday night on a field not too far from our house. I wouldn't have known about it, except that our friend Dan LaRock posted this photo on his Facebook page. Take a close ...
Read More
5
Sunday 6th September 2015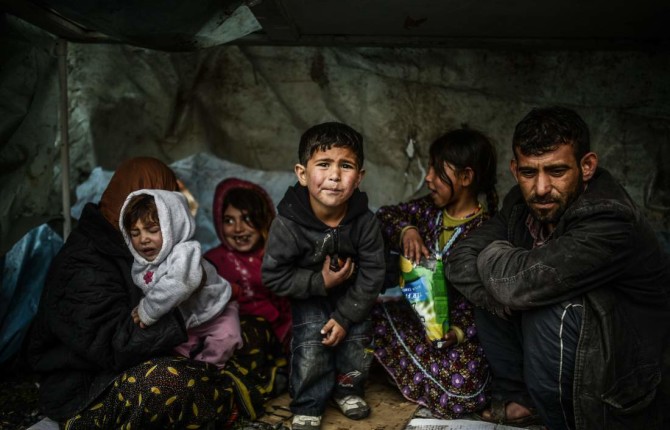 She wanted to know about the people in the boats. She wanted to know about the little boy on the news — the toddler named Aylan. He was three years old, and his face was pressed to the sand, as if he were taking a nap. But he wasn't sleeping; he had drowned. She wanted to […]
Read More
78
Tuesday 1st September 2015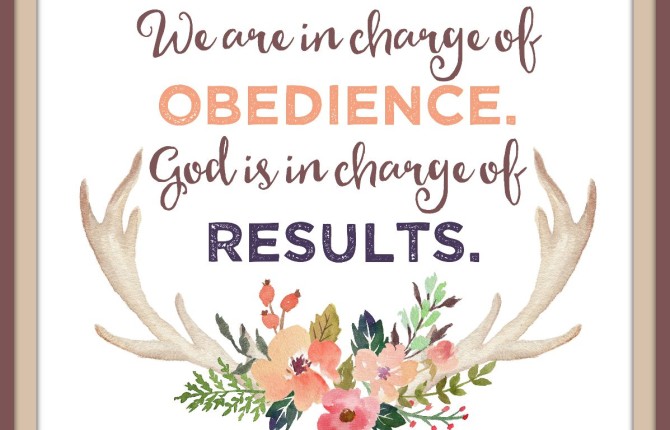 I was at the grocery store with my friend Jenn the other day, and we pulled up next to a beat-up van. An old man was sitting in the driver's seat. Papers were stacked up inside his van, like snow drifts. They were piled on the dash, stacked on the passenger seat, and stuffed under the ...
Read More