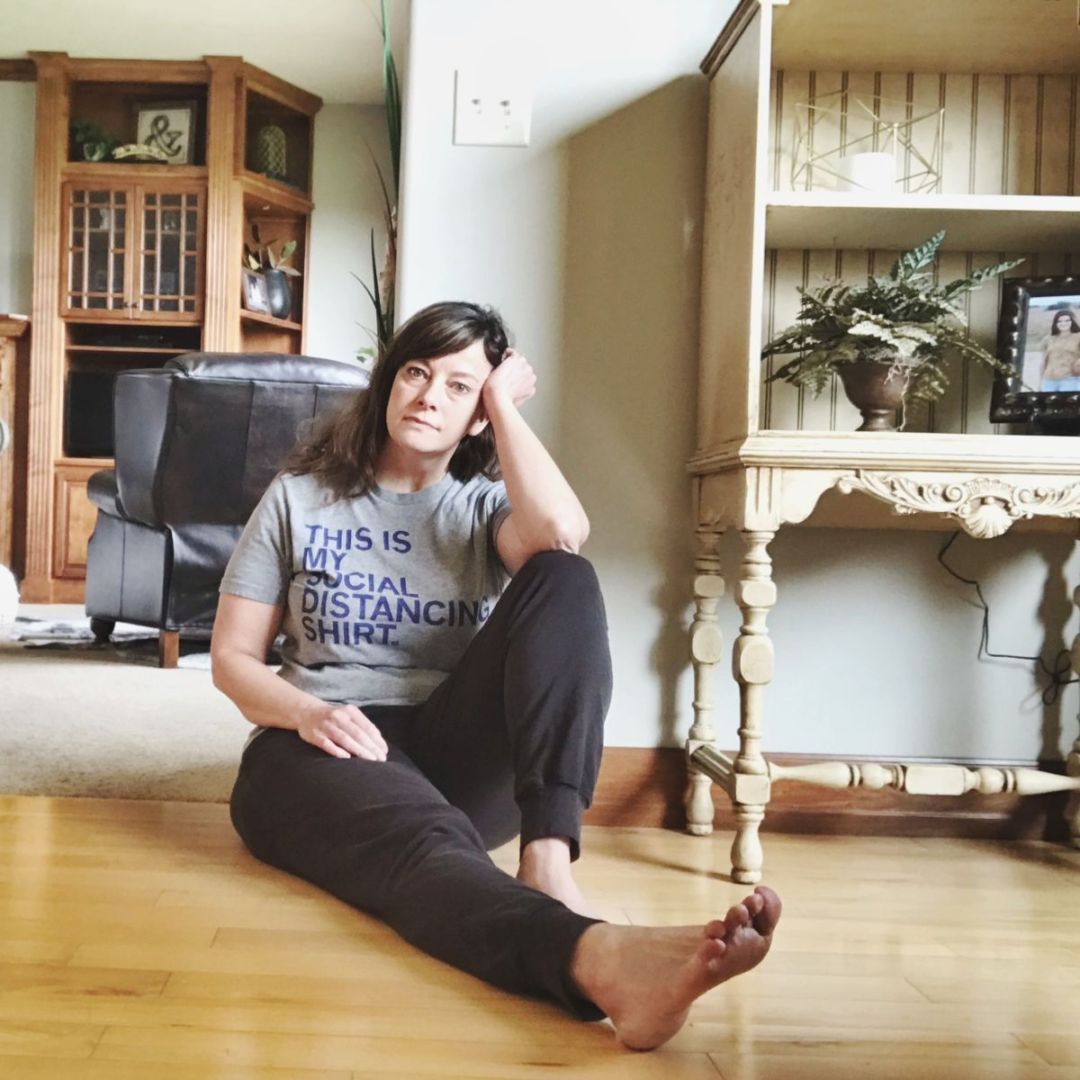 Come to my Kitchen Table for a Chat
It feels like forever since I blogged in the good old-fashioned "blog way," right here at JenniferDukesLee.com. I share daily snippets of life, my struggles, and (I hope) helpful encouragement over on my Facebook page and Instagram. But I've not committed to the longer-form blog post in quite a while.
My intention here today isn't to craft a beautiful story or anything like that. Right now, I feel like it's just going to be a conversation. It's you and me, and I imagine us sitting at my kitchen table together this morning, warm coffee cups in our hands, sprinkling rain outside the window, pheasants running laps out by the evergreens. And we'd just get honest with each other about how we're doing.
So. How are you doing? Really?
To be honest, I can go from hope-filled to battle-weary in the span of about five minutes. That's how I'm doing.
I'm tired, not physically tired, but emotionally tired, mentally tired. Like I said on Instagram last week, I'm tired of Zoom calls, my cracked hands, trying to smile through a mask, church on a computer screen, cancellations. I'm tired of not knowing what's right for the ones I love most.
It seems like everybody else is so certain these days, about literally everything, and they are digging in their heels.
"Open the churches!" one friend writes on Facebook.
Another writes, just as earnestly, "Don't let down your guard. People are dying!"
I'm tired of trying to process this strange new world and tired of the way everything is being politicized. If I wear a mask to the grocery store (and I always do), I am suddenly a liberal who has succumbed to fear. If I decide to widen my circle of friends, I am suddenly an ultra-conservative who doesn't care about the lives of old people. How did it come to this? I'm tired of people believing the worst about each other.
I'm tired of the ways that folks are judging one another's actions. I'm tired of people saying that you're "living in fear" if you stay in lockdown. And I'm tired of the gossip when people DO decide to expand their circle a little wider.
In the worst of times, can we assume the best in each other?
It is possible for a person to be both faith-filled and cautious.
I am not living in fear if I wear a mask, and in the moments when my boundaries are wider than someone else's, I am not being cavalier. I care about my freedoms AND about the safety of others.
I have high regard for personal liberty AND I care about doing my part to stop the spread of a virus.
I care about churches opening AND I also believe that we can be the church in very meaningful ways without having to actually open the doors on Sunday.
I can believe that houses of worship really are essential AND know that God's essential ministry continues outside of those doors every day.
I am not an either/or person. I can be "both/and."
Am I the only one? Am I making any sense here? This is all so hard, isn't it?
I'm also tired as a mom. I keep reminding myself that I've never parented through a pandemic before, and when I tell myself that, it's a way of giving myself some needed grace. I don't know how to host a graduation party in this era. I don't know what to say when the girls ask if they can start seeing more friends. I feel ill equipped and unsure, even though I'm a woman who is usually so resolute in my "yes" and in my "no." My answer these days usually goes like this: "I just don't know." And to my daughters, I am sorry for all of the not-knowing. I am sorry for my lack of resolve.
Yesterday afternoon, I sat on the bed and, through tears, texted these words to one of my daughters as she was dealing with another setback:
"I hope you know I am doing my best as a mom to figure this out. But I can only do so much, and I can only promise so much. My power is limited. I am not in control. All I know to do is to make the best of a situation that is less than ideal. I have poured my heart into that objective since this all began, and I hope that is consistent with my character. I know I am not a perfect mom, but I am doing my best. My hope is that we can come out of this stronger and appreciate the many blessings we have in spite of this."
Friend, I want to know how you are doing too. Really. How are you?
I have to believe that someday, we are going to look back on this strange time and be more thankful, more gracious, more thoughtful. I believe we will be able to say, "We made it. We made it through a pandemic without a playbook." I have to believe that we'll be made stronger because of it. We'll be able to remind each other how the Lord gave us strength when we had none of our own. We'll remember how we kept looking after our neighbors, how we found creative ways to love one another, to celebrate milestones, and to really BE the church, even when we couldn't go inside of it. We'll be more aware of our many blessings. And we will be the ones who refuse to judge or gossip.
Until then, we will offer grace to others, who are just as tired and weary and confused and ill equipped as we are. We will not make fun of the mask wearers, nor will we scold people who don't wear them. We will not judge those who open their churches, nor will we accuse those who stay home of "living in fear."
We will rise above. We will do better. We will honor Jesus with our actions and our words. We will be the ones who keep holding onto our Savior, knowing that he is mainly holding on to us.
As my husband has said for years around this farm, "God's got this." Yes, He does. He's got this.
And He's got us.
(If you need that reminder, you can download my "God's Got This" mobile phone lock screen for free, here.)
Well, that's it for now, my friends. I am headed out on a morning walk. I wish you could come with me. I will carry you in my heart.
Love, Jennifer