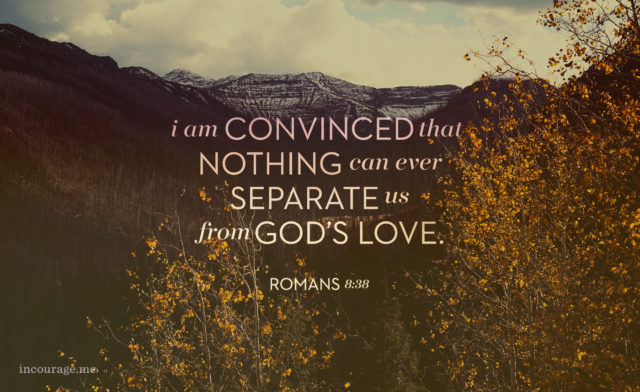 How to Be Worry-Free in Times Like These – #TellHisStory
It was 11:58 p.m. on December 31, 1999.
Most people I knew were just minutes away from "partying like it was 1999." It was New Year's Eve, baby. And it was a big one.
Meanwhile, I sat at my work desk on full alert, eyes glued to my computer screen. I sat in a newsroom full of other reporters, waiting to see whether our world would collapse under a predicted technological catastrophe.
Do you remember that year? It was the year of the "Y2K bug." Many people believed that when the calendar switched from 1999 to 2000, computers all over the world would glitch out. Doomsdayers warned that this glitch might just end civilization as we know it. Grocery stores couldn't keep bottled water and canned goods in stock. Companies were investing thousands of dollars in preparation for the Y2K bug.
So we reporters were called in to wait, watch, and then report.
While I sat at my desk, the clock struck midnight. And???
Nothing happened. 
My lede on the next morning's news story was this: "Bathed in uninterrupted heat and light at 12:01 a.m., we abandoned our Y2K fears faster than a New Year's resolution."
So much of what millions of people worried about . . . never came to pass.
I hadn't thought about that moment for a really long time — until last night. Why? Because it reminded me of the unproductive nature of worry. I needed that reminder this week, because I have been such a worrier lately.
We have a LOT to worry about, right? The instability of our world. The uncertainty of the economy. A presidential election that has so many people in knots.
And most of you have your own personal stuff that won't make the news headlines — yet it's the stuff that keeps you awake at night anyway.
Maybe we all have a good reason to worry. And look, I get it: it's definitely possible that one's worst fears will come true. I have had some of my deepest fears unfold into reality.
But it's just as true that our worst fears will never come to pass — kind of like the Y2K catastrophe that wasn't.
Worrying about what might happen tomorrow, does little more than to distract us from what God is doing today. 
In the end, this truth remains: We can't fix outcomes, but we can fix our minds on Christ.
I have a five-minute challenge for all of us, to keep our minds fixed on Jesus during these trying times. Join me over at (in)courage to find out more.
#TellHisStory
Hey Tell His Story crew! It is a joy to gather here every week with you. The linkup goes live each Tuesday at 4 p.m. (CT). If you would use the badge on your blog, found here, that would be great! And if you would visit at least one other blogger in the link-up and encourage them with a comment, that would be beautiful! Be sure to check the sidebar later. I'll be featuring one of you over there!
Our featured writer this week is Laura Rath. She encourages us to believe that sometimes bravery looks like choosing to hold onto hope. Find Laura here.
To be considered as our featured writer, be sure to use our badge or a link to my blog from your post. xo Jennifer