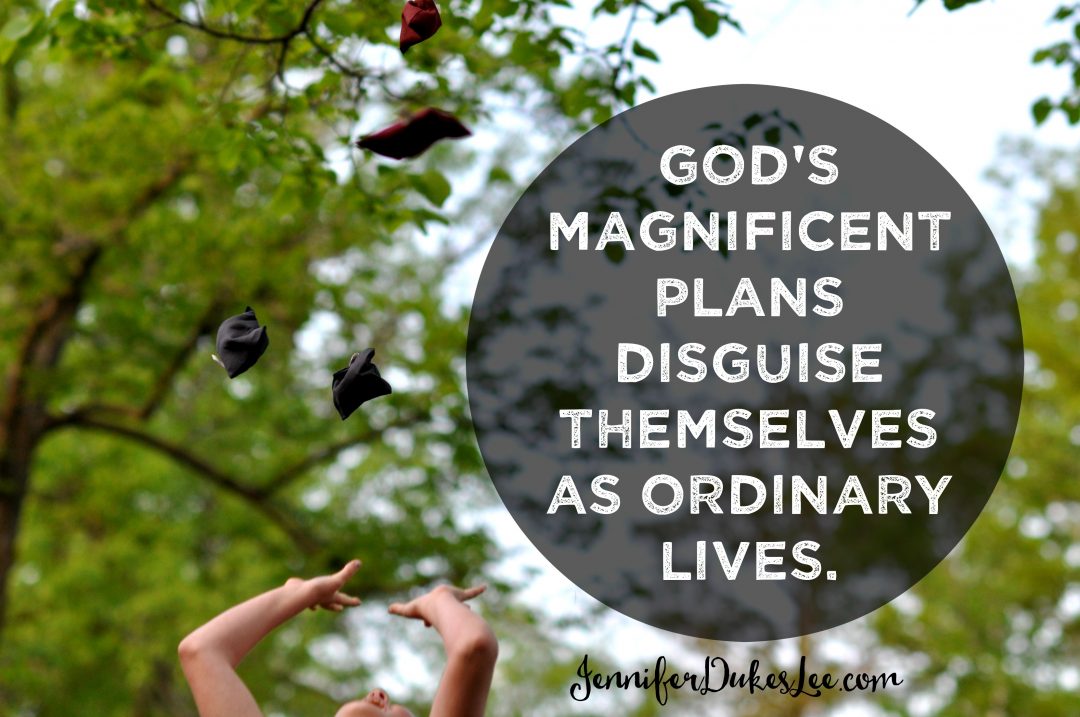 #TellHisStory: Your Sacred Yes
Her braces needed tightening, so we drove to the city.
It still takes me by surprise when she sits in the front passenger seat beside me. Wasn't it just yesterday I was buckling her into a rear-facing car seat? All the things about getting older have been coming true.
I see her out of the corner of my eye, and she looks like a little woman.
There goes the girl.
She and I have walked a long stretch of life since those early days, when I charted every feeding, every body function, every diapering. I hummed a lullaby to her every night, same song again and again, while rubbing circles into her back. There were the endless loads of laundry, feverish nights, unexplained crying, the same books read and re-read. There was boredom, and a sense of my life lacking purpose — which I wouldn't have admitted to you at the time. My own life frightened me, and my fear was this: somewhere between the monotony and the minivan, my life would end up as a blur. And I would be forever hanging out in a city of Legos — wearing my drawstring pajama pants and a Smurfs T-shirt — while God skipped on by, handing out the "important" Kingdom assignments to other people.
And then another baby came, and I kept fighting to make something special out of my life. Turns out, it already was. My "something special" was happening. 
Because I had given God my Sacred Yes.
God hadn't passed me by. No, not at all. He had given me an invitation to be a part of His magnificent plan. And I want you to know something: magnificent plans sometimes disguise themselves as your own ordinary life. Sometimes I still miss it, but it's always right here under my feet: the wonder of this life. The wonder of being alive. The wonder of discovering God moving about, in the monotony of the everyday.
I've been reading about Sacred Yeses for the last 14 nights straight. Susie Larson wrote a book about that, and let me tell you, she's one anointed woman. I'm almost done with the book, and it's making me see my life in reverse. It's also making me consider my life in fast-forward. (Enter below to win the book.)
Here's the question I'm asking myself:
What do I want to be remembered for, other than this — that I was a woman who gave God her Sacred Yes, even if it demanded the Hard No?
"It's time to redeem your time," Susie wrote in Your Sacred Yes. "Don't wait for a tragedy to remember that life is a gift, your walk is sacred, and there's a God in heaven who loves you deeply and knows — better than you — what's best for you. We inhabit this earth for such a short yet important time. How we live here determines how we'll live there, on the other side. May we live as ones who are spoken for."
What would it look like to give God our most Sacred Yeses, and to "live as ones spoken for"? Maybe it begins be seeing the beauty, hiding in plain sight, in our ordinary lives.
The real tragedy would be allowing years to disappear in a fog of disappointment or drudgery, with no way to recover the beauty — beauty which was always present, but passed by, unnoticed.
I thought about all of that this morning, on the way to the orthodontist. I asked my grown-up girl, Lydia, a question: "What do you think it means to live a Sacred Yes?"
Lydia said this: "To me, our Sacred Yes is saying yes to whatever God is calling us to do … doing what he made us to do. And what makes it so sacred, is that it's God's amazing plan for our life."
And then I asked Anna. She said this: "A Sacred Yes is what should happen when I ask you for ice cream after supper." 🙂
And you know what? They are both right.
I want yeses that feel like obedience and taste like hot fudge sundaes. I want my yeses to help me feel the full weight of the beautiful life I've been given — the "big" opportunities and the small, everyday blessings.
We can say yes to God in a thousand different ways every day, whether we're wearing three-piece suits or Smurfs T-shirts or priest's collars or farmer's overalls. Here's how I want to give Him my Sacred Yes:
I will pay attention, love well, lay down my own desires, and make daily decisions that match up with my beliefs. I will reach out, lean in, look up, and bow down. I will make more room at the table, learn more from the Teacher, and pass more of the good stuff — like love and charity and grace — onto my people. I will say yes to the ice cream, the hard work of community, the long way home, the extra book at bedtime, the opportunities that scare me a little, and the slow walk through the woods. I will pay attention to my brokenness, because there's a pretty good chance that through the redemptive work of Christ, that's where my purpose lies.  
I've got to give the Sacred Yeses that were made just for me. I've got to spend the rest of my days living my life, or it won't get lived. Same goes for you.
You are the only you there is. Say yes to the "you" that you were created to be. 
Five-Book Giveaway of Your Sacred Yes
Susie Larson has an incredible giveaway for you! She's letting me give away five copies of her new book, Your Sacred Yes: Trading Life-Draining Obligation for Freedom, Passion & Joy. Fill out the Rafflecopter below for a chance to win this eye-opening book. (Email subscribers: click here to enter using the Rafflecopter.)
#TellHisStory
Hey Tell His Story crew! It's always a joy to gather here every week. The linkup goes lives each Tuesday at 4 p.m. (CT). If you would use the badge on your blog, found here, that would be great. And if you would visit at least one other blogger in the link-up and encourage them with a comment, that would be beautiful! Be sure to check the sidebar later. I'll be featuring one of you over there! I'm so excited to tell you that today's featured writer is my friend and virtual assistant, Kaitlyn Bouchillon. Find Kaitlyn here!  To be considered as our featured writer, be sure to use our badge or a link to my blog from your post. 🙂 )
xo Jennifer
post contains affiliate links