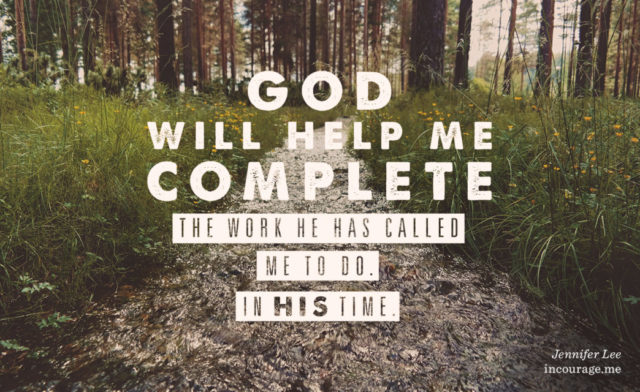 A Mid-Summer Manifesto for Anyone Who Thinks She's Failing
According to my to-do list, I'm failing at Summer 2017.
I have blown so many self-imposed deadlines. Major goals on my list remain unmet. Even small projects around the house have been backburnered. With the kids home, my day is a symphony of constant interruptions, sounding like the clatter of breakfast, the rushing toward music lessons, the whirring of the washing machine.
And then we got new baby kittens on our farm. I am completely obsessed with them. (Sidenote: Baby kittens are proof that God is in the business of premeditated cuteness — the kind of cuteness that inspires embarrassing acts of adult aggression like squeezing small animals tighter than one should.)
Exhibit A:
But I digress (which – now that I think of it — is exactly the right word for my summer: a constant digression in a hundred different directions.)
In an effort to stay sane, I have prayed the same prayer every single morning this summer: "God, help me to make choices today that honor Your plans for my life."
I have been determined to follow God's agenda, rather than trying to convince Him to help me carry out mine. This is no small task for a woman with a rather robust inner control freak.
When I pray that prayer, there are times when I secretly hope God will empower me to plow through my to-do list, rather than equip me for His.
But God is totally onto me. I'll bet you know the old saying, "If you want to make God laugh, tell Him your plans." Yep. That sums up my summer.
It felt like life was getting out-of-control. I needed a Mid-Summer Manifesto to help me keep some perspective. So I wrote one. Join me, over at incourage.me for our Mid-Summer Manifesto.