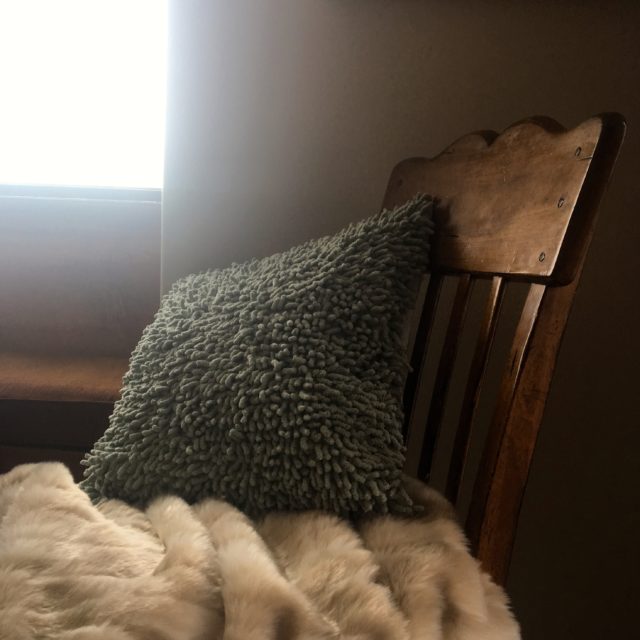 The Magical Habit of Lingering (+ a FREE journal!)
For a couple weeks before Christmas, I spent most of my waking hours helping my parents, whom I love dearly. Dad was recovering from a surgery on his amputated leg; meanwhile, Mom was using a wheelchair because of intense pain in her back. We left the hospital on a Thursday, and we brought Mom and Dad to our home, to help them as they recuperated.
When we got home, our Anna got sick. It was strep. Nothing earth-shattering, but still … so much sickness. So much pain. So many tears.
But also — I promise you — so much joy.
The days went fast, and they were remarkably full — a series of appointments, medicine delivery, praying, back-rubbing, hand-holding, inside jokes, helping one other, songs around our baby grand, and tummy-busting laughter in unexpected moments.
Scripture says that the Lord is near to the brokenhearted, and that's the verse that I prayed over my Anna when I held a cold washcloth to her forehead.
One of the things we all got really good at … was lingering. Partly out of necessity and partly out of intentionality, all of us took our time with everything. We enjoyed moments of happiness, when those sweet moments decided to pay us a visit.
By the time 2016 turned into 2017, Mom and Dad had returned home. But I can't stop thinking about that word: Linger.
Lingering is one of the best things we can do to cultivate joy in our lives — on our best days AND on our worst days.
Maybe you're like me. Maybe you wouldn't describe yourself as a naturally good lingerer. For a moment, consider how quickly you move past celebrating an accomplishment at work because you see the stack of papers still sitting on your desk. Think how fast you brush off a compliment instead of letting yourself linger long enough to internalize the kind words. Consider how quickly you race from one task to the next.
We need to linger longer and better.
That's why I decided to make LINGER my word of the year for 2017.
When we linger, we allow ourselves to sit with good feelings. We are hitting the pause button on our lives so we can take time to appreciate something delightful. So much of our happiness is hidden in plain sight — in these little cherished moments.
When Mom and Dad were here, we lingered for hours around the breakfast table. Occasionally one of the able-bodied among us would fetch a glass of water, a bottle of ibuprofen, another cup of coffee, a book we were talking about the night before.
Today, I lingered alone in my house, standing at the back windows, to remember the beauty that first drew us to this particular bit of ground, when we built our home in 2002. I used to linger often at the windows, but over the course of years, had stopped.
This year, I will linger more.
As a recovering productivity addict, my soul needs this. My desire to do more has been rivaled only by my need to do it faster and better. I will always be a "doer," and I'm fine with that, but I need balance in my life.
This year, I want to put the breaks on over-hustle, on "taking matters into my own hands," on this steady self-reliance that has me trying to manage outcomes.
I know where all of that has led me in the past — miles away from God. I know how my addiction to busy has knitted me to my tasks, instead of my true North.
Like Screwtape advised Wormwood, one of the most effective ways to distract humans from Jesus is to "keep them busy."
If you're like me, you want 2017 to be different. You don't want to miss your life. You don't want to live with the regret of not nurturing your soul, of ignoring your spiritual growth, of getting so busy that you've gotten yourself untethered from your true North.
2017 is a fresh slate, a new beginning. Today, I'm praying this prayer:
Dear God, never let me be so busy that I can't hear Your voice. Cause me to linger.
May you find moments to linger today, too.
Linger at the back of the movie theater when the credits are rolling to soak in the happy ending. Linger at the table with your husband and let the dinner plates sit a few more minutes. Linger over your plans for next weekend's girls' day out. Linger over the kind words that someone texted you this morning. Linger in the warm bath, under the dome of stars, or above the earth at 30,000 feet while staring out the airplane window. Linger in the presence of God, who promises to come close when you are brokenhearted.
Find your own happiness right where you are, hidden in plain sight — but absolutely discoverable.
If only we would linger.
An Invitation and a FREE Journal
We have created a brand new journal and discussion guide to help you bring in a Happier New Year!
To get your FREE copy of this printable journal, subscribe here. You can print the journal at home! (Current email subscribers, a link to this free journal will arrive in your inbox sometime today, so you don't need to sign up again! It might already be there. Check your promotions or junk mail folders if you don't see it in your regular inbox.)
You can use this journal as a companion guide for The Happiness Dare. Go through the journal at your own pace, or join our Happier New Year Book Club on Facebook by clicking here.
#TellHisStory
Hey Tell His Story crew! It is a joy to gather here every week with you. The linkup goes live each Tuesday at 4 p.m. (CT). If you would use the badge on your blog, found here, that would be great! And if you would visit at least one other blogger in the link-up and encourage them with a comment, that would be beautiful! Be sure to check the sidebar later. I'll be featuring one of you over there!
Our featured writer this week is Lisa Tindal. I hope you'll take a minute to read her simple yet beautiful poem about a breakthrough during winter. Find Lisa here.
To be considered as our featured writer, be sure to use our badge or a link to my blog from your post. xo Jennifer