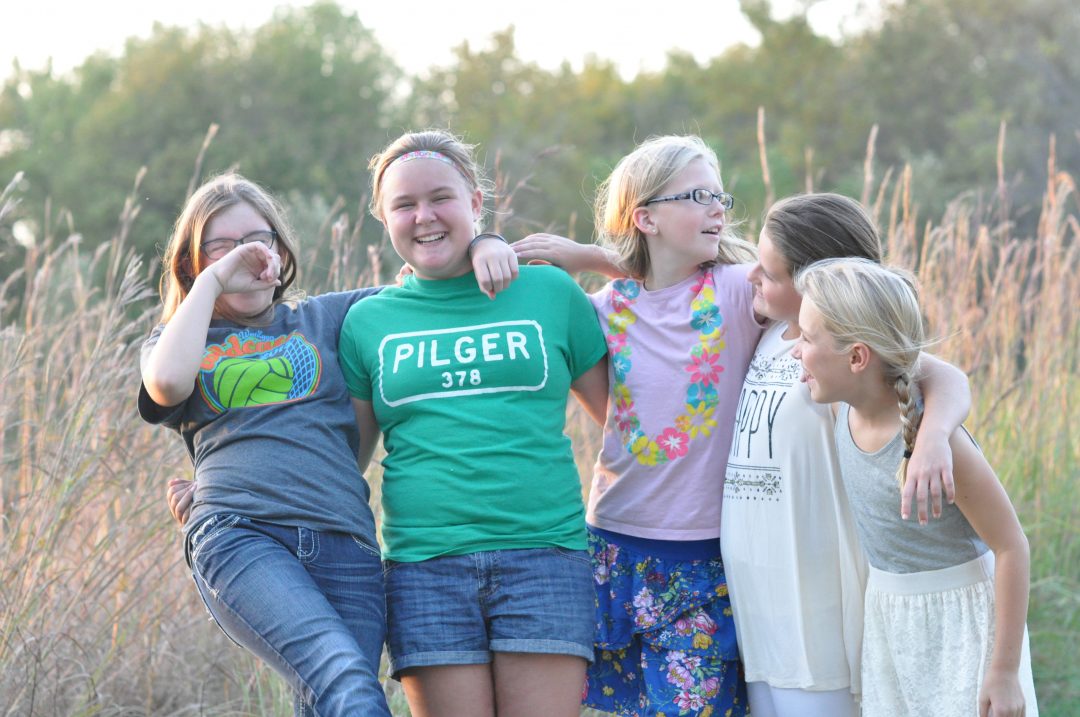 How Twenty Seconds of Effort Can Change Someone's Day
The other day, I stood on the sidelines as the high school marching band finished up its morning rehearsal. Our oldest daughter plays the marimba for the band.
She's one of several eighth graders invited to play with the high schoolers this year. So, as you might imagine, that's a little intimidating, especially with challenging musical arrangements.
After rehearsal, I watched as one of the top musicians in the band zig-zagged through the crowd of teenagers to make his way to the marimba. Animatedly, he spoke with my daughter and the other eighth graders, and then he walked away.
Turns out, he'd taken time to encourage the band's youngest members. 
I watched from the sidelines as my daughter's face lit up. In the span of twenty seconds, he helped a handful of kids recognize their value to the group.
In that moment, I saw how easy it was to affirm the work and value of another human being. And I was reminded how scarcely we do the same.
We live in an age of cynicism, and a culture of comparison. Kind words are withheld, and put-downs are lobbed — and that's just among the adults. Take a scroll down your Facebook feed and see the back-biting and bitterness. Behold the dearth of benevolence and decency.
We could all be so much more generous with our love. We could all sprinkle kind words and affirmation wherever we go. Kind words are little seeds that sprout inside of a person, setting off a chain reaction of more seeds — until a whole garden is growing, in the soil of goodwill.
There are three reasons why we don't affirm others.
1 – We think they already know. Maybe you're like me, and you assume that people already know how much they are appreciated. So you don't bother telling them about the value they add to your life, or the lives of others.
2 – It takes effort. We may have to cross through a crowd, or take the time to make a call. But even a small 20-second text, saying, "you matter" could make all the difference today to your kid, your co-worker, your spouse, or your mother.
3 – We're harboring jealousy. We live in a culture of comparison. We forget, as my friend Lisa-Jo Baker says, that "the Kingdom of God is not a competition; it's a co-op."
Here are three reasons why we should encourage and affirm others, even when it's hard.
1 – Affirmation reverses the trend of cynicism. When we affirm other people, we are taking a stand against the prevailing winds of negativity, and we are giving people dignity.
2 – Affirmation curbs jealousy.  Someone else always gets hurt when we compare, even if we think it's a secret battle we're having on the inside. It hurts the person who's sitting on the other side of our envy. It creates an us-versus-them mentality that can rob the Body of Christ of its unity and fellowship. And it can open up doorways to petty criticisms of the person we believe is doing a better job than we are. Psychology Today reports that when we feel inadequate, we might try to protect our own self-worth by diminishing the work of the ones we envy. "You are engaged in devaluing when you have belittling thoughts about another person, such as petty criticisms."
But when we affirm the other person, we are seeing the great value in the other person, without letting it prescribe something about us.
3 – God says we should. "Encourage each other and build each other up" (1 Thessalonians 5:11).
Like the teenage boy on the marching band field, we could zig-zag through the crowds today, to offer twenty seconds of kindness to someone who might need to hear they matter. With twenty seconds of effort, we can make someone's day.
Who can we affirm today?