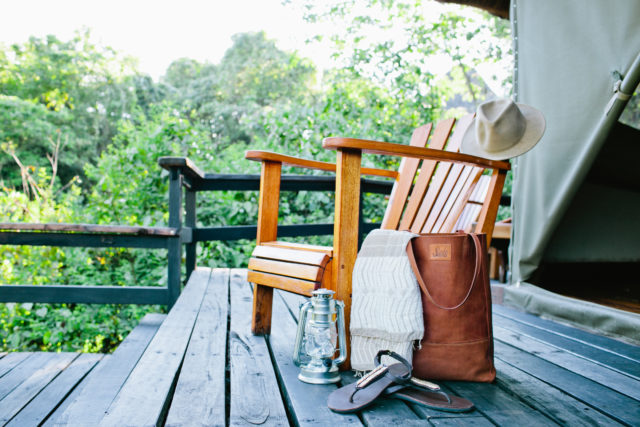 A Gift Guide for Givers who Don't Like Shopping, Long Lines, & Crowded Stores
The Giver/Relater part of me loves giving gifts. But the problem is, I detest crowded stores and long lines.
So I've put together a list of a few of my favorite gift ideas and online places to shop. These are companies I know, love and frequently support when I'm shopping. Plus, several of them have great deals going on today that I want to pass along to you.
Happy shopping, friends!
Vi Bella Jewelry
Let's start here. It's no secret that I adore Vi Bella Jewelry. I've visited the artisans in Haiti many times, and have seen how this job-creation ministry has transformed lives, families, and communities. When you buy Vi Bella, you are contributing to a path out of poverty. Plus, you will really love the high-quality jewelry. Pictured are a few of the many beautiful pieces I'm loving this year.
Shop ViBellaJewelry.com here. (Free shipping on Black Friday!)
GraceLaced
Ruth of GraceLaced has become one of my new faves. Her prints are gorgeous and affordable.
She's holding a Black Friday sale today, with a discount of up to 35 percent off.
Shop GraceLaced here. Find the "Go Tell it on the Mountain" print here. 
Dayspring
I work as a writer for Dayspring's (in)courage and have fallen in love with so many of their products. I'll be doing a lot of my shopping here this season. A new favorite that I might have to buy for myself: This hammered tray.
Dayspring is holding a 30 percent off sitewide sale today, Black Friday!
Shop Dayspring by clicking here. 
Sseko Designs
This season, I'm partnering with Sseko Designs to feature their beautiful, ethically-made products. I fell in love with Sseko after my friend Ann Voskamp sent me one of their bucket bags, along with her latest book The Broken Way.
Sseko Designs is a fashion brand based in Uganda. In addition to handbags and accessories, Sseko makes beautiful leather sandals with interchangeable fabric straps that can be styled in hundreds of ways.
Sseko began as a way to generate income for high potential, talented young women to continue on to university. And it is working! Every woman who has graduated from Sseko is currently pursuing her college degree or has graduated from university and is on her way to making our world a more beautiful place.
Today, when you use this link, every purchase you place will directly contribute to helping send Ruth to university. (Check out Sseko Designs website for more info on Ruth – she is super impressive!)
Help Ruth by shopping here: ssekodesigns.com/dukeslee. Right now through Monday, EVERYTHING on the site is 25% off.
The Happiness Dare
How about spreading a little cheer with this happy book this season?
Right now, my latest book, The Happiness Dare, is only $9.02 on Amazon.com — that's 44 percent off the list price! Quite a deal.
If you order 5 or more copies, I will gladly send you signed book plates, with personalized messages to whomever you wish! Just email me your receipt (Jennifer@JenniferDukesLee.com). Put 'THE HAPPINESS DARE' in the subject line. And be sure to give me your mailing address. You'll have the signed book plates well before Christmas.
"Lee is a born storyteller and, for those of faith, this text will be a helpful reminder to stay the course of Christ―even in the darkest moments." (Publishers Weekly)
"Jennifer Dukes Lee's insightful and engaging words share not only the how of happiness but also the heart of it. More than just helpful information, The Happiness Dare lays out a path to spiritual and emotional transformation. As someone for whom happiness doesn't come naturally or easily, I wish I'd had this book years ago." (Holley Gerth, bestselling author of You're Already Amazing)
"Jennifer is a master of words, an engaging story-teller, honest, vulnerable, and creative. … I hope a lot of men read this book. I'm a pastor and I listen to men everyday. The issues men deal are issues Jennifer covers with insight and skill. Guys – if you are in a relationship, read it with your significant other. It will be a powerful experience." (Craig, a reviewer on Amazon.com)
And Finally, A Prayer of Thanksgiving …
Dear God,
Thank You. That's where I guide my gratitude — straight to You.
Without You, I would have to direct all of my thankfulness on this day to fate or the universe or thin air or my "lucky stars."
But it's You. It's all because of You.
I thank You for the little things today — wool socks, bacon, orange-sherbet sunsets, and piles of leaves that we're never too old to jump in. I thank You for baby smiles, blanket forts, parades, snail mail, and the snooze button.
I thank You for the big things too — the family gathered around the table, the friend who knows the punch-lines of my jokes before I tell them, the doctors who bow their heads with us when we ask for a few more minutes to pray before the surgery starts.
And I can never thank You enough for the forever things — the power of the cross, the wonder of the Holy Spirit, and the staggering promise of eternity.
For all that You've done, I thank You.
In Jesus' name, Amen.
post contains affiliate links to Amazon