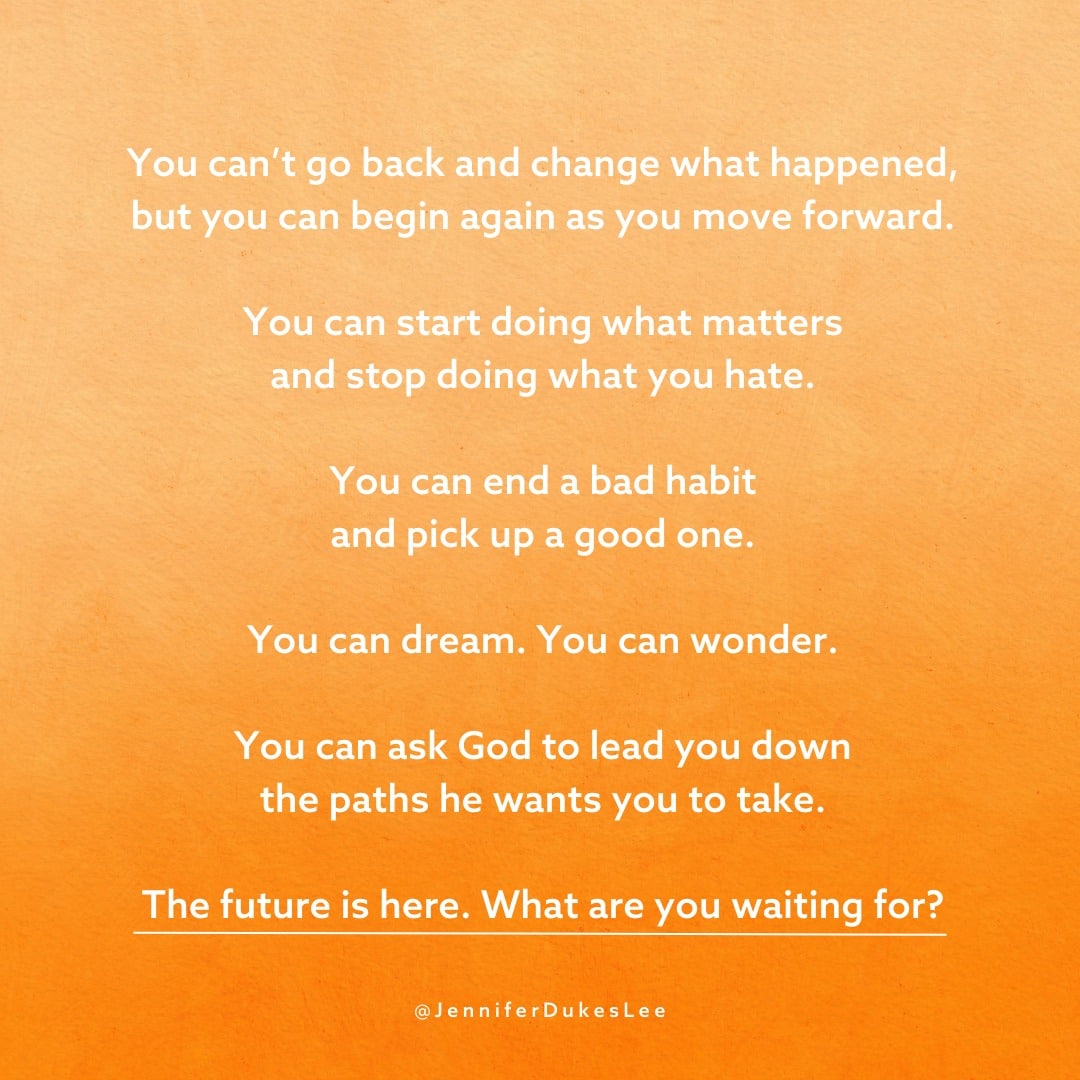 For Anyone Asking, "How long, O Lord?"
Do you ever get that heavy feeling that nothing will ever change? Or that life will never get any better; this is as good as it gets?
I think of how David must have felt like that, when he wrote the words in Psalm 13:1, "How long, O Lord?"
Maybe you're in the middle of your own "How long."
How long, O Lord, until the grief subsides?
How long, O Lord, until I have financial independence?
How long, O Lord, until you answer my prayer?
How long, O Lord, until I move ahead?
How long, O Lord, until I see a miracle in my marriage?
It's impossible to say how close a breakthrough is for you, in the thick of your own, personal "how long, O Lord" moment.
But, friend, you aren't powerless. You have agency. You have insight. You have a future.
As Mary Oliver famously asks, "What is it you plan to do with your one wild and precious life?"
You can't go back and change what happened, but you can take a single step forward today.
You can start doing what matters, and stop doing what you hate. You can end a bad habit, and pick up a good one.
You can dream.
You can wonder.
You can ask God to lead you down the paths HE wants you to take.
May we find ourselves, like David, saying, "But I will trust your unfailing love" (Psalm 13:5).
This is a message from my journal, Stuff I'd Only Tell God: A Guided Journal of Courageous Honesty, Obsessive Truth-Telling and Beautifully Ruthless Self-Discovery. The journal is like your own little confession booth. It's a great summer activity alone, with your best girlfriends, or with your family on long road trips in the car. Get your copy here!
"I've kept journals and prayer diaries since I was a young girl. I've never tried one that included such thoughtful exercises as this one. I loved the clever and creative activities to help you think about your life."

ValPal, on Amazon Reviews