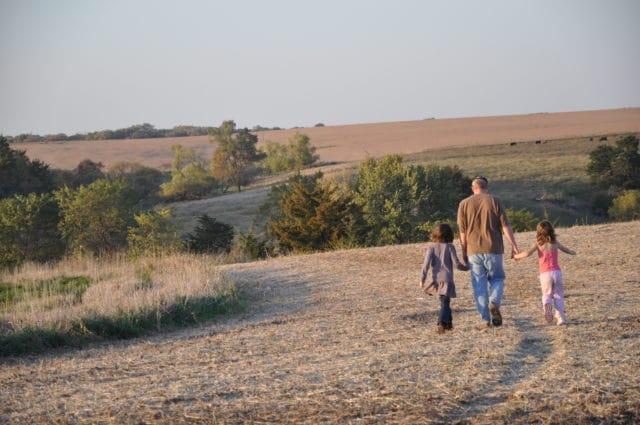 Big changes coming at JenniferDukesLee.com
It was late on a Monday night in 2008. I opened up the laptop, and wrote these words:
"I want heartburn. I pray that it's chronic. When I first fell in love with Jesus, it was as if God lit a match in my heart and said, OK, watch this. Let's see what happens next. That's what I want all the days of my life — a heart that burns for Him. Chronic, holy heartburn. 'Did not our heart burn within us while he talked with us by the way' (Luke 24:32)."
And then I hit publish.
That was my first blog post, one decade ago. Approximately two people read it. (Thanks, Mom and Dad!)
There have been thousands of blog posts since then, and those blog posts led to two published books, and another book and a Bible study on the way!
This blog has gone through so many transitions and name changes and growing pains since those very early days of blogging. As my blog grew up, so did my faith. This is the place where I made sense of what my own life was saying to me. Writing has always helped me sort things out.
In its early days, my blog was a place where I chronicled my family's daily happenings, trips to the zoo, maddeningly sleepless nights with little kids, and my own search for meaning.
Then, it became a place where I showed up — not primarily to tell my story — but to Tell His Story. With a weekly blog linkup, thousands of other bloggers over the years have shared their stories in that linkup, and I've done my best to honor those writers by featuring one of them every week in the sidebar of my blog.
So many of you have become heart-friends because of this space. Here are a few of the friends I've made through those early years of blogging.
I've tried to embrace change along the way. Blogging has evolved so much since those early days. Change has come again to this place. And it's got me feeling sentimental, a bit tender, kinda weepy … and very excited.
Here's what's coming: 
NEW WEBSITE: Over the next few months, my blog will go quiet as Ted Barnett and I work behind the scenes to transform this space into something that will serve you best, as you walk through the daily challenges of life. This summer, we will open the doors to a brand new website, where you will continue to find stories that will offer encouragement and hope.
MORE RESOURCES AND FUN CHALLENGES: In this space, you'll soon be invited to open the doors to new rooms, with free resources, fun challenges, and more. All of that takes time to create, so I need to quietly slip away and make all of this very special for you. (If you want to be notified about what's coming, please subscribe by clicking here. Subscribers will be the first to know.)
A BIBLE STUDY: While we make changes to this website, I'll also be preparing videos that will accompany my brand new Bible study, a six-week companion to my forthcoming book, It's All Under Control. Writing that Bible study was truly life-changing. I pray that it will bring peace and sanity to your life, like it did mine. Over the next month, I will be working hard to put together the best video content I possibly can for you.
(And yes, you can preorder the Bible study and the book! The teaching videos will be FREE! So make plans now to take this study with your girlfriends in the fall. It will be available September 18.)
THE LAST CHAPTER FOR "TELL HIS STORY": Sadly, these changes mean that, after five years of hosting Tell His Story, I will no longer be hosting the linkup. You'll find the last linkup below. For those of you who have been linking all these years — or perhaps just recently — thank you for telling His story so beautifully. Your words are giving people hope in a world that feels pretty crazy. Please don't stop. Your stories make such a difference in so many lives, and have made such a difference in mine. If you're looking for another blogging linkup community, I recommend the Wednesday linkup on the blog of author Holley Gerth.  
LET'S KEEP IN TOUCH: While I won't be over here on the blog much in the next couple months, I will be offering daily encouragement on my Facebook page and on Instagram.
Meanwhile, if you think of me, or if you see my avatar on social media, would you say a prayer for me, for this ministry, and for the content I'm creating? I want to serve you in the ways that are most helpful to the challenges you face. And I want to do it in a way that honors Jesus, above all.
One thing remains unchanged: I still want a heart that beats like this: Jesus … Jesus … Jesus.  I still want chronic, holy Heartburn. 
Love you to pieces,
Jennifer
#TellHisStory
Each week for the last several years, I have hosted an encouraging community of bloggers who are telling their stories around the web and across the world. The linkup goes live each Tuesday at 4 p.m. (CT) on my blog. This will be our final linkup.
Each week, I have featured one of the writers in our #TellHisStory community. Our final featured writer is Jeanne Takenaka. She wrote about comparison, calling, and God's timing. I'd love to encourage you to visit her space today! Find Jeanne here.
xo Jennifer
SaveSave