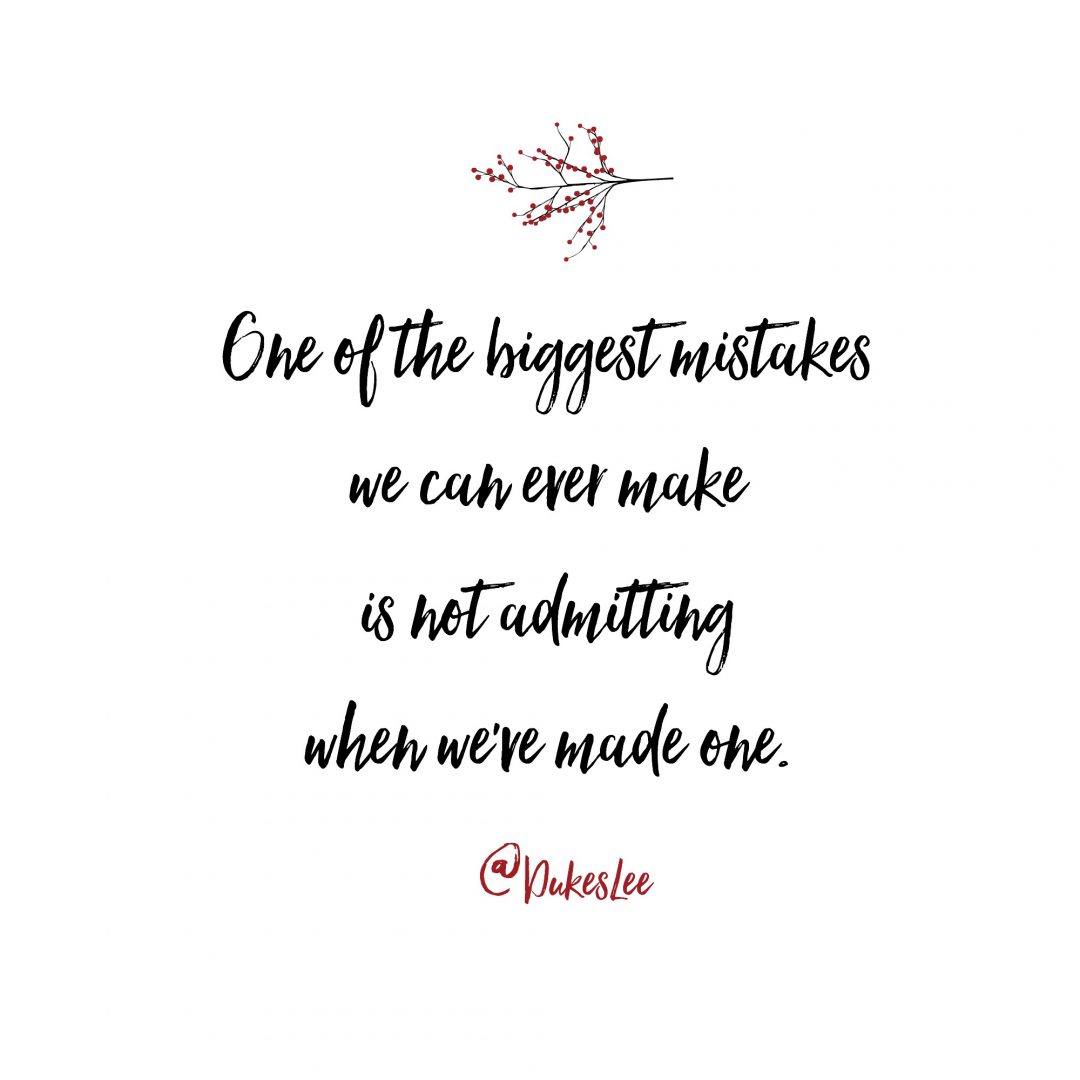 and the winner "actually" is … — #TellHisStory
One of the biggest mistakes we can ever make is not admitting when we've made one.
That's what I was thinking this morning, as I watched news reports of last night's Miss Universe pageant.
Steve Harvey, the pageant's host, had named Miss Colombia as the new Miss Universe. The crowd erupted in cheers. But then, Mr. Harvey realized his mistake. He said later that he hadn't read the entire card. Miss Colombia was the first runner-up. The winner actually was … Miss Philippines. Harvey returned to the stage, and announced Miss Philippines as the winner. (You can watch it, in a five-minute clip, by clicking here, or watch below.)
Moments like this are fodder for social media. So of course, Twitter and Facebook lit up with wisecracks and virtual eye-rolling.
"You had one job, Steve," much of the Twitterverse was saying, "and you messed it up."
I'm not a pageant watcher. But I was so intrigued, and saddened, by the online banter that followed it.
How easily we resort to judgment, jeering and criticism of those who err. From where I sat, most people were more interested in being funny than kind, especially when given an opportunity to make someone else the butt of a joke. How quickly we forget our own humanness, our own ability to err.
No wonder so many of us are scared to step out of comfort zones, to face our fears in front of a live audience, to try something new, to step forward for the challenge. So many people I know are afraid to do what God calls them to do, because they fear they'll mess up while people are watching. We fear incompetence. We are held hostage by our own approval ratings. It's no wonder we feel that way! Because there are actual people out there who are quick to let us know: "You had one job, and you messed it up."
Which kind of people will we be?
The real winner was crowned last night. Miss Philippines walked away with the crown that she had won. I am so happy for her, and yet I feel terribly sorry for Miss Colombia. Both women handled the gaffe with such grace and poise.
But if you ask me, one of the actual winners here was … Steve Harvey.
You know why? Because it takes a real man to stand in front of people and admit he is wrong. It takes a real man to be courageous enough to apologize. It takes a real man to correct a mistake. It takes a real man to avoid excuses, and just fess up.
It's so tempting these days to make excuses, stand our ground, prove a point, make a case, blame someone else.
But this is what I learned from Steve Harvey last night:
One of the biggest mistakes we can ever make is not admitting when we've made one.
Being wrong is one of the most uncomfortable places of all. I don't like saying I'm sorry. When I lose my temper with my kids, I feel justified, and I don't want to apologize. When my husband and I have an argument, I want to be found in the right. When I mess up, I don't want to admit it. Some days, the "sorry" comes slowly.
But since forgiveness is built into the spine of the Gospel, I need to acknowledge when I'm in need of it. Because forgiveness is foundational to the Cross, I need to offer it more freely to others who err. When we make mistakes, we need to admit it. And when we see one being made, could we all extend a little more grace to the one who failed?
You know, I have "crowned" a lot of stuff in my life. I've given crowns to my achievements, to my hustle. I've given first-place honors to my own agendas, and mistakenly made God a runner-up in my life.
On this earth, I've "had one to job to do," and that is this: To love God and enjoy Him forever. But I've messed that task up time and time again. I've had to de-crown a lot of stuff in my life, to keep the crown on the real King.
That's why I can't help but see Mr. Harvey as a real winner today.
Years from now, some folks will talk about how Mr. Harvey made a mess of things at the Miss Universe pageant in December 2015. But I'll remember what he did next.
#TellHisStory Announcement: This week's linkup will be the
FINAL linkup for 2015

. We will resume on Jan. 5, 2016. Thanks for a great year!

Hey Tell His Story crew! It is a joy to gather here every week with you. The linkup goes live each Tuesday at 4 p.m. (CT). If you would use the badge on your blog, found here, that would be great! And if you would visit at least one other blogger in the link-up and encourage them with a comment, that would be beautiful! Be sure to check the sidebar later. I'll be featuring one of you over there! Our featured writer this week is Jessica Bolyard. I truly love her words about God giving us Jesus, the greatest Gift. "I nearly tremble with my eagerness for my daughter to open this perfect (yet admittedly trivial) gift. What must it have felt like for God to anticipate the unveiling of the Gift every one of His children needed most?" Find Jessica here. To be considered as our featured writer, be sure to use our badge or a link to my blog from your post. 🙂 xo Jennifer