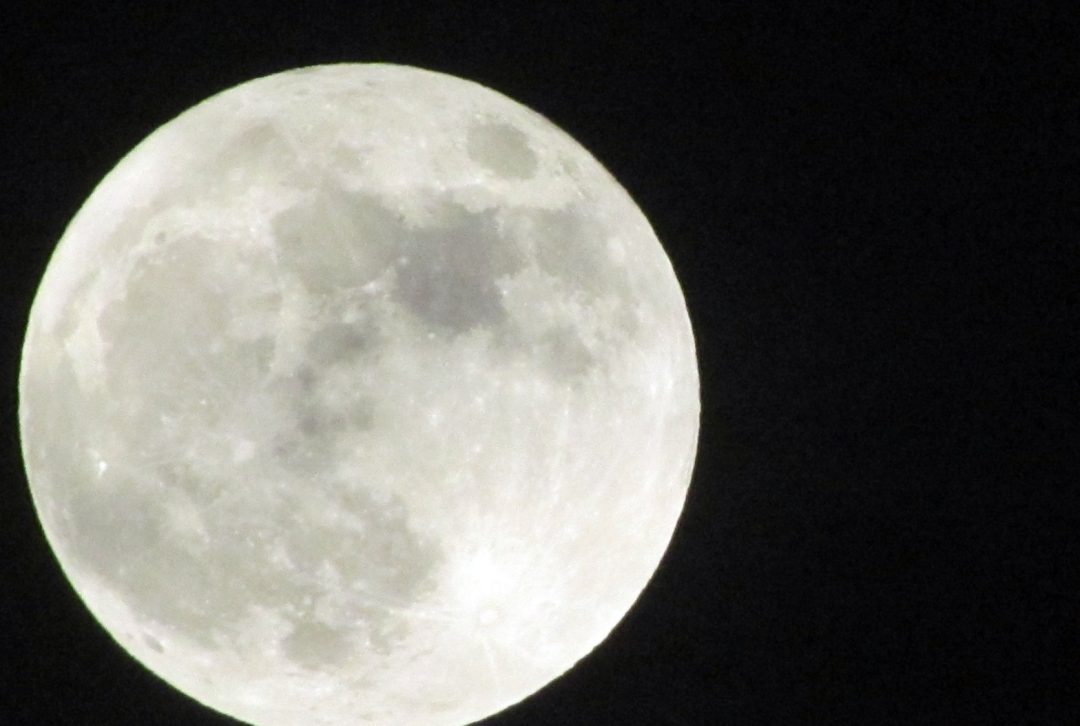 A Prayer for the Persecuted in Our World
Dear Lord,
The world is bloody-scarred. An awful mess. It groans.
And we weep.
We scroll through our news feeds and we see the horror — of people, children, at knife-point and gun-point — and we wonder what's the point?
What's the point of all this, God?
The world watches and waits and asks: Do you have an answer, God?
Your Word says you do. And Your Word says to pray.
We know it's true: This cracked-up world needs more people who will do the holy work of prayer. I act like it's the only thing I can do. But maybe it's the very best thing I can do.
I returned to the words of the Apostle Paul this morning, who wrote:
"You and your prayers are part of the rescue operation—I don't want you in the dark about that either." (2 Corinthians 1:8, The Message)
I don't want to be in the dark. I want to be a part of your rescue operation, Lord.
Cause me to pray, Father. Make me know how much it matters.
Lord, I stood outside my window last night, and watched a full moon rise up over the cornfield in the front yard, lighting up the tassled tops of the tallest corn, all reaching to the heavens — like we're doing right now, God. We're reaching for you.
The moon was this giant light against the pitch of night, and You, Lord, hung that moon in place. That light in the night, to give us a way to see in a world that is half dark, half the time.
You hung that one moon over us all. Us. All.
We are sharing this world together, this spinning mass out here in the universe. We are living under this one moon. And under you, the one true God. 
Cause us to live in peace. Come near, Father.
I watched that moon, creep higher in the sky, and I thought about how, that same moon hovers over the people trapped, dying, thirsty, on a mountaintop in Iraq. And how it hangs over the gun-wielding people who assail them. And all the victims of trafficking and genocide and war, everywhere.
Troubles assail us, but you said you'd never fail us, Lord.
Come nearer. 
I thought about how you, Jesus, sat under the same moon in the garden of Gethsemane. It's striking to think that our moon was the very same moon over you, when you began the hard work of giving us an answer to this mess we're in.
You fell on your face, Jesus, under the moon, praying: "My Father, if there is any way, get me out of this. But please, not what I want. You, what do you want?" (Matthew 26:39, The Message)
The same moon over all of us, the same God holding each of us. And Jesus, you did the unthinkable — you did it for every one of us.
And we are the Good News people, who know the answer that God gave to us. And we are the people of Light, called to shine our lights into dark places — like the moon, never with a light of its own, but only reflecting the sun.
Let us reflect you, Lord, in this aching, bloody, warring planet. Let us bring the good news … to the day's worst news. 
Cause us to face the light, in this dark world. Cause us to let your light shine upon us. And cause us to be light.
It feels like the world has gone crazy-mad. And this crazy world needs you, Lord.
My default response is to ask the doubter's questions, and to accuse you of turning your back on us. To suggest that you aren't paying attention.
But the better part of my two-faced heart, is putting all my hope in your promises. In your answer.
The better part of my heart reminds the rest of my heart that you are faithful, and sovereign, and good, and great.
We are still in the middle of the story. And Lord, you keep reminding us that this story you've been writing since the beginning? It ain't over yet. It's not the end of the story. You remind us that there's so much we can't comprehend. And you are really holding it all together, just like you promised. Help us believe it. 
Help us know that you really are paying attention. Help us remember this–
You really are paying attention, and you really have paid it forward — from the cross.
The sun went down on that day over Calvary, and the moon rose twice, and then you rose again, because Sunday came.
And you're coming again. You will not fail us, no matter what assails us.
Keep us on our knees. Keep us facing your light. Let us be light-bearers, bringing a flame into the darkest darkness.
In Jesus' name, compel us to pray and pray and pray again.
Amen….
Photos taken by these friends:
4 – Christopher Gannon, a professional multimedia photographer whose work regularly appears in USA Today, The New York Times, the Los Angeles Times and The Des Moines Register.