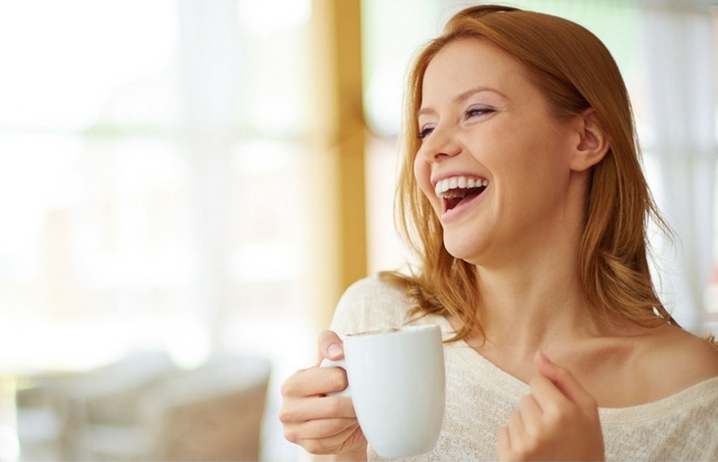 30 Ways to Boost Your Happiness Today
It was almost sundown. I was in a bit of a hurry, but I knew that if I took the long way home from the day's last appointment, I would capture a beautiful view of the sunset, as it slid down the sky behind our country church.
If I took the shortest route home, I would miss it.
The day was already leaving me feeling rushed. I had been pulled in a dozen different directions. Could I really afford a five-minute delay? But I felt God saying, "Girl, slooooow down. I have something to show you. Take the long way home this time."
So instead of heading south down the highway, I turned west on gravel. I got to my church just in time, as the sun dipped below the trees. I parked my car, and let myself get lost in the moment. For the next five five minutes, I let myself simply exist, simply BE.
Do you feel like you're so rushed that you don't have a second to spare? Have you ever felt like you're so busy keeping everyone else happy, that you have no time to cultivate your own happiness?
What if I told you that you could begin to build up your sweet spot of happiness with five minutes of focused happiness work every single day?
That's where we begin. Start small. Invest five minutes every day toward building more durable happiness in your life, no matter what else is going on in your life, no matter how busy you are, no matter how sad or horrible you feel. Even if you don't know if you can get out of bed today. This is central to The Happiness Dare: Invest five minutes in seeking the kind of pleasure that brings happiness to your heart and brings glory to God.
I know what you might be asking yourself: Can five minutes a day really make a difference? Experts say yes, it can. Research reveals that five to sixteen minutes a day of focused, meditative thoughts increase the chances of a happier outlook on life. With investments of five to sixteen minutes, science says, you can be happier.
Start with five. Just five. And begin to alter your brain.
Warning: the renewing of one's mind toward happiness is addictive behavior. The more time we devote to positivity, the more fuel we give our brains to establish new neural pathways. We make our brains stronger and better—and happier.
That night, after the sun went down, I felt a lightness in my spirit.
My deadlines were still there. My responsibilities were still waiting.
My circumstances hadn't changed. But I had. I felt a peace, a calm, a palpable happiness.
How about you give it a try? Here are 30 Ways to Boost Your Happiness Today.