Dear Farmer-Husband,
It was the way our girls pressed into you while you put up fences. They leaned on you, our strong man.
I missed it at first – all that tender, windblown love pressing into steady, sure love. I took two dozen photographs in the garden that day. But I only saw the real beauty later, after I uploaded the photos onto the computer. I spotted the two flowers standing next to you: those pink blooms, fast-growing.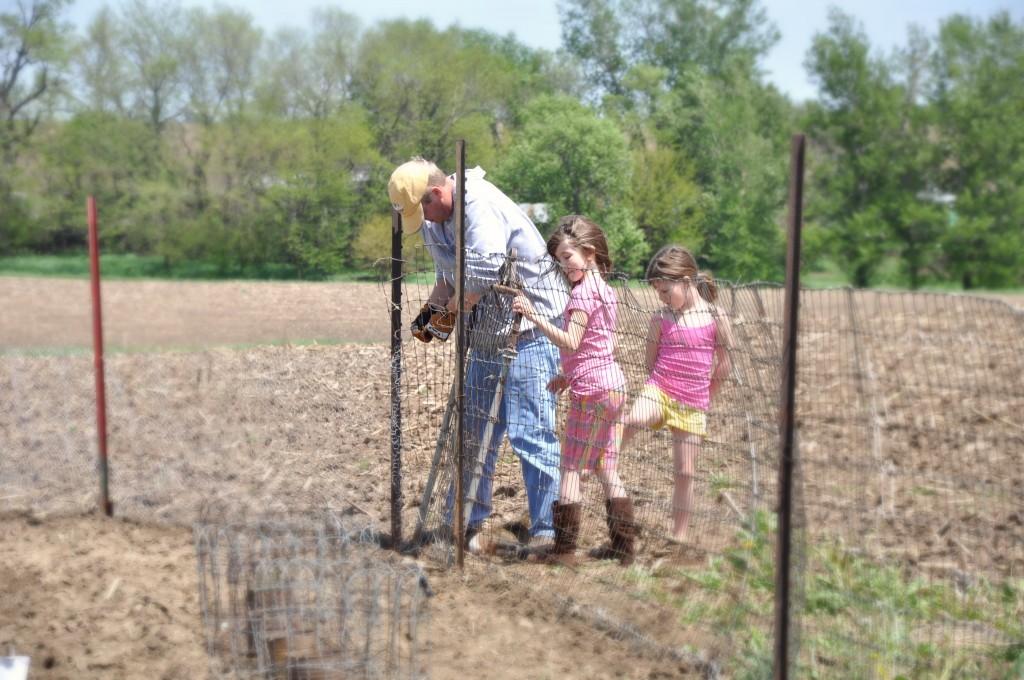 They wait for you to drive up that country lane, kicking up a dusty welcome. They chase you like you're the hero come home. You are.
The girls are well-scrubbed, and lotion-scented. You smell like the barn. But they want to be near you anyway, Daddy. And you let them.
In the photograph, you work with strong hands. I can see now that it was hard work, pounding fence posts into stubborn soil.
You could have shooed them off. But you let them stay close, and without words, your actions told them they're valued and beautiful.
In the photograph, you're putting up fences because you want to protect what we're growing on this farm. There's always something lurking in the shadows, wanting to devour what we grow.
Sometimes, the thief in the shadows consumes not with teeth, but with lies. He is the enemy, the prince of this world.
I know that the thief might whisper into the ears of daughters. It's his modus operandi. Remember that day, when our daughter, blooming on a slender stem, said her legs were "chubby?" We looked at each other wide-eyed because we know where that kind of talk can lead.
I read words this week, in Chasing Silhouettes, that brave book that Emily wrote.  She wrote about "days smudged with counting calories and streaming tears. Days filled with frowns, fierce yells and fists pounding against my father's chest."
Our girls are healthy, happy eaters. But we know what the enemy is capable of. And we know the statistics. Emily wrote that 80 percent of children have been on a diet by the time they've reached fourth grade.
That's a stunning statistic about children — children our daughters' ages.
I remember what the enemy's lies did to me back when I lost my coveted title as skinniest girl of the eleventh grade. At 100 pounds, I went on my first "diet."
But you, good father, good husband? I hear you speak louder than the lies. I hear how you tell our girls that they are beautiful -– sometimes with actions, often with words. They need both.
I remember when our oldest daughter's hair kept breaking off three years ago from some kind of disorder with a long name. The doctors said there was nothing they could do. We had to crop her hair short, and she cried, and you told her how pretty she looked. We prayed, and her hair grew back, and you loved her with long hair, too. When she said her teeth were crooked, you told her how much you adored her smile.
And when these girls lean in close, you let them.
You can't buy our girls beauty, like a pair of designer jeans or a salon pedicure. And you can't leave it to me. I can tell them they're pretty, but they need to hear it from you.
You're a farmer. You plant seeds in soil and in hearts. And I know the roots go deeper in a well-tended garden, even if the fences don't hold.
I love you, my good man.
~ Your wife, who appreciates all the ways you love the three of us, for all the ways you let us know we're beautiful…
***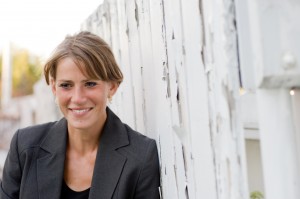 I write about body image today, because it's important. And because I want to tell you about an important book for people and families struggling with eating disorders. This book is a remarkably brave book, written from the trenches, by an exquisite storyteller, my friend Emily Wierenga.

Her story is wrenching  —
"I was that girl you are trying to save. The one who is all rib and screaming and slamming of door, the one who once laughed, who now wants to die. And this is killing you," Emily writes.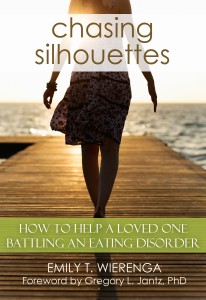 Yes, her words are haunting, wrenching. But the story is mostly one of hope –redeeming and inspiring hope for the hurting. Chasing Silhouettes is a comprehensive, practical resource for people who are trying to help a loved one battling an eating disorder.

I'd like for you to have this book. Leave a comment here by Saturday (Oct. 13)  for a chance to win a copy of Chasing Silhouettes. (Share on Facebook or Twitter for additional chances to win.)

{Purchase Emily Wierenga's new book Chasing Silhouettes: How to help a loved one battling an eating disorder 

within the first four weeks

 after its September 25, 2012 release date and receive a special invitation to watch an online forum on eating disorders with bestselling author Dr. Gregory L. Jantz, FindingBalance CEO Constance Rhodes and author Emily Wierenga. Readers must email a scanned receipt, a picture of them with the book or tell us when and where they purchased the book to events@ampelonpublishing.com, and they will be logged in to receive a special invitation to watch the event. They may also submit questions for the panel to answer, some of which will be selected and answered during the forum.}

 We write in community every Wednesday about the God-Things that make you go, "Hmmm…"
Some call them coincidences. We call them God-incidences. And those goosebumps you get sometimes when you know the Holy Spirit is at work? Yep. They're God-Bumps. Link with us here …