Does it ever feel like the chaos in your life might break you? Have you ever cried so hard over your circumstances that you thought you might run yourself out of tears?
Me too. I've been there. The pain cuts so deep that you feel like your very soul has been sliced. You walk around wounded, uncertain, while the world around you seems like it's spinning off its axis.
So much of life can feel out of control, and if you're like me you end up feeling powerless. Looking back, sometimes you can see where things got off track. But other times, the trouble comes out of the blue. It seems like you did all the right things, yet the worst possible news came your way.
There's so much in life that we can't control:
Our circumstances.
The weather.
Airport delays.
The tumor growing in unseen places.
The economy.
The political climate.
What people think about us.
How our kids will "turn out."
But can I tell you a secret? We have more control than we think.
We are not powerless. Great freedom comes when we let go of what we CAN'T control, and rise up to take charge of what we CAN.
That's why I've put together this list for you, "Things You Can Control." Click here to download the print. Then frame it, tape it to your refrigerator, set it by your computer, or slip it in your journal.
Because of God at work in you, you have more power than you dared imagine.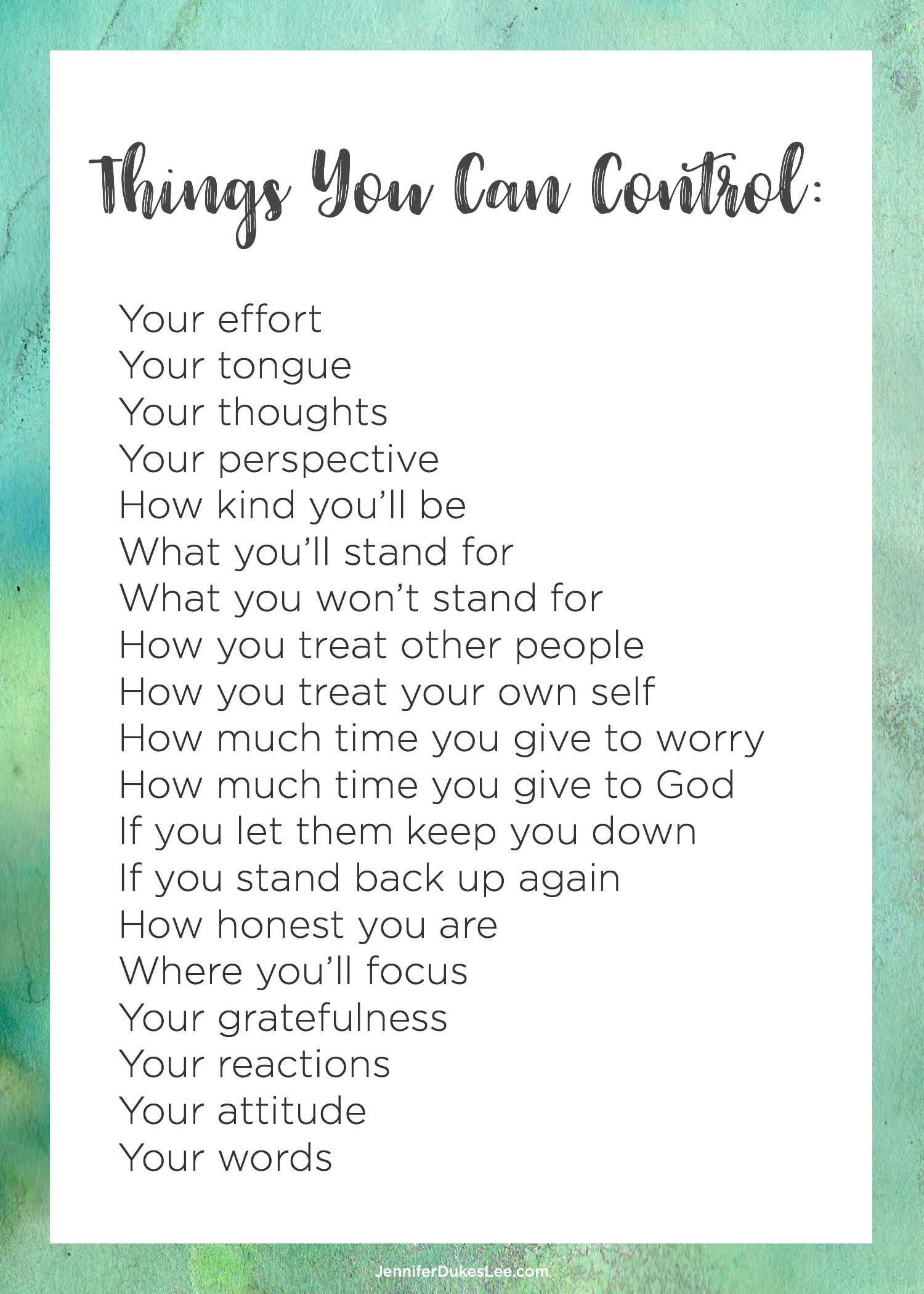 Of course, there are so many things that we can't control. I have great news for us. God can handle those for you. Click here to download and print this list, "What God Can Handle,"  as a reminder that no matter what we can't handle, God still can.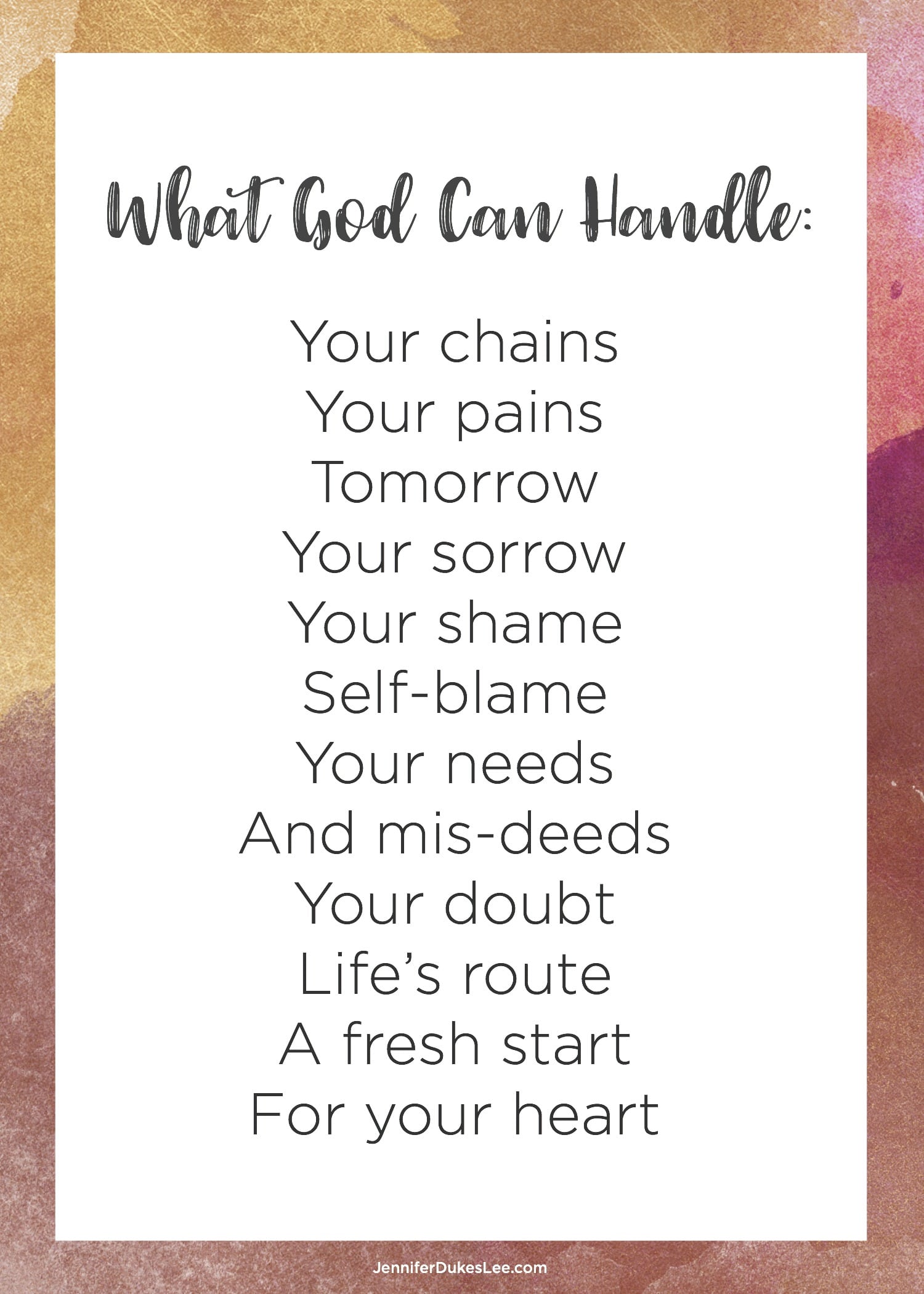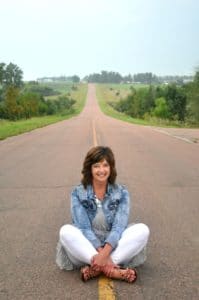 Hi friend!
If you loved this post, consider subscribing here. I promise never to spam you. I generally post once or twice a week with encouraging content for your heart. 
~ Jennifer
P.S. – Photo is an illustration of the insane traffic in my neighborhood. 
#TellHisStory
Hey Tell His Story crew! It is a joy to gather here every week with you. The linkup goes live each Tuesday at 4 p.m. (CT). If you would use the badge on your blog, found here, that would be great! And if you would visit at least one other blogger in the link-up and encourage them with a comment, that would be beautiful! Be sure to check the sidebar later. I'll be featuring one of you over there!
Our featured writer this week is Kaitlyn Bouchillon. I think you'll appreciate her honest words about finding God on both the mountain-top and in the valley. "Bravery looks like continuing to show up, only to find that God was already always there." Find Kaitlyn here.
To be considered as our featured writer, be sure to use our badge or a link to my blog from your post. xo Jennifer