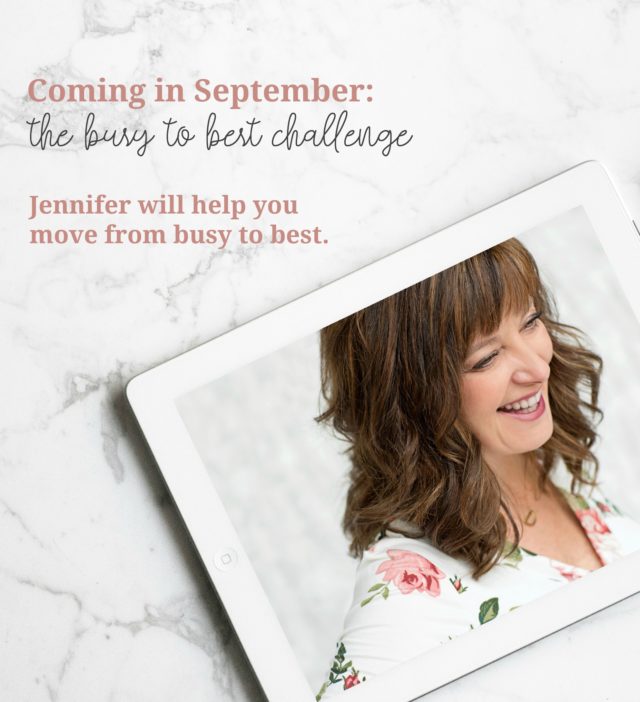 The Busy to Best Challenge
"I'm so busy!" We've all said it.
We are doing so many things for so many people, but at the end of the day, we feel drained and empty. We don't know what to let go of, so we keep doing it all. We are asking ourselves questions like:
– If I'm so busy, why am I not more productive?
– How can I leave behind this frazzled life, when so many people count on me? 
– How can I find the peace and purpose I've been longing for? 
It's time to take back our schedules and our lives from the tyranny of "crazy busy."
Grab your girlfriends, your book club, your Bible study, and your sisters. For one week in September, Jennifer will lead you through The Busy to Best Challenge, using affordably priced kits packed with helpful resources, including:
– a copy of Jennifer's latest book, It's All Under Control, for each person
– a step-by-step guide to leave behind busy, and move toward best
– access to Jennifer through a private accountability group on Facebook
– exclusive videos
– a special gift for everyone who participates
– lots of free bonuses
– and so much more!
Those kits will be delivered straight to your door. As your Surrender Mentor, Jennifer will help you move from busy to best … from frazzled to free.