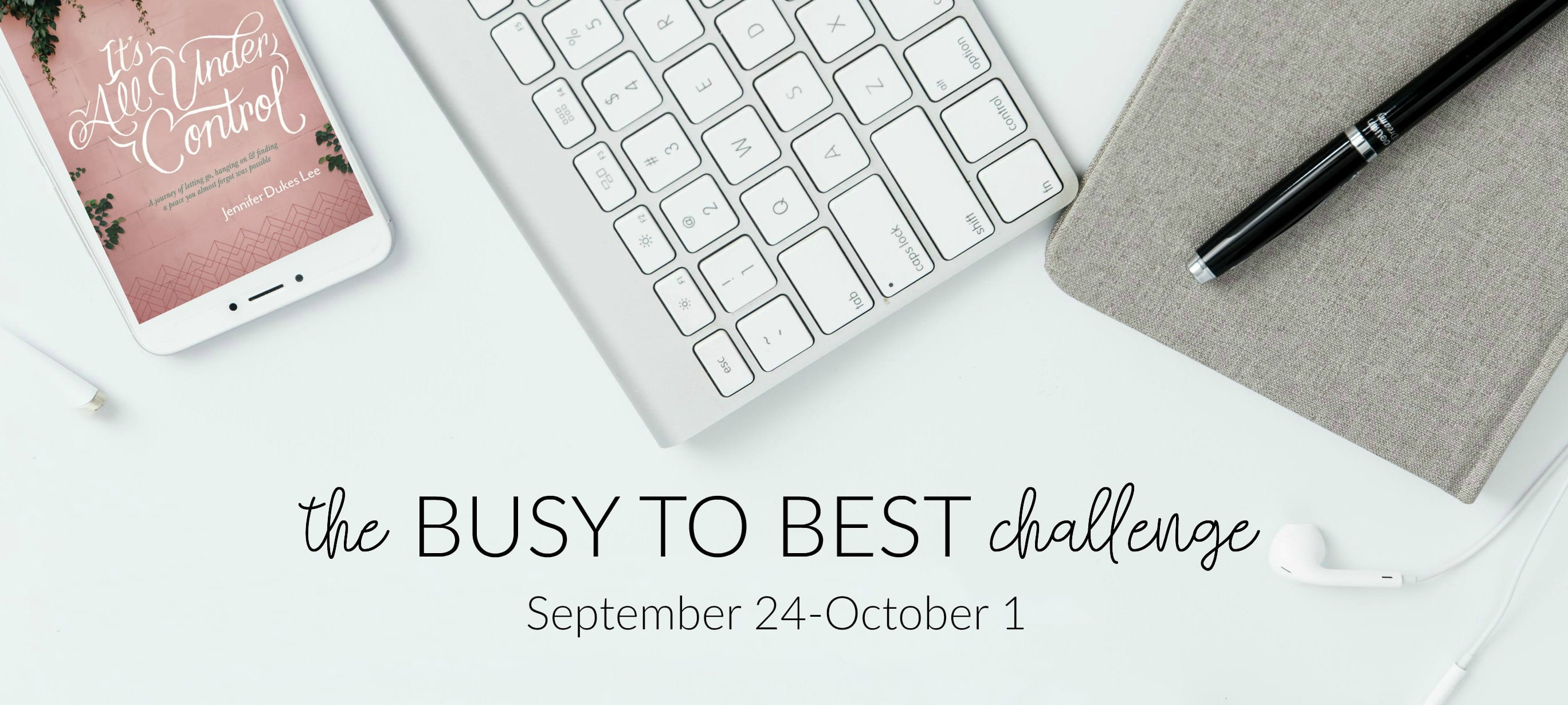 ORDER BY MIDNIGHTSEPTEMBER 16th
When's the last time you told someone you were "crazy busy?"
If you're like most women, you are ready to leave behind your frazzled life and trade it for true peace.
We are doing so many things for so many people, but at the end of the day, we feel drained and empty.
We don't know what to let go of, so we keep doing it all. We are asking ourselves questions like:
If I'm so busy, why am I not more productive?
How can I leave behind this busy life, when so many people count on me?
How can I find the peace and purpose I've been longing for?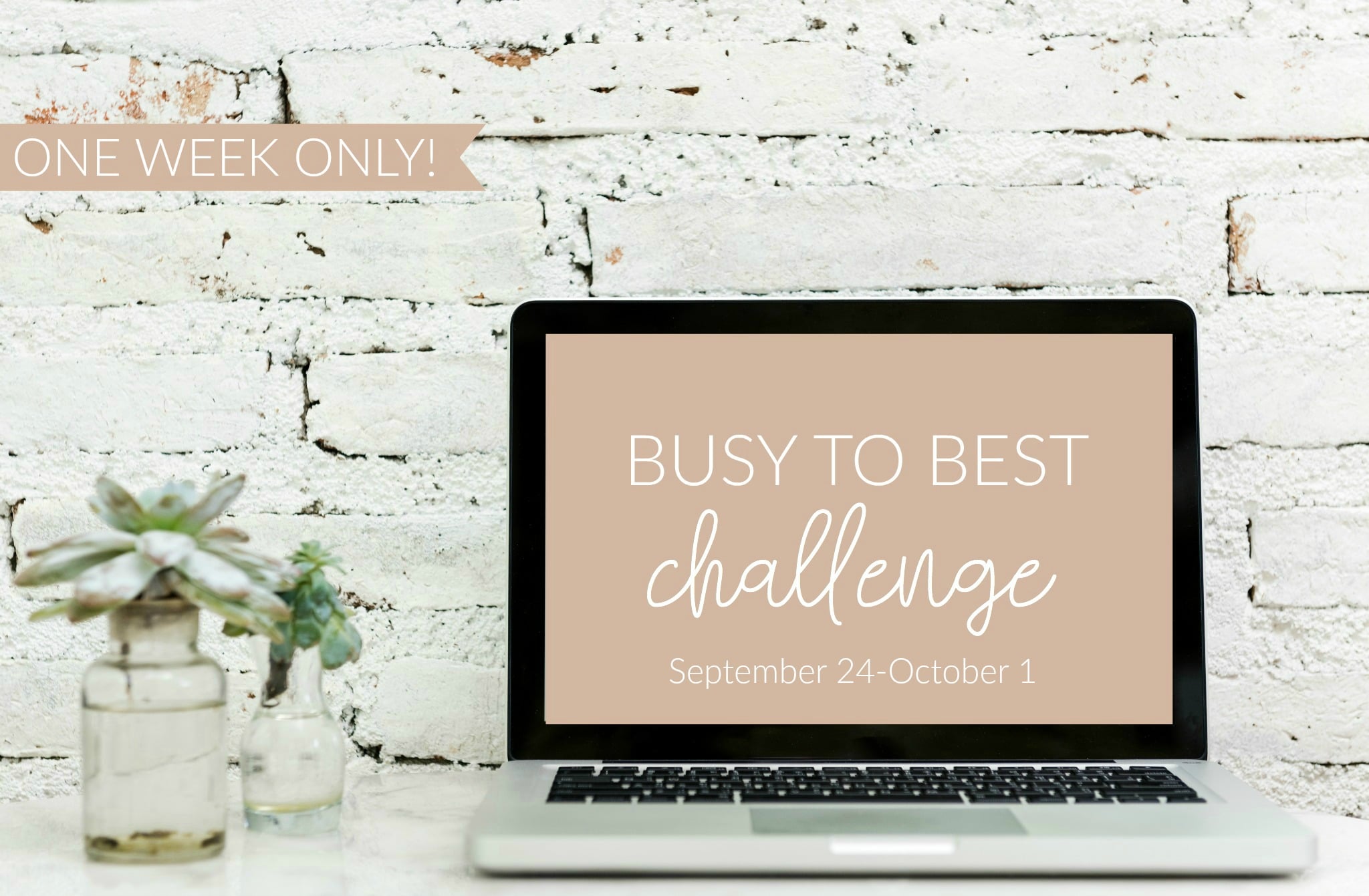 For ONE WEEK in September, Jennifer will move you from Busy to Best. She will meet you right where you are — in your homes and churches — and then walk with you toward freedom. You'll figure out what to let go of and what to hang on to — so you can shine at the work God has actually called you to do. While this challenge can be done alone, it's specially designed for you to do with your Bible study, book club — or a handful of your best girls. It's time to end the tyranny of "crazy busy." 
JOIN THE REVOLT AGAINST "CRAZY BUSY"
People wear busy like a badge of honor. And I wore that badge like it was my job. I kept giving my yes to everyone who asked. My soul felt trapped behind a series of urgent obligations. I felt tired, even after a regular night's sleep. I was spinning a lot of plates, and the one that kept dropping was my relationship with Jesus. So I went on a journey to move from Busy to Best. My personal challenge changed my life, and it can change yours too.
<iframe width="560" height="315" src="https://www.youtube.com/embed/mZpZanX7MMg?rel=0" frameborder="0" allow="autoplay; encrypted-media" allowfullscreen></iframe>
Hi, I'm Jennifer, your Surrender Mentor.
Let me tell you a little about me. My husband and I are raising crops, pigs, and two beautiful humans on the Lee family farm in Iowa. I attend a small country church where some Sundays you'll find me spinning tunes as the church deejay. I didn't used to believe in Jesus. Now he's my CEO. I'm an author, a speaker, and a journalist at heart. I used to cover crime, politics, and natural disasters as a news reporter for daily newspapers. Now, I use my reporting skills to chase after the biggest story ever: the redemptive story of Christ. (That's front-page news.)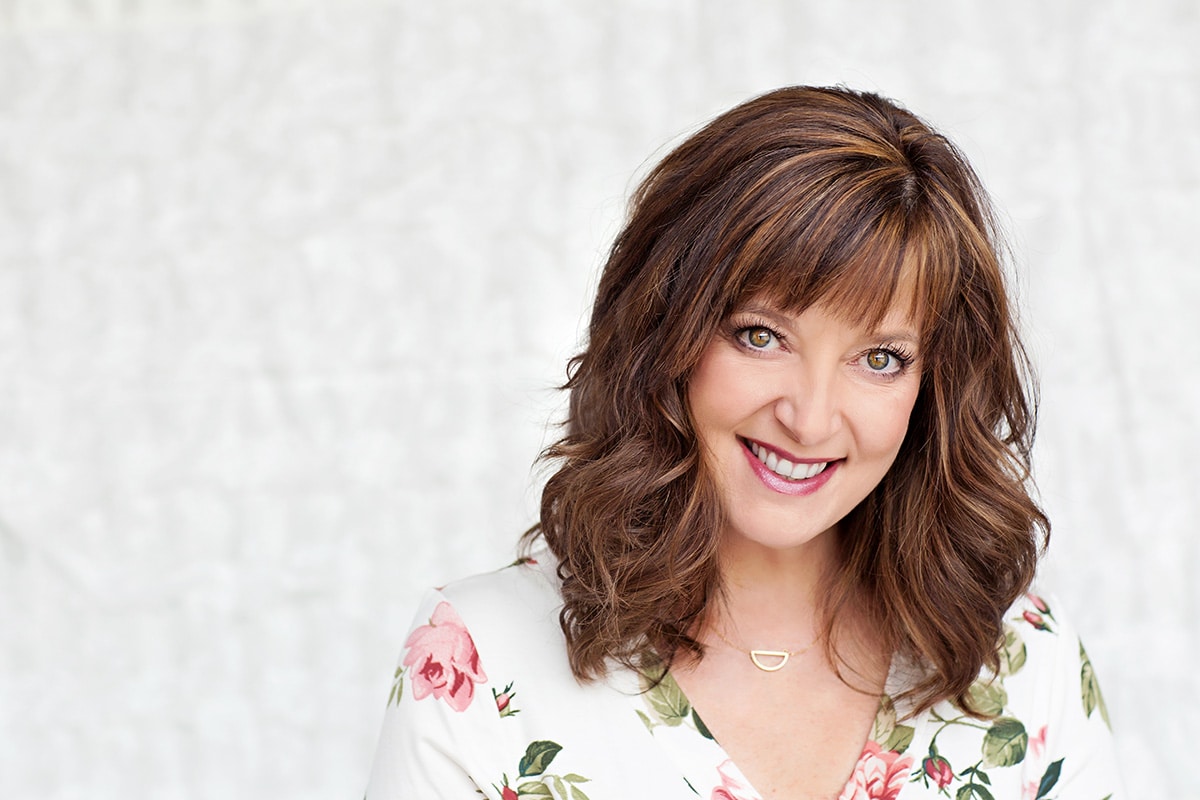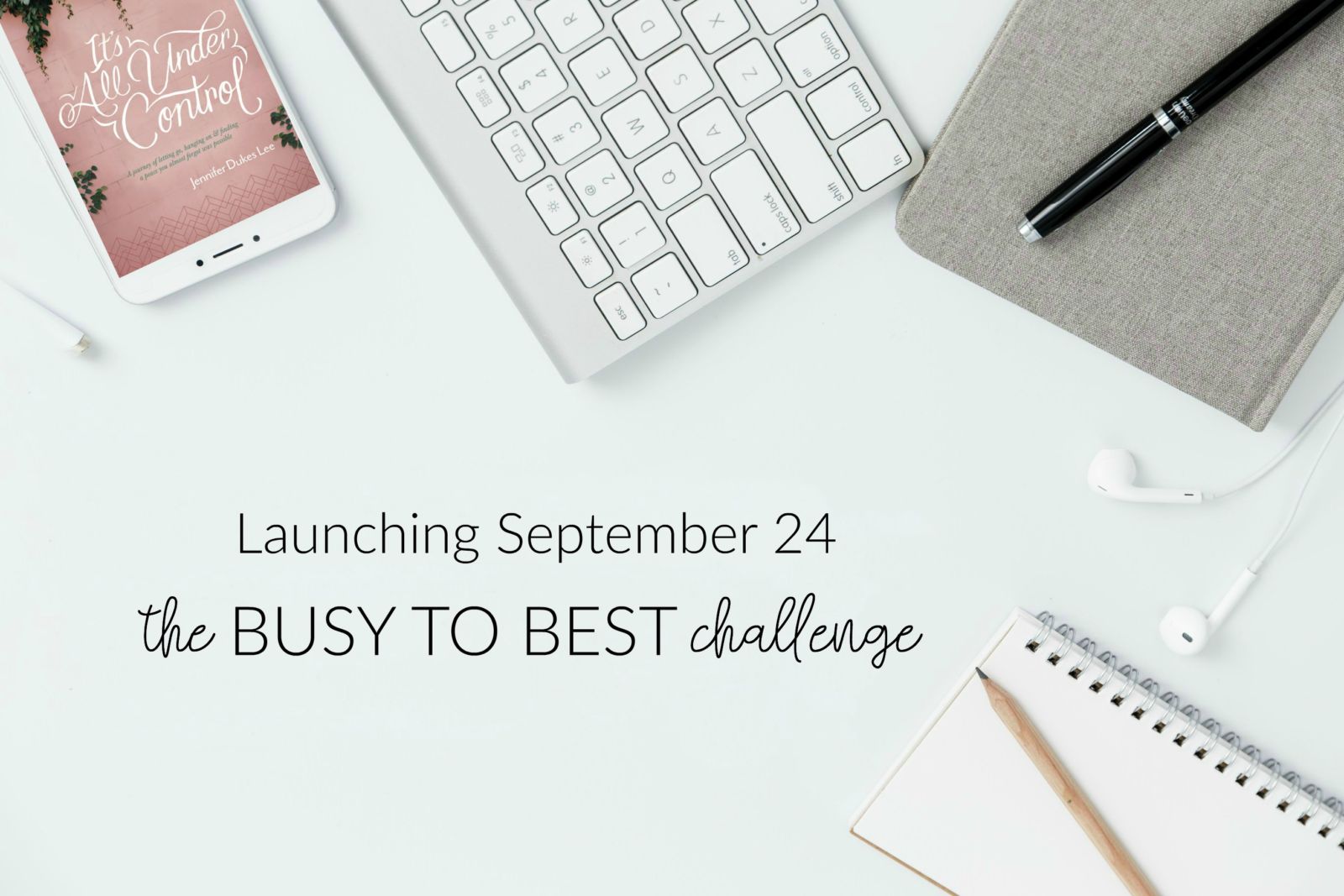 ACT NOW. LIMITED TIME OFFER!
This challenge is available for one week only in 2018 — September 24 through October 1. Reserve your place by ordering your affordably priced kits today. We created special price tiers for you and your friends, for as low as $19 per person (valued at $50) That's a 64% discount.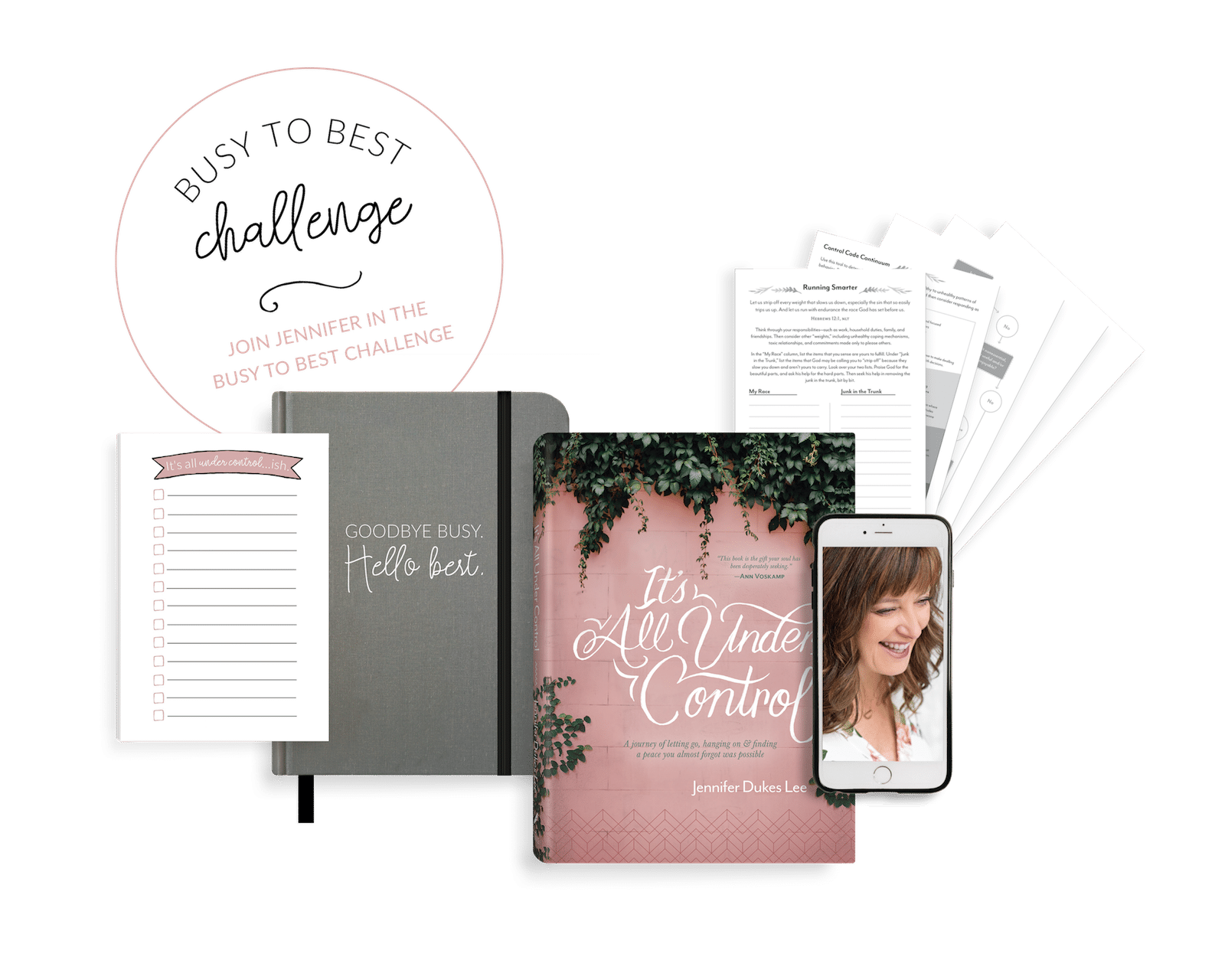 HERE'S WHAT YOU'LL GET
Books: A copy of It's All Under Control for each person.
Worksheets + Printables + Videos: Everyone gets a folder with loads of resources + access to downloads and videos.
Journal + Notepad: Each person gets a journal and an adorable "It's All Under Control … ish" notepad.
Private Facebook Group: This challenge wasn't meant to be taken alone. You'll find me every day, LIVE in our Facebook group.
Special Resources for Group Leaders: This is an ultra-exclusive bonus for anyone facilitating a group. If that's you, you'll receive exclusive access to me, through a leaders-only Facebook group. I'll be there to make sure you have everything you need before the challenge begins. You will also receive a free sample of the It's All Under Control Bible Study as a thank you.
It's time to take back our schedules and our lives from the tyranny of "crazy busy."
Grab your girlfriends, your book club, your Bible study group ... and order now!
ORDER BY MIDNIGHT SEPTEMBER 16
GIRLS NIGHT KIT
1-5 people
$25 per person
BOOK CLUB KIT
6-20 people
$23 per person
GATHERING KIT
21-50 people
$20 per person
COMMUNITY KIT
51+ people
$18 per person
I ALREADY OWN THE BOOK!
$18 per person
(You will not receive the book, but will receive all other resources.)
Here's how it works:
STEP 1
Decide how many women will join you, and then place your order on our affordably priced kits.
(Note the deep discounts of up to 64% for bulk orders.)
STEP 2
In September, look for your kit in the mail with everything you need for The Busy to Best Challenge: books, journals, notepads, worksheets, and more, for you and every other woman in your group.
STEP 3
Gather up your challenge pals for a fun kickoff gathering on Monday, September 24. Pick the time and place that best suits your group!
I'll join you via an opening video session, and then you will answer questions as a group.
STEP 4
For the next several days, work through the challenge using my step-by-step instructions, readings, worksheets, tools, and a private Facebook group where I am offering LIVE access and encouragement every day. Each exercise is carefully designed to help you figure out what to "do, delegate, and dismiss."
STEP 5
On Monday, October 1, you and your pals will get together again at the time and place of your choice. You'll watch a closing video from me, and we'll celebrate how you have successfully transitioned from Busy to Best!
Need more information?