Crazy, isn't it? How a few graphite marks on a piece of paper can change a life?
But that's the power of story, down through all time. That's the power of words, ever since God first spoke these four: "Let there be light."
Ever since then, words have been a Gospel-proven means by which we can understand one another – and by which we can understand ourselves.
Sure, we need water and food. But we also need a good story. We need your story.
That's where #TellHisStory comes in.
You are the chroniclers, the people who help others make sense of the world with your words.
Story is how we know that, no matter what happens, we can get back up again.
About #TellHisStory:
Each Wednesday, shortly after midnight, I will post my contribution to the #TellHisStory writing project. At that time, I will open up the linky for you to add your own story. We can connect on Twitter with the #TellHisStory hashtag. Write whatever story God lays on your heart. What story has God been writing in or through your life, or through the lives of those around you?
There's more to #TellHisStory:
Every week, at the bottom of my post, I will feature writing advice or encouragement from an author, blogger, book editor or other writer. I pray this will be an encouragement to those of us looking to grow in our craft! I'm so excited to learn more from a great groups of writers. (If you would like to be one of the featured writers, send me an email.)
Each week, I will visit your #TellHisStory posts and select one to feature over in my side under the headline "Featured #TellHis Story."
Now, there's something else you need to know. This is a safe place to tell your stories. You don't have to be a professional writer or a grammarian to join us. Story is built into every single one of us. Your story matters, because it's part of God's story down through history, not because you punctuated everything correctly. Deal?
To participate, simply:
1. Write your #TellHisStory post, from your heart, straight onto your blog.
2. Link here and invite friends to join in by posting the #TellHisStory badge on your post.
3. Copy and paste the permalink to your post.
4. Using the linky tool, enter your link.
5. Find someone (or two) in the link-up to encourage with a comment.
Your words matter to God. They matter to people. And they matter to me!
~Jennifer

37
Wednesday 15th May 2013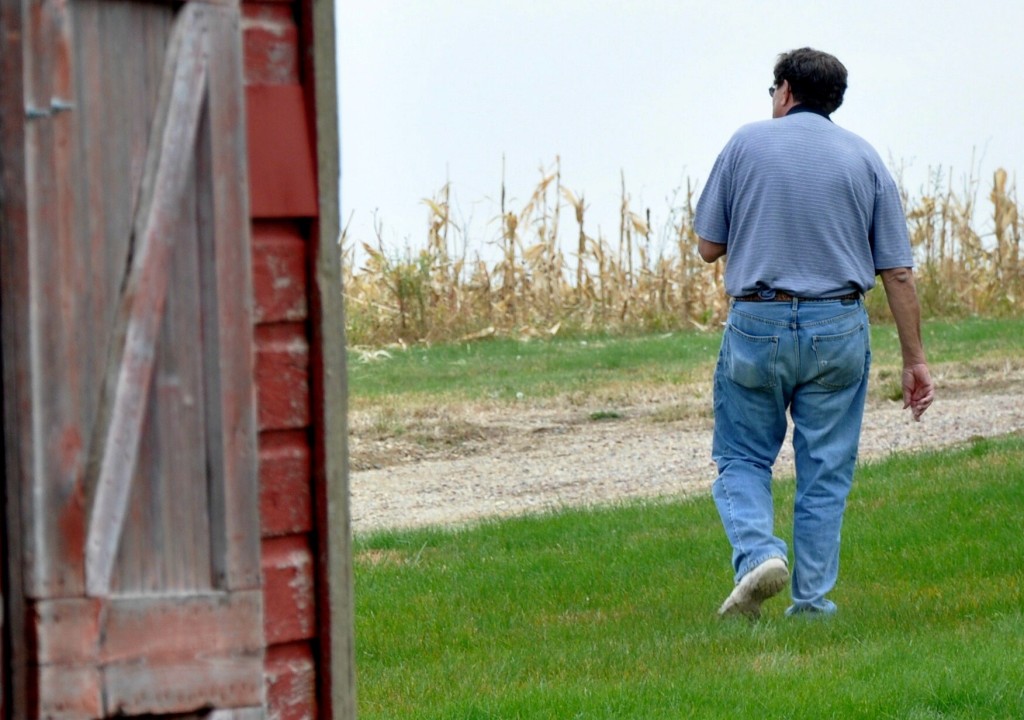 It's spring, finally. So Dad's here on the farm again. Which means that his grass-stained New Balance shoes are pushed up along that jagged shoreline of footwear in the mudroom. His enormous shoes are like these two canoes anchored next to the girls' flip-flops. Even my shoes ...
Read More