Speaker Bio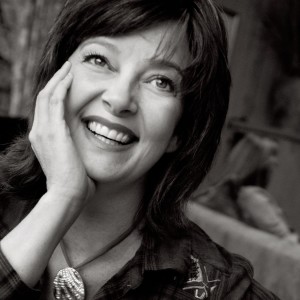 Jennifer Dukes Lee is a storyteller and a grace dweller. She is the author of The Happiness Dare and Love Idol.  Jennifer blogs about faith and life at JenniferDukesLee.com. She is a contributing writer for Dayspring's (in)courage. You can connect with her on Twitter @dukeslee. Jennifer and her husband, Scott, live on the Lee Family Farm in northwest Iowa, where they spend at least five minutes every day in the pursuit of happiness.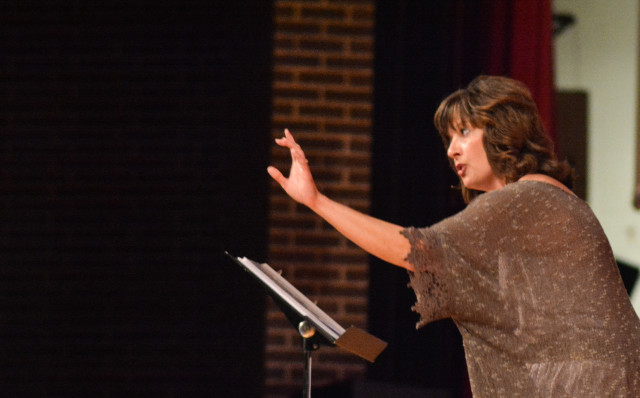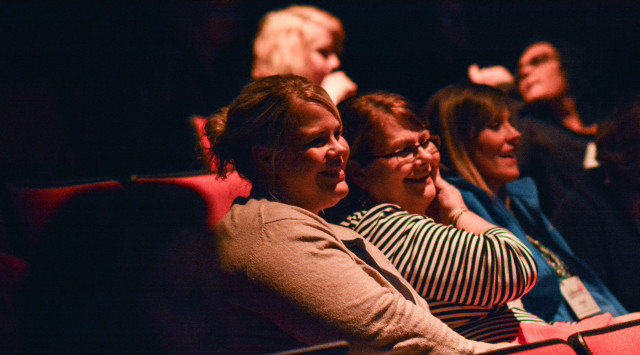 Topics
The Happiness Dare: Pursuing Your Heart's Deepest, Holiest, and Most Vulnerable Desire.
Jennifer will lead you on an exciting journey toward a happier you. Jennifer will help your group tear down the obstacles that stand in the way of happiness, and apply fresh principles to live happier and freer lives.
With stories that are both fun and deeply meaningful, Jennifer helps people see how:
– God has wired each of us uniquely to experience happiness right where we are.
– God actually cares about your happiness, not just your joy.
– Sadness is important, too. Jennifer says that truly happy people make space for sorrow and grief. They understand the ministry of a smile, but they also practice the ministry of tears. She helps people understand that feeling sad is a part of what makes our happiness more real and durable.
PreApproved: Resting in the Love and Approval of God.
Jennifer will lead you on a journey of the heart. She helps you let go of all of the "not enoughs" of this world, so you can rest in the love and approval that are already yours in Christ.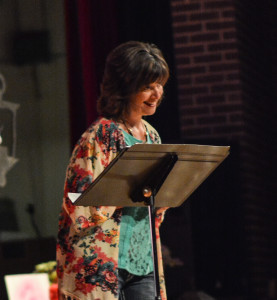 Jennifer helps people identify the "love idols" in their lives – places where they are feeling inadequate, or desiring the approval of people. Then, through stories and Biblical teaching, Jennifer gently invites you to make peace with yourself and to stop working overtime for an approval that is already yours in Christ. You will come to know, soul-deep, that you are truly PreApproved through Christ.
Types of Events
Jennifer speaks at conferences, retreats, college chapel events, church services, women's events and workshops. She is also occasionally available for Skype or Google Hangout.
Fees
Jennifer is willing to negotiate a speaking fee, based on your budget. She also asks that travel costs be covered.
Book Sales
Jennifer would like to bring books to sell at your event, and would be glad to sign them for attendees.
Availability
If you're interested in having Jennifer as a speaker, please send an email here.

What Others Are Saying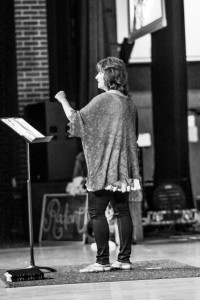 Jennifer Dukes Lee was the keynote speaker at Lutheran Church of Hope's annual women's Christmas brunch.  Speaking to a sold-out crowd of 600, she captivated the audience with an inspirational message of grace and freedom.  At her core, she is a storyteller.  She weaves personal insights into the Good News and leaves audiences with specific steps to release perfectionism and rest in God's perfect love.  We can't wait to have her back!
~ Mary Stier, Women's Ministry Director, Lutheran Church of Hope
Jennifer Dukes Lee is a woman of wisdom and encouragement. After hearing her speak, you'll walk away loving Jesus, others and yourself more. And you'll love Jennifer as a new inspiring, insightful friend too.
~ Holley Gerth, bestselling author of You're Already Amazing and several other books
Jennifer has a heart for women! She spoke to over 300 at our Beautiful Life Women's conference and moved them to lay down their approval scorecards. Her passion to see women set free is inspiring! She brings a message that gets right to the heart of the matter with great compassion. She is relatable, witty, and super sincere. We loved her so much we invited her back!
~ Vicki Altena, conference coordinator of Beautiful Life Women's conference in Luverne, Minnesota
When Jennifer shared her message at the ARK United Methodist church she touched so many lives. She shared her message several months ago, and I can't tell you how many times since then people have said that they enjoyed hearing Jennifer speak. Her message made such an impression. To experience her message and  to know you are not alone in your struggle for perfection/ approval is so comforting.  I encourage you to invite Jennifer to share her message with you.
~ Jennifer Puetz, Council Chair of the ARK United Methodist Church, Sioux City, South Dakota
Jennifer Dukes Lee's message of PreApproval resonated across the grateful campus of Northwestern College after she spoke in a chapel service. She was authentic, winsome, articulate, biblical, encouraging, and personal.
~ Harlan VanOort, chaplain at Northwestern College in Orange City, Iowa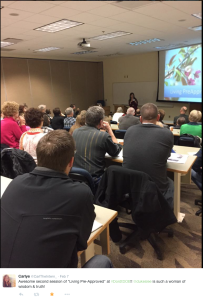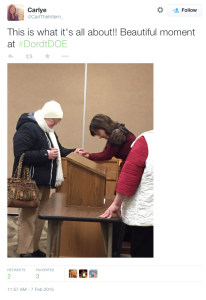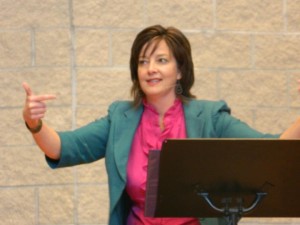 Speaking and Video Teaching Samples
Jennifer shares with Northwestern College chapel students. Find audio here.
Jennifer talks about trust and doubt on YouTube here.
She talks about "When We Fall" on YouTube here. 
Jennifer shares about fear here on YouTube.