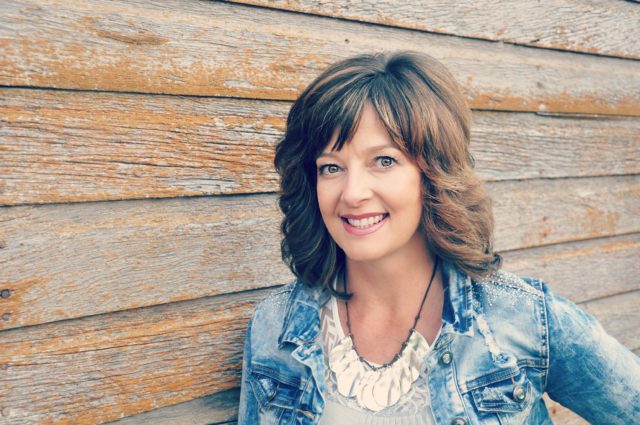 Hi friend,
I wish I could reach through the screen and shake your hand, maybe even hug you. It's a pleasure to meet you, and I want to whisper this in your ear: You matter to God, you matter to people. And you matter to me.
You're a gift, you know that?
If you're looking for ways to spy God at work in the midst of a messy life, you've come to the right place. If you're looking for a bit of joy, I've got extra to share. Looking for peace? Me, too. And if you're just looking for someone who understands, pull up a chair.
I just knew I could call you a friend! So, what's your name? Drop me a line!
I'm Jennifer Dukes Lee. I am a storyteller and a grace dweller, and I've been blogging about faith right here, since 2008.
My husband and I are raising crops, pigs, a herd of cats, and two humans on the Lee family farm in Iowa.
I wrote a couple books. The Happiness Dare, released in 2016, has been a game-changer for people who thought that God only cared about their joy. And I wrote another book in 2014, called Love Idol. It's for any woman who needs to know that she has nothing to prove — that she's "preapproved" in Christ.
I'm a journalist at heart. I used to cover crime, politics, and natural disasters as a news reporter for metropolitan daily newspapers. Now, I use my reporting skills to chase after the biggest story ever: the redemptive story of Christ. (That's front-page news.) I cling to the hope of a cross, and I'm passionate about sharing the Good News through story. I believe in miracles; I am one. I marvel at God's unrelenting grace for stumbling sinners like me, who have been made whole through Christ. I believe in scandalous grace, and that the cross is the most priceless and costly gift the world has ever seen. I believe that it really is all because of Jesus.
Along this journey, I love to tell the story. ('Twill be my theme in glory!).
I am a writer for Dayspring's (in)courage.
Most days, you'll find me right here. And there's always, always a spot at the table for you. Shall we connect on Twitter, Instagram, and Facebook?
I'd love it if you would consider subscribing to my posts, which will appear in your reader or inbox up to four times a week. Subscribing is free. Subscribe by clicking here.
***
Interested in having Jennifer speak at your event?  Learn More
***
MY FAITH STATEMENT
I believe that being a Christian isn't a thing we do only on Sundays, and that church isn't something that just happens at the altar, and that grace abounds everywhere – sometimes where we least expect it.
I am a truth-seeker, Bible-believer and grace-clinger.
I believe in a Savior who died for the outcast,  the popular kid, the preacher, the doubter, the rude waitress, the junkie and the guy who cut me off in traffic. I believe in a Savior who died even for me.
I believe that even if people make fun of you – even if your own Christian community rolls its eyes at you – it's still OK to be "on fire for Jesus," to wear a Christian T-shirt, to call yourself a Jesus Freak and to raise your hands in church. And I also think it's OK if you don't.
I believe that every moment is an opportunity to spy grace, to offer love and to find a way to forgive. I believe all those things can happen anywhere: in funeral homes, in subway stations and in the sandbox at the park right after a mean kid throws sand in your toddler's eye.
I also believe this: I am saved but still a sinner.
I believe in scandalous grace, and that the cross is the most priceless and costly gift the world has ever seen. I believe that it really is all because of Jesus.
I believe that Christ Jesus is more than a wise teacher, a fine philosopher or a miracle worker. I believe that He is God, the living Word, who became flesh. I believe He voluntarily atoned for my sin by dying on the cross. I believe He rose from the dead, ascended into Heaven and is seated at the right hand of God the Father.
I believe the Holy Spirit is a divine Person.
I believe that the same Spirit who hovered over the waters and who inspired the prophets and who fell upon the first believers, is the very same Spirit who guides and empowers believers today.
I believe that salvation is a work of God's free grace and is not the result of human works, "being good" or taking part in religious ceremonies.
I believe that God exists, yes … And I also know that He does. I talked to Him a few moments ago.
All people matter to God, and they matter to me.
I believe in miracles; I am one.
I'm a mess. And because of that, I believe I will always need forgiveness, until the last light of this life fades.
I believe that Jesus Christ is coming again.
And I believe that this is not the end,
and that there is hope for all people,
and that Love came to rescue the weak and
the broken and
the helpless and …
me.
And I — sinner falling now at His feet — believe that I will live with Him forever.